The Loop
British Open bettors already flocking to Tiger Woods
Earlier this week, Sam Weinman, editor of GolfDigest.com, noted that should Tiger Woods return at the British Open, "Oddsmakers will insult players who have played well all season by giving Woods a better chance of winning."
It has already happened, even before we know whether Woods will returns or not. A mere hint that Tiger might be ready to play the British Open caused Jeff Sherman, the assistant sports book manager at the Las Vegas Hotel, to move odds on him from 20/1 to 15/1, he said.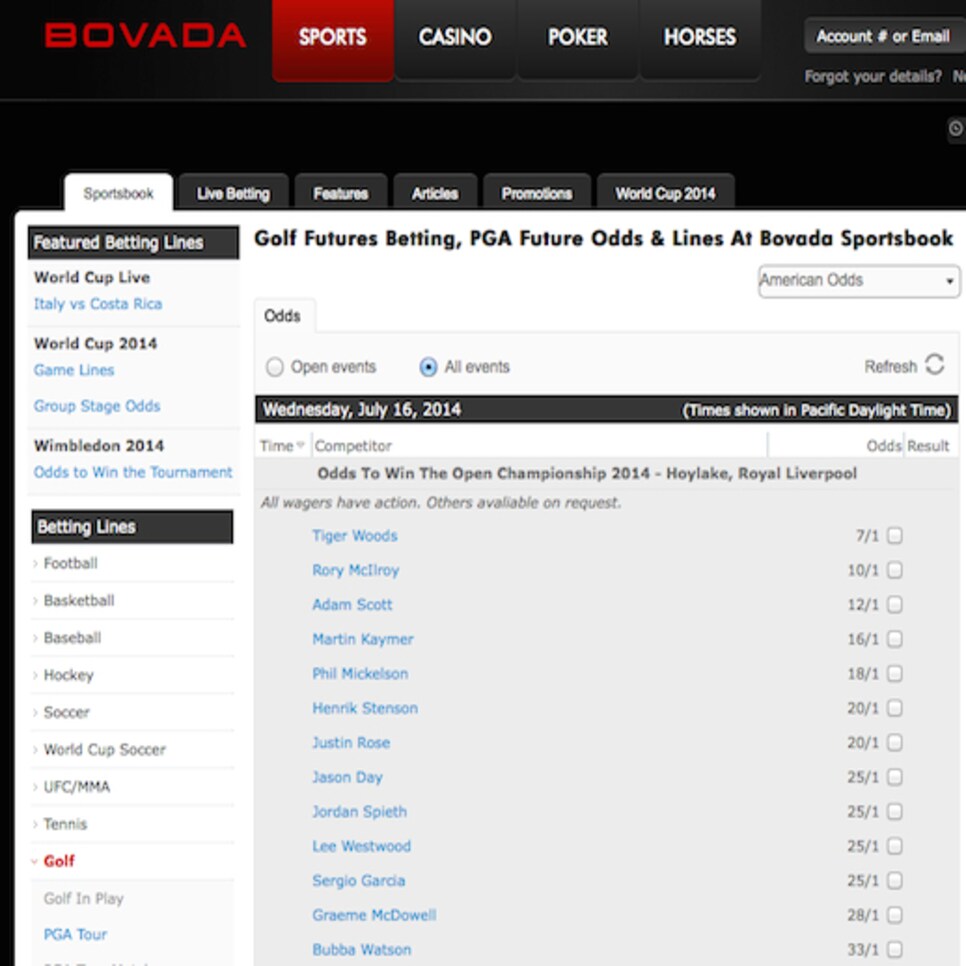 Sherman, who has been setting golf odds for 20 years, said that were Woods to announce that he intended to play the British Open, action on him would increase substantially and that odds would likely move even lower. "When we saw that it was a possibility, we lowered him from 20 to 1 to 15 to 1," he said.
Of course, oddsmakers are not intentionally insulting other players with odds that make him a favorite. Money flows towards Tiger at any price, but at 20/1, whatever his form or health, it would invite even greater numbers of bets on him. Bookmakers are in business to make money and prefer limiting their exposure by lowering odds, hence Tiger's favorite status in any tournament in which he plays. Or might play.
"We see action regardless of whether he plays or not," Sherman said. "In the U.S. Open, he got as high as 25 to 1. We saw considerable action to get him down to 20 to 1."
He did not play, negating bets on him. The same would apply for the British Open should he not play.
Woods has not played since the WGC-Cadillac Championship in early March, the result of surgery on his back. He has been hitting full shots, though he has provided no indication on when he might return to competition.
Nonetheless, Irish bookmaker Paddy Power has him at 10 to 1 (Rory McIlroy is a 9/1 favorite), and elsewhere Woods already is the betting favorite. The online gambling site Bovada, for instance, has Woods a 7/1 favorite. McIlroy is next at 10/1.