Awkward...
British Open 2022: Even Jordan Spieth had to admit this post-round interview got a little weird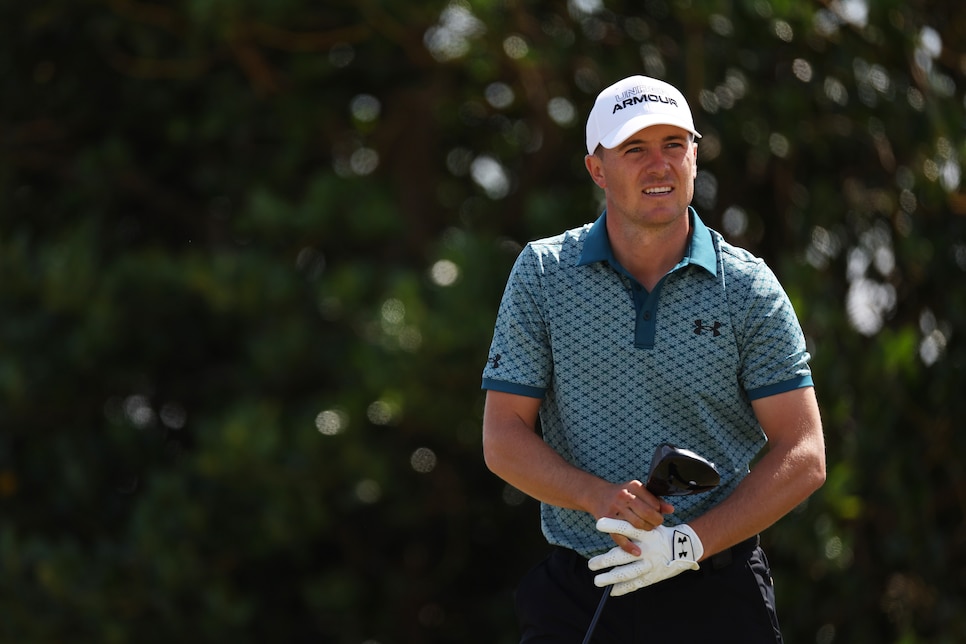 On Thursday, following his first-round 64, Cameron Young was asked a hilarious question about his journey from "the streets of New York" to being the leader at the Open. Of course, as Young was quick to point out, his tale was hardly one of the rags-to-riches variety.
For two days, that question held up as by far the weirdest one asked on Open Championship week, which has been known to produce some of the stranger player-journalist interactions. On Saturday, we got an all-time strange one between a reporter and Jordan Spieth, who fired a four-under 68 at St. Andrews to reach eight under for the week.
Here it is in its entirety:
Q. You have a nice break coming up. Three weeks?
JORDAN SPIETH: I do, yeah. This is eight out of 10. I'll probably do an ice bath tonight, which ice baths are a lot harder in Scotland than they are in Memphis.
Q. Do you do a lot of ice baths?
JORDAN SPIETH: I like to do cold therapy whenever I can. I think it's the most beneficial thing I've found.
Q. Cold therapy sounds better, by the way.
JORDAN SPIETH: If there's cold plunges, but it's ice baths over here.
Q. What does it do for you?
JORDAN SPIETH: I feel like I get fresh legs the next day. I try to get physio work on them and do that. If I don't do it versus do it -- I do that and NormaTec boots. You know those compression pants that people wear. I do those every night on the road and ice bath. If I don't do them, I actually feel my legs are fatigued the next morning. When I do, I don't notice it.
Q. If you weren't playing eight out of ten, would you do ice baths?
JORDAN SPIETH: It would depend on how many, to be honest. Like I can tell if I'm a little down or not, starting the week with energy. It just helps kind of get that energy -- and it helps me sleep better too.
Q. Where do you get the ice?
JORDAN SPIETH: I'm at the Rusacks.
Q. What room? Just kidding.
JORDAN SPIETH: And ice is hard to get into a Coca Cola over here, so I'm very lucky that they have access to a big ice machine, and they bring bags of ice. Justin's doing it over there too. So we've kind of -- we've gotten lucky that they've hooked us up there, yeah. Thank you. This is an unusual interview.
Yeah, that got a little weird. Hilarious of Spieth to point that out at the very end, and also a very quick-witted "what room?" half-creepy, half-joking question from whoever this was. Not sure anyone has ever been asked that many questions about ice baths before. But the great part about Spieth is that he's going to answer just about anything you ask him and he's going to answer it as honestly as possible, no matter if it's about that one three-putt on the back nine or how many ice cubes he uses in an ice bath.