News
British Open 2019: Jordan Spieth to put Titleist's new T100 irons in play at Royal Portrush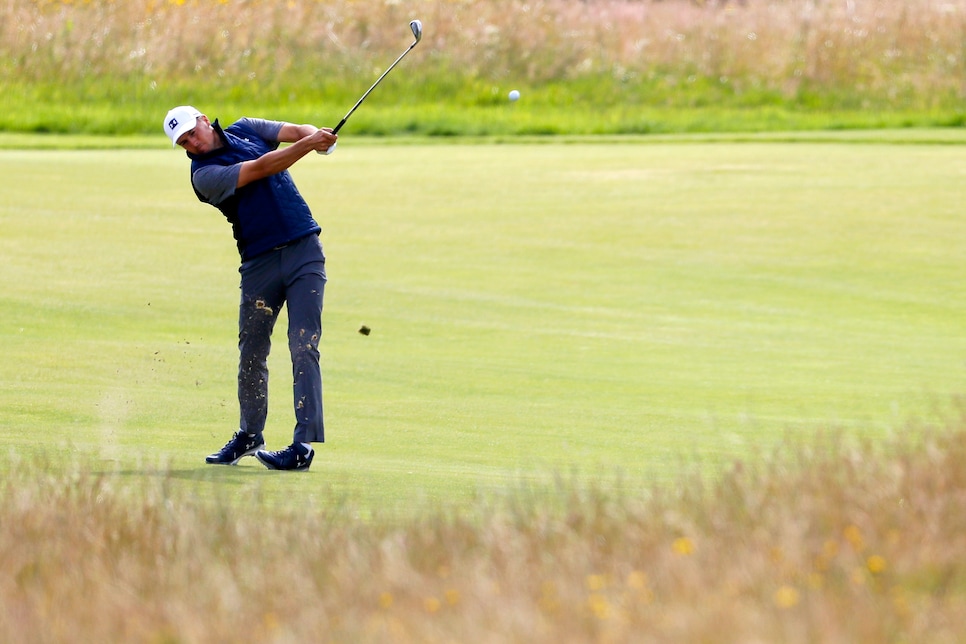 The British Open isn't a place you'd expect a three-time major champion to make a major equipment change. Jordan Spieth, however, was so taken with Titleist's new T100 irons during a test session at Scioto Country Club during the Memorial Tournament that he is putting a set of the irons (4-iron through 9-iron along with his Titleist Vokey wedges) into the bag at Royal Portrush as he seeks his second Open title. The irons are standard length with Project X 6.5 shafts.
The switch, though unusual, is understandable. Spieth currently ranks 141st in strokes gained/approach the green and an unfathomable 183rd in greens in regulation, enough for anyone to take a look at something different. However it was Spieth's familiarity with the clubs more than his recent results that led to the change.
Although Spieth is putting the irons in play until the British Open, he is not unfamiliar with them. According to Titleist Tour Rep J.J. VanWezenbeeck, Spieth was the most influential player in the development process.
"It was over two years ago that Jordan and [Titleist director of iron development] Marni Ines started discussing what Jordan was looking for in a next-generation iron," said VanWezenbeeck. "The keys for Jordan were sole, offset, and overall look. As we created early prototypes and we discussed specifics with Jordan and other players, we found an opportunity to take everything we learned with the AP2 line and build an entirely new iron." The result was the final T100 prototype being revealed to Spieth and other players during a Titleist photo shoot at Scioto C.C. the week of the Memorial.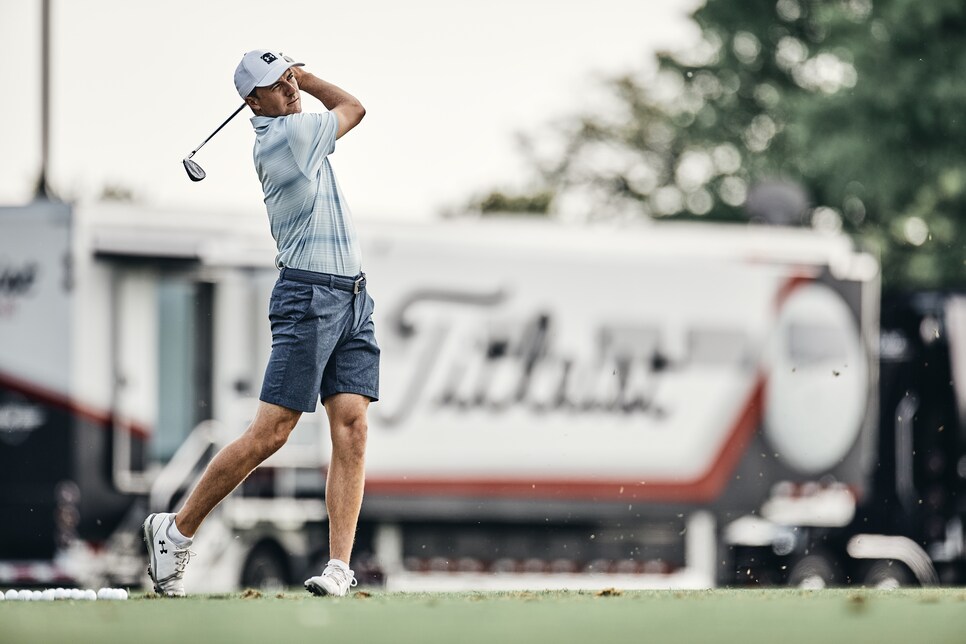 Spieth immediately noticed the improvement in sole interaction and feel on the face, as well as an increase in ball speed with the long irons, which provided even better distance gapping.
"I remember a couple of years ago when we were talking about my AP2's and the Titleist team asked what I'd like to see improved," Spieth said after the test session. "I told them I preferred the sole being a little bit different and the least amount of offset and topline as possible. When I set the new T100's down for the first time I could already tell the difference compared to my gamer AP2 irons. They made the exact improvements I was looking for in an iron. They look really, really good. They slide through the turf nicely, and my mishits are straighter and further than on my AP2 irons."
Spieth decided to take the irons home and familiarize himself with them during an extended time off period. The T-series was launched at the U.S. Open at Pebble Beach and have become one of the most played models on the PGA Tour.
As for the name change, it was something that did give Spieth pause—for a moment.
"When I first saw the T100 irons and it didn't say 'AP2' on it, I had to have full trust," said Spieth. "I'm sitting there saying, 'Man, I played the same iron that said the same thing on it since 2010, probably earlier.' But I've been playing Titleist clubs since I was 12 years old, and they've never led me the wrong direction."
In Spieth's case, he hopes that direction this week is a walk to receive the claret jug as Champion Golfer of the Year.