News
British Open 2018: Why you should be binge-watching 'Chronicles of a Champion Golfer'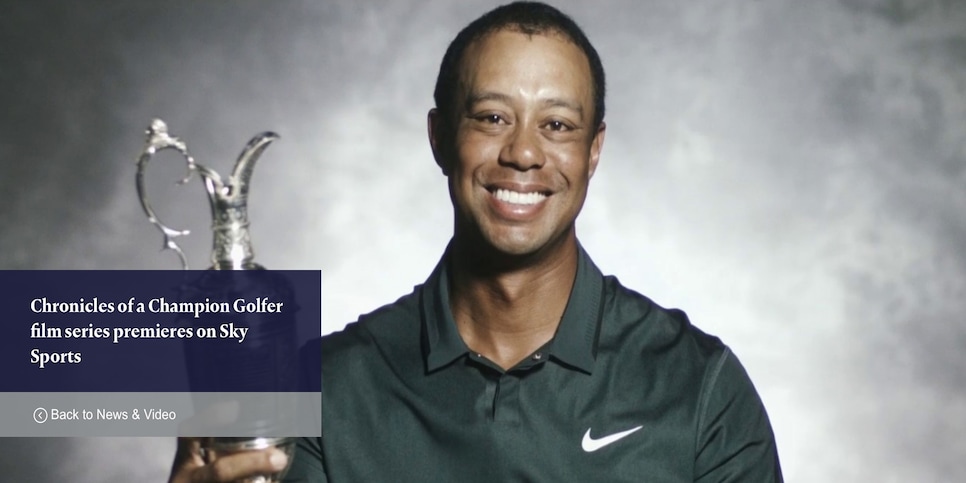 Netflix is great, obviously, but even at the best of times its golf-related offerings have been pretty scarce. But no more. A recent addition to the platform is "Chronicles of a Champion Golfer," and if you haven't already, you should definitely start binge-watching ahead of the Open Championship later this month.
The series is an R&A-led project that's aired on the Golf Channel but now also lives on a number of streaming platforms, including Netflix and Sling. The first season kicked-off in 2016, and it's a pretty simple format: Each 30-minute, documentary-style biography charts the golfing journey of a past British Open winner. It's cleanly shot, understated and pouring with emotion. The series is, in a word, brilliant. Here's why:
Press conferences are useful for lots of things, but raw honesty isn't one of them. Talk to players before big tournaments and they're consumed with the task at hand and busy getting themselves into a certain mindset. Talk to them immediately after, and they usually either stewing or basking in the glory of whatever just happened. Players just aren't in the mood to be reflective about their journey, and I get that.
It's why the most candid moments come when players are more removed from competitive settings. You see them on David Feherty's Golf Channel show, and they're littered throughout this entire series. There's Greg Norman talking about his relationship with Nick Faldo—"The rivalry was very real"—or Faldo himself, holding back tears, looking back on his British Open wins. I particularly enjoyed the new episode this year on Nick Price, in which he says at the start of his episode:
"I don't think you can have good times without having really bad times. If life's just a bed of roses for you, that's great, but you're never going to get anywhere."
The Stories Are Fascinating
The series' ability to draw such honesty from its subjects lets it highlight so many truly wonderful stories.
The Rory McIlroy episode provids an astute example. When you look back on his 2014 Open Championship victory and think about "game-changing" moments, you may think of Sergio Garcia's bunker-induced collapse. McIlroy, in his episode, explains in fascinating detail that his most important shot of the week was his "perfect" approach into the second hole on Thursday.
To most of us, it was little more than a great shot early in the tournament. To Rory, it was defining moment. And the series is packed with gold like that. When Norman talks about his first Open win in 1986, he describes the "positive energy" that surrounded him all week. When Lee Trevino recounts being struck by lightning early in his career, he talks of moving towards bright light, surrounded by faces of people he loves.
You simply don't hear golfers speak like this very often. When they do, it pulls you in, and it's utterly riveting.
It Brings You On A Journey
The best part of this entire series is the brief but wonderful journey it brings viewers on. The archived footage is key to it all: Video of young Rory opening presents on Christmas Day, rejoicing over a new Game Boy, as the voice of the man today thanks his parents for their sacrifices. Or of Faldo recounting life at the lowest ebb of his career as sensational old tabloid press clips fly by.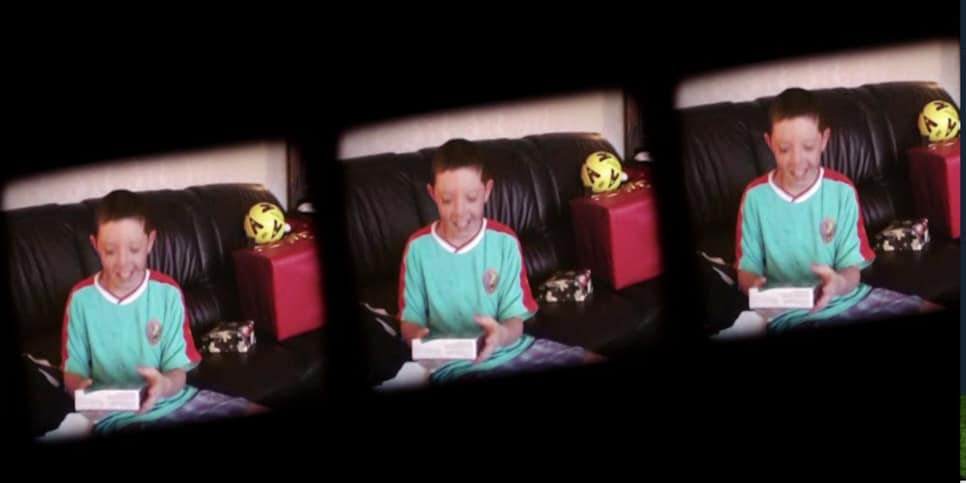 The series is relentlessly single-minded, but it couldn't work any other way. Victories in other majors barely warrant a passing mention, because the series simply isn't about that. It's about the highs and lows, the hopes and dreams. Battling the press, the course, your own demons. It is, simply, players' journey to becoming the champion golfer of the year.
SEASON 1
Tiger Woods
Greg Norman
Jack Nicklaus
Ernie Els
Darren Clarke
Tom Watson
SEASON 2
Nick Faldo
Lee Trevino
Gary Player
Padraig Harrington
Henrik Stenson
Rory McIlroy
SEASON 3 (airing this summer on Golf Channel)
Nick Price
Paul Lawrie