News
British Open 2018: Trump Turnberry remains without a future Open date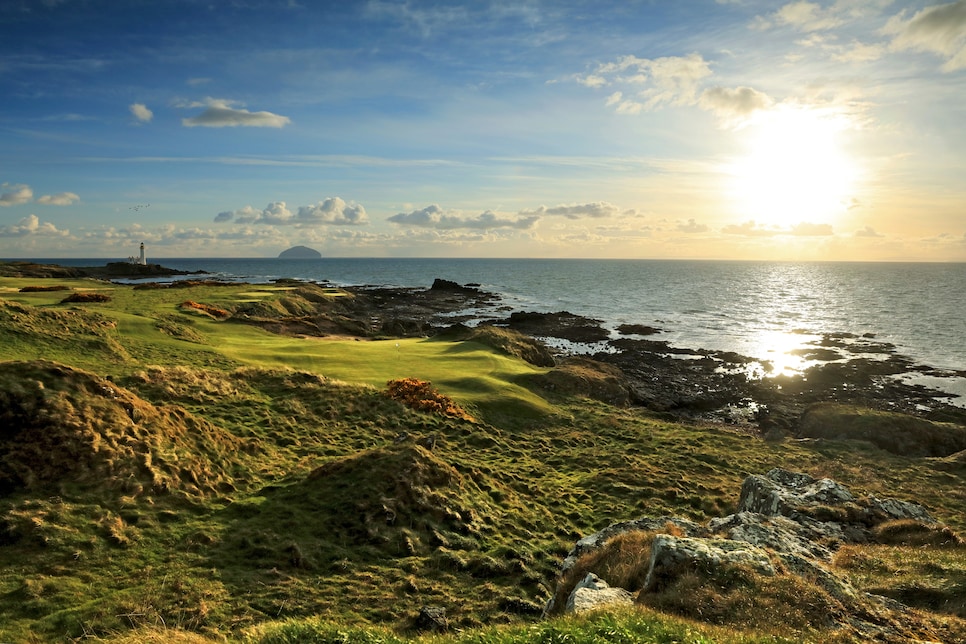 Courtesy of Trump Turnberry
The Ailsa Course at Turnberry is one of the finest links in the world, and a member of the Open rota. At least, ostensibly.
Turnberry has not hosted the Open Championship since 2009, and is not scheduled as a future venue. A matter that lies, at least in part, with the resort's ownership. Before he ran for president, Donald Trump bought the property in 2014. His political foray has complicated matters, a sentiment acknowledged earlier this year by R&A chief executive Marin Slumbers.
"Turnberry is a fantastic golf course and will be a great venue when we get there," Slumbers said in February. "It would be very complex having an Open at Turnberry at the moment. You've got the ownership issue of the course and the staging there. But there are a number of other courses we haven't been to for a few years, and we are looking forward to going back to all of them."
Speaking at Carnoustie, Slumbers continued to sidestep the Turnberry dilemma.
"With respect to 2022, I've already said, '21 we're going to be celebrating the 150th playing of The Open at St. Andrews," Slumbers said Wednesday. "And in '22, we'll be going south of the border."
Slumbers is referring to England, which boasts four Open rota links: Royal St. George's, Royal Lytham & St. Annes, Royal Liverpool and Royal Birkdale. Royal St. George's, however, is scheduled to host in 2020. Lytham, where the claret jug last visited in 2012, would be the favorite, as Liverpool served as Open host in 2014 and Birkdale held the championship last summer.
There was a 15-year gap between the previous two times Turnberry staged the Open, 1994 and 2009. Extended that same time period, Turnberry would seemingly host again by 2024.
Turnberry has hosted a total of four Opens (1977 and 1986 being the others), and as well as two Women's Opens (the last in 2015). The Ailsa Course ranks 10th in the latest Golf Digest World 100 rankings. Only Royal Dornoch, Muirfield and St. Andrews rank higher among Scottish links.