News
British Open 2018: Tiger Woods showed up with tape on his neck and Twitter freaked out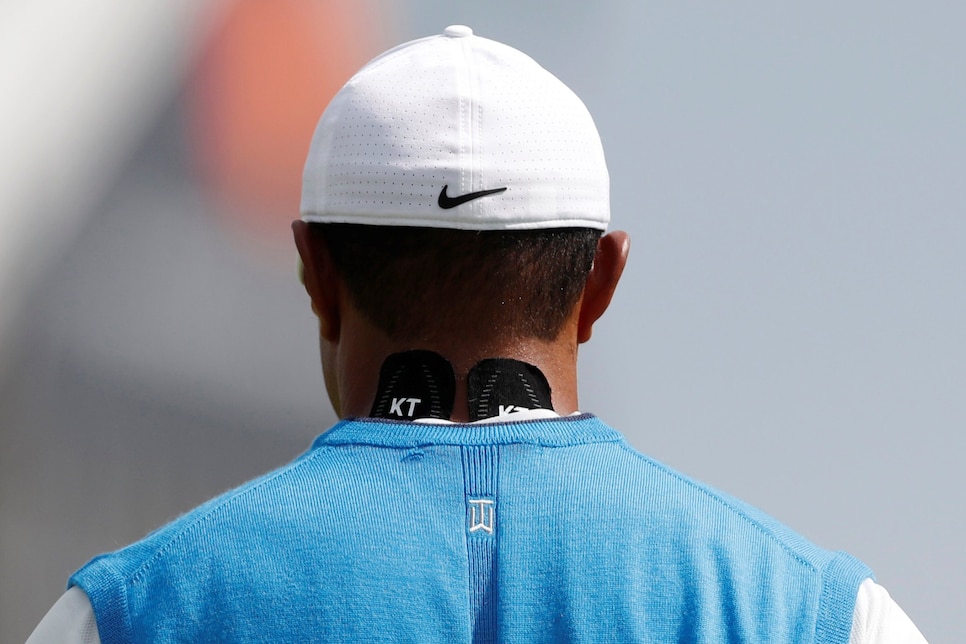 Tiger Woods' play tends to incite a frenzy with his play. His mere appearance nearly caused a global panic on Thursday morning.
Woods, who is playing in his first Open Championship in three years, is one of the favorites at Carnoustie this week. However, that forecast seemed in doubt when cameras noticed the 14-time major winner wearing medical tape upon arrival.
The 42-year-old appeared to warm up without pain, which alleviated the worries held by all. Just kidding. Twitter nearly burned itself to the ground in confusion and dismay:
You get the idea. However, Steve DiMeglio of USA Today confirmed Woods simply woke up with a stiff neck and the tape helped loosen him up, with other reporters chiming in that a bad pillow was to blame. How a billionaire can't secure a 1,000 thread-count pillow is beyond us.
Better yet, the neck doesn't seem to be an issue, as Woods birdied the first hole. But props to KT Tape stockholders. That investment is about to go through the roof.