Equipment
British Open 2018: The clubs Francesco Molinari used to win at Carnoustie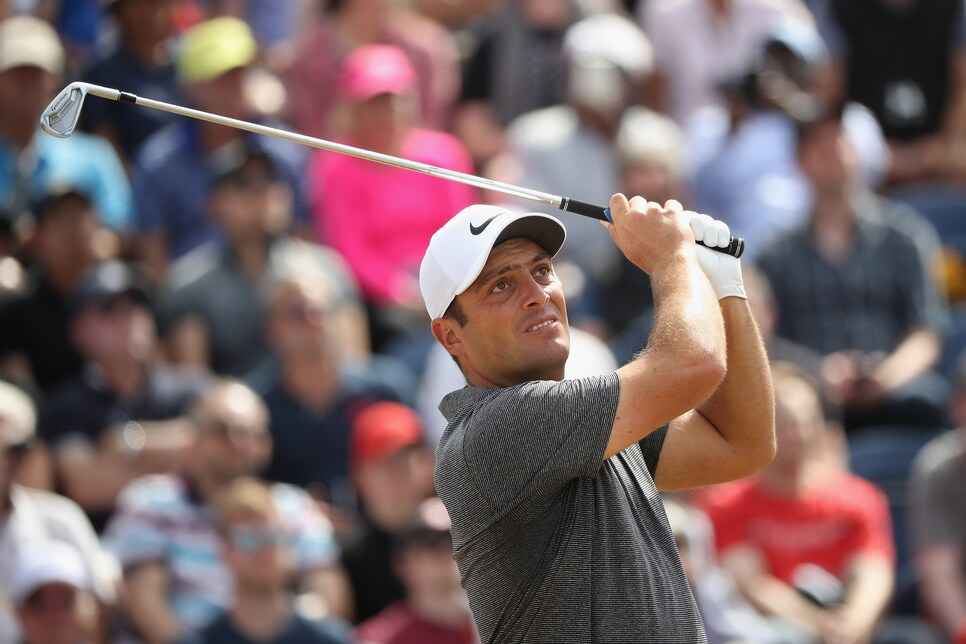 Francesco Molinari came into the British Open touted as a possible favorite outside the biggest names in the sport, following his wins at the European Tour's BMW PGA Championship and the PGA Tour's Quicken Loans Invitational. And heading into the upcoming fourth round, Molinari made what turned out to be this prophetic statement: "[Sunday] is not a day to be aggressive. It's more a day to make as many pars as possible."
Molinari fulfilled both of those predictions by making 16 pars along with two birdies to shoot a flawless final-round 69 and win the Open by two shots over four players, including Rory McIlroy and Justin Rose, and in the process became the first Italian to win a major championship. Incredibly, Molinari played the last 37 holes at Carnoustie bogey-free after a double-bogey 6 on the 17th hole on Friday.
Molinari hit two-thirds of his greens in regulation and for the week cashed in when he needed to with his custom Bettinardi DASS BBZero with a skull and crossbones stamp in the rear cavity in an Italian flag-themed paintfill. Molinari first put the putter in play at the Players Championship and later in May won the BMW PGA Championship and Quicken Loans National with it. Molinari's putter is only 32.25 inches in length with a loft of 2.5 degrees and a like angle of 70. The grip is Lamkin's Deep Etch.
Molinari also uses a split set of irons, putting in a TaylorMade P790 UDI 2-iron for the week (taking out his 5-wood); TaylorMade's P790 for his 4-iron and the rest of his irons the company's P750 model with True Temper's Dynamic Gold X100 steel shafts.
His wedges are TaylorMade's Milled Grind, and Molinari used his 56-degree Milled grind to hit his shot into the 72nd hole from 113 yards in tight for a final birdie and a fitting exclamation to his first major.
British Open 2018: What Francesco Molinari had in the bag at Carnoustie:
Irons (2): TaylorMade P790 UDI; (4): TaylorMade P790; (5-PW): TaylorMade P750
Putter: Bettinardi DASS BBZero