News
British Open 2018: R&A implements driver tests at Carnoustie 'to ensure players are going out there with clubs that are conforming'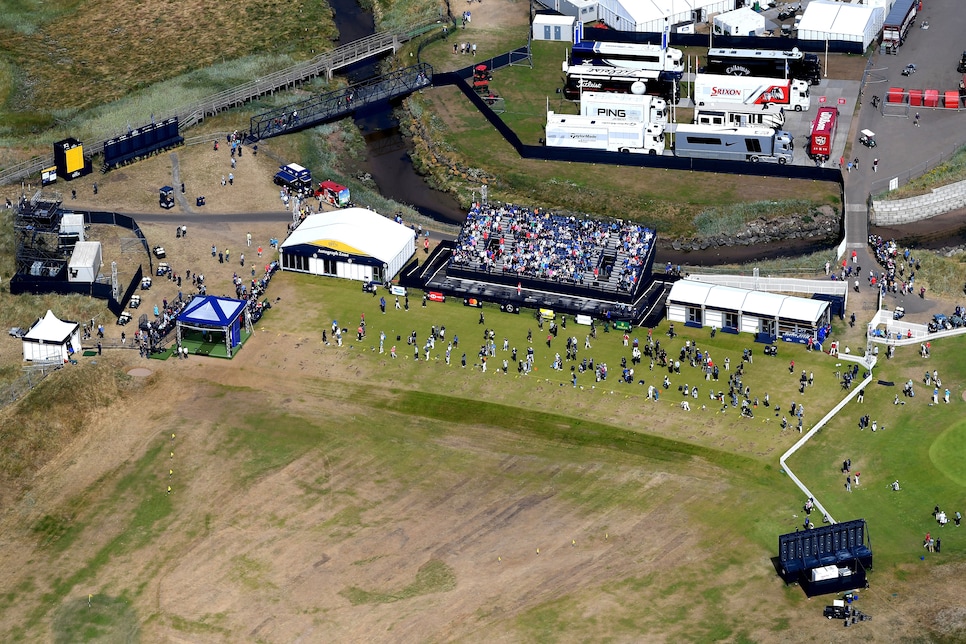 When it comes to distance and professional golf, an issue he strongly raised as of potential concern a year ago at his Open Championship press conference, R&A chief executive Martin Slumbers stressed this year that he is in "listening mode" as he consults with various constituencies about its effect on the current and future state of the game.
Slumbers' statements in Wednesday's pre-Open R&A press conference at Carnoustie Golf Links came in a week in which the R&A tested the drivers of some 30 players to see if their faces were too springy. All drivers passed the ruling bodies' spring-like effect limit, known as the CT Test. (CT stands for characteristic time, which refers to a measurement of the rebound effect of a tiny spring-loaded pendulum device impacting the face of a driver.)
"We take our governance role very seriously, not just on the Rules of Golf and Amateur Status, but also equipment standards, and we felt it was an appropriate next step to more actively seek to test players' drivers straight out of the bag," he said.
But Slumbers deftly dodged what inspired the use of the CT test at Carnoustie. While the device has been available on the professional tours since 2004, its use has rarely been publicized in the last decade, although Slumbers said a similar test was conducted in Japan earlier this year with similar results. The USGA also routinely and selectively tests drivers in the manufacturers' equipment vans on the PGA Tour, although it has not singled out specific players or clubs in any public way.
Slumbers said players and/or their caddies voluntarily participated in the test, which was not mandatory or aimed at any specific model of driver. Moreover, he said the testing was not related to a spike in driving distance. Last year average driving distance on the PGA Tour and European Tour reached record highs of 292.5 and 291.7 yards, respectively. This year, the trend is continuing. PGA Tour driving distance is already at 295.2 yards, which even if it didn't increase would represent an eight-yard jump in the last five years. Meanwhile, European Tour driving distance is averaging nearly 294 yards so far this season, a similar rate of gain to the PGA Tour.
"It's driven by us just trying to keep moving the Championship forward and making it more complete and making sure that there is a service provided to ensure that the players are going out there with clubs that are conforming," Slumbers said.
However, one reason for the testing this week at Carnoustie, suggested by Slumbers, was to clarify some rumors.
"One of the discussions that goes on in the equipment world is what happens to the CT or the driver, as it wears," he said. "That's some of the questions that we've been working on in the new rule book as well around that. So as it wears, they generally get nearer to the CT limit, and what we wanted to make sure that we didn't have drivers going out there that are above the CT limit.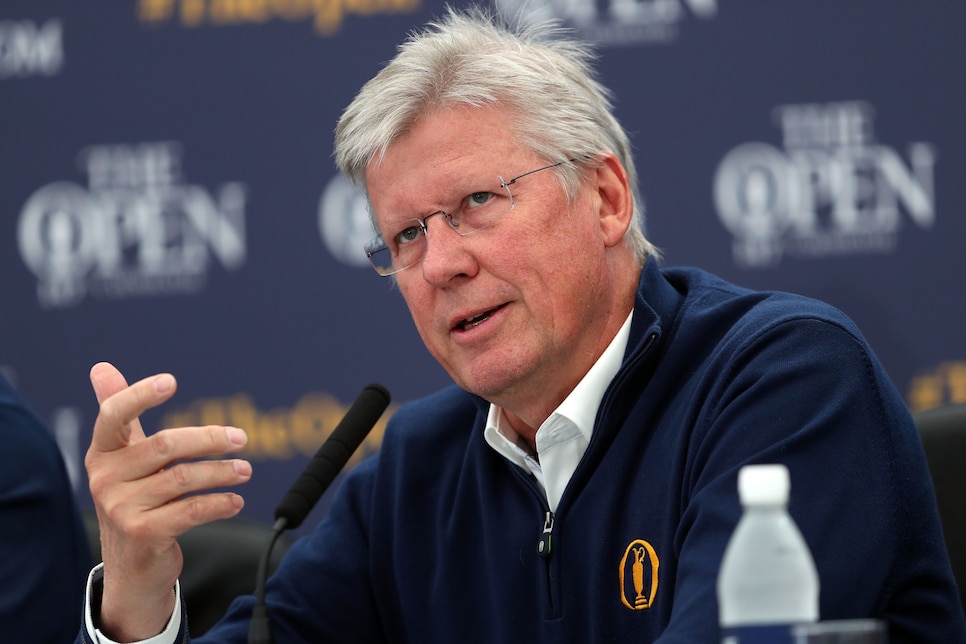 "It was a request to players, and I think many of you underestimate, we have a very good relationship with our players. It's a very collaborative relationship, and we had absolutely no problems with the players coming and were interested in what we're doing. A lot of them actually wanted to know how does the test work, and what is it really testing for."
A year ago at the Open Championship, Slumbers told Golf World, "We are watching this, and it is moving. If it continues, I do feel that it's very important that the game together works out the right solution and the right question to be answered."
This year, Slumbers stressed that same idea of collaboration.
"This time last year, I expressed in this room that we were concerned where the preliminary numbers were going, and that our concern was based upon the balance between skill and technology and whether the balance between skill and technology for the recreational game and the elite game was appropriate," he said. "We still believe that, and we still believe that what we are looking at is not just an instantaneous 'Where we are today,' but very much 'Where are we going and where's the game going 20 years from now in terms of that balance between skill and technology?'
"Golf is a game of skill, and long may it remain being a game of skill."
Slumbers also alluded to the "open and constructive dialogue" between golf's rulemakers and various constituencies studying the issue of distance. In May, the USGA announced a "Distance Insights Project" to study the issue of distance in a holistic way and that process would likely be completed next year. Hence, Slumbers' position today that he is not driving the conversation now.
"We've started that process," he said. "We've talked to a number of people. From my perspective, I'm in listen mode. I'm listening. I'm talking to lots of constituents in the industry. I'm getting their perspective around what they think about how far the golf ball is being hit and where it is going. And I am absolutely of the view that I will continue listening and that whatever the outcome of this work over the next year or so will be done collaboratively and as an industry. We need to work together and talk together and make sure that we do the right thing for this wonderful game that not only employs all of us, but actually that we all love."