News
British Open 2018: Meet the man who played 107 Scottish links in 56 days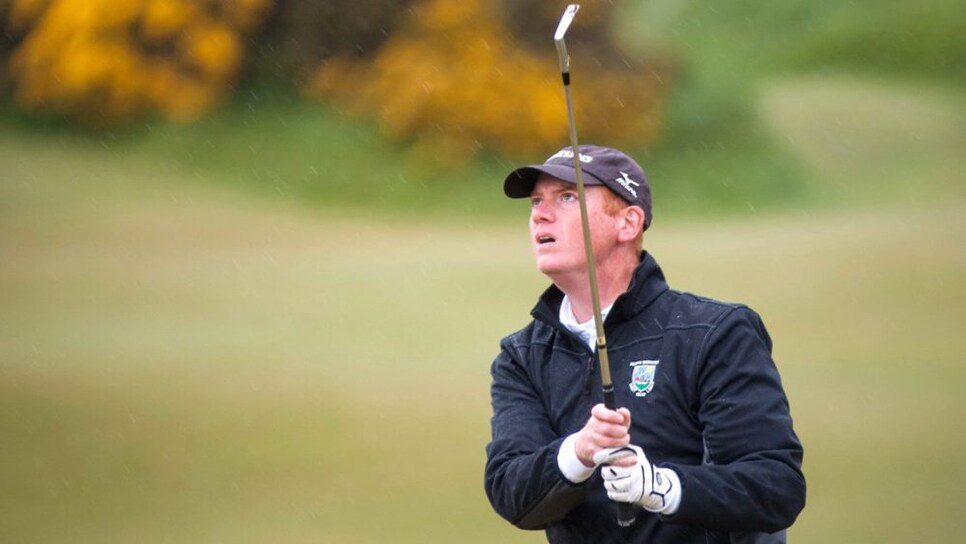 There are enough golf books on Scotland to fill every shelf at the New York Public Library. Yet Tom Coyne manages to take this well-covered subject and make it seem as fresh as the first snow of winter in "A Course Called Scotland." The general premise involves Coyne—author of golf tomes like "Paper Tiger," "A Course Called Ireland" and "A Gentleman's Game"—racking up 107 rounds on Scottish links while trying to qualify for the Open, a mission that serves as an entertaining and appetizing story in itself. But that's only the surface-level pitch. Coyne's curiosity on the "secret" of golf, and the dividends of that pursuit, is what gives "A Course Called Scotland" a dimension most golf books lack. Forget a worthwhile endeavor on Scottish golf; Coyne's project is one of the best golf books this century.
Coyne recently discussed his book, travels and thoughts on Scotland with Golf Digest as the sport turns its attention to the homeland of golf.
Golf Digest: First question, and I think I speak for all golfers, how did you get your wife to agree to this?
Tom Coyne: (Laughs) From "Paper Tiger" to "A Course Called Ireland," everyone always asks me, "How did you get your wife to say yes to you?"
There are a few factors. You definitely want to go into a relationship with your wife knowing you are unhealthy when it comes to golf, that she appreciates and understands that you need some alone time, and you have a penchant for these types of things. The moral of the story is Allison (Tom's wife) is a saint, and she is accustomed to my shenanigans, and the trips have actually gotten shorter. "Paper Tiger" was a year and a half, Ireland was four months, Scotland was two months. They have gotten more reasonable as we've had kids and more adult responsibilities.
But another part of the strategy is to make sure your wife and family are involved in this adventure. They came to St. Andrews for two weeks and fell in love with the town. In fact she wants to get a place there some day. And she doesn't even golf.
GD: Ah, going the George Peper route...
TC: Exactly. I think that speaks to how incredible St. Andrews is beyond the golf. With the town and the university and the ruins and the history and the shops, it's just the perfect place.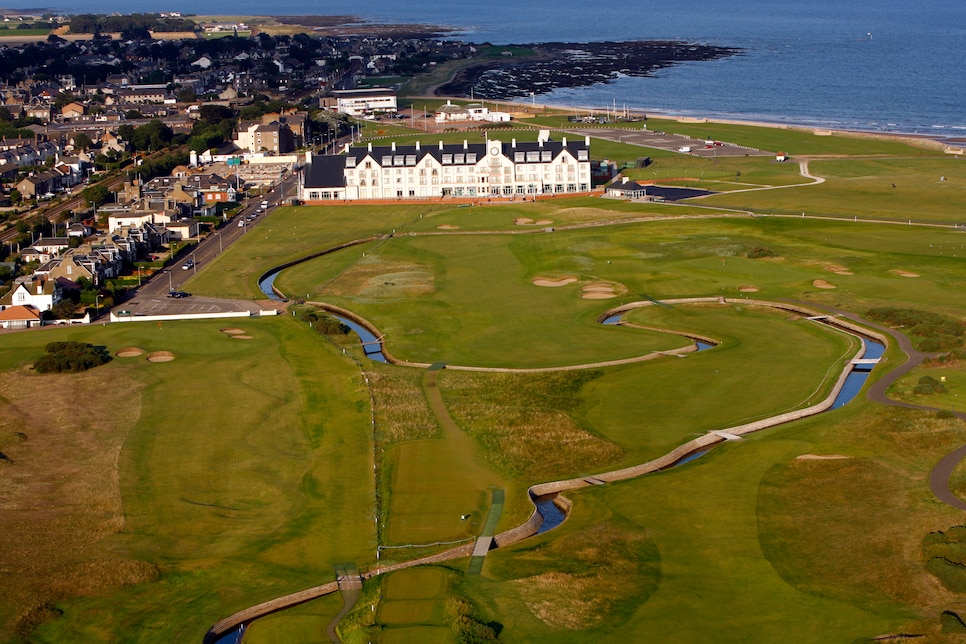 GD: The Open is visiting Carnoustie this year. In the book you mention the look of apprehension your dad shot when finding out he was playing Carnoustie, along with your mental image of rolling up to the club with black clouds hanging over a haunted clubhouse. However you came away thinking highly of the place, listing it No. 5 on your Rota rankings. Aside from its difficulty, what really struck you about Carnoustie?
TC: The obvious reaction when you mention Carnoustie to anyone is "Car-nasty" and the difficulty of it. Because everyone's memory is of Jean van de Velde. Which is interesting though because when you're in Scotland they don't mention van de Velde's collapse; instead it's Paul Lawrie and the amazing comeback he had. They remember it differently. It will be interesting this year with Russell Knox playing well, coming off the Irish Open win, maybe give them another Scottish player who can pull it off.
But Carnoustie, a few things surprised me. One, I didn't realize that it was the same setup as St. Andrews, a public municipal golf course. There's a a hotel attached to it but when you hear Carnoustie you think of something exclusive and sort of locked away, and it was the exact opposite. That building at the end of 18 isn't an immaculate clubhouse, it's a hotel where you can stay then go play the course. So I was struck by the warm vibe there and the welcome, and that the starter didn't warn us or scare us away.
I was also surprised that I played okay in that finishing stretch. I played better than I did on other stretches of the course. Maybe it had to do with what the wind was doing, but I kept it out of the burn, parred the par 3. But these holes I built up in my imagination as the hardest holes in golf, you get out there and realize, "Hey, if I keep it out of the burn, it's just another really, really good links hole." So playability was a surprise, I went there thinking there would be nowhere to hit it, and there are plenty of places to hit.
GD: Even though you played those final holes without incident, you do mention it's one of the hardest courses in the world. In your estimation, aside from the wind, what gives Carnoustie its teeth?
TC: It's that curious, winding burn. It seems to go in 14 directions and you can't always see it. So for people like us, you need a good caddie to figure out where you can and can't hit it.
It's a placement course, Hogan's Alley, which side of the bunkers do you need to be, it's just a classic, great Scottish links. One of the differences between great Scottish and Irish links is Irish links hit you right across the face with the drama. There are dunes and breathtaking vistas and wild landscape. Where Scottish links look like, "Hey, I can manage this," only you go and realize your ball is dead. I thought I hit a good shot but I'm on the wrong side of the hole.
So I think it's the precision that Carnoustie requires that makes it such a tough course.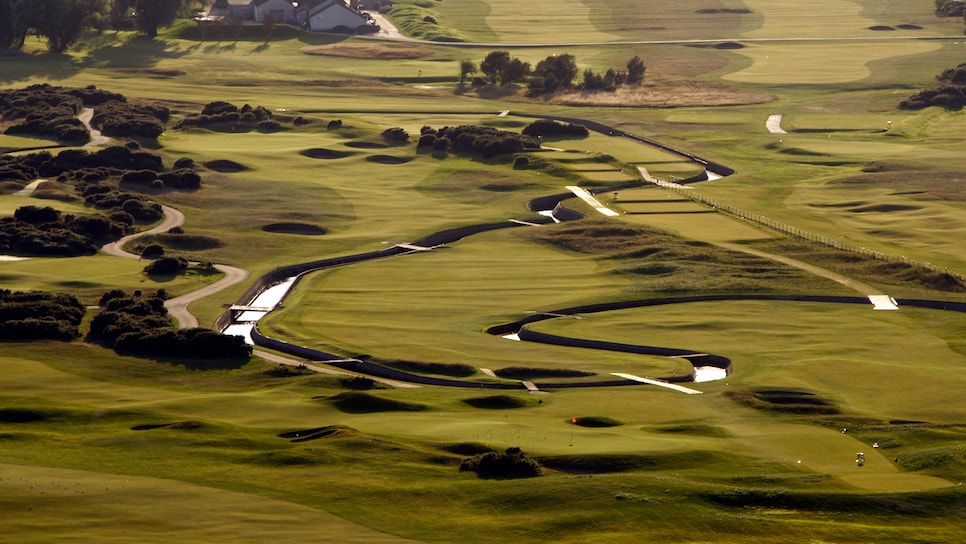 GD: During the Open we often hear about the changes and adjustments needed to play a true links course. Managing the wind is part of that equation, but the strategy goes far beyond that. In your quest to qualify for the Open, what did you find to be the biggest adjustments, or surprises, from American courses to traversing Scottish links?
TC: It's such a different game, it's almost like two different sports. And the links is certainly my preference, and love. That's why I've spent so much time focusing on them with these last few books. Because it's a game that really forces you to engage the landscape and play with it. I grew up playing golf where it was about, "How much of the golf course can I not touch?" Don't land there, don't land there, and I'll take my three or four. You don't have that choice when playing a links. Yes because of the wind but because the ground is so firm and fast that you can use it, it just really makes you think about the dozen ways to play a shot, which is so, so much more fun. Which is why if you are going over there and planning a trip, the thing you want to work on, at least for me, my go-to shot was a three-quarters punch. Take two extra clubs and hit a three-quarters punch. Because you don't want to spin it up in the air, because there's where the trouble is.
And I found this to be really fun. To take the long club and make it do the right thing. It makes you feel like a magician. To hit a 7-iron only 115 yards but it's perfect, makes you go, "Damn, look what I did."
GD: I always found that to be a good litmus of a player's caliber. Those who go over and return complaining about the wind versus those who embrace it and discover the joy it can deliver.
TC: Absolutely. And swallow your ego. If you have to hit a 5-iron 125 yards, well, try to hit a good one. And it's always, I found, if you're hitting into the wind, if you're hitting the ball in the middle of the club, the wind leaves it alone. It's when you hit it off the heel or toe when the wind starts doing whatever with it. Good, solid short swings definitely rule the day.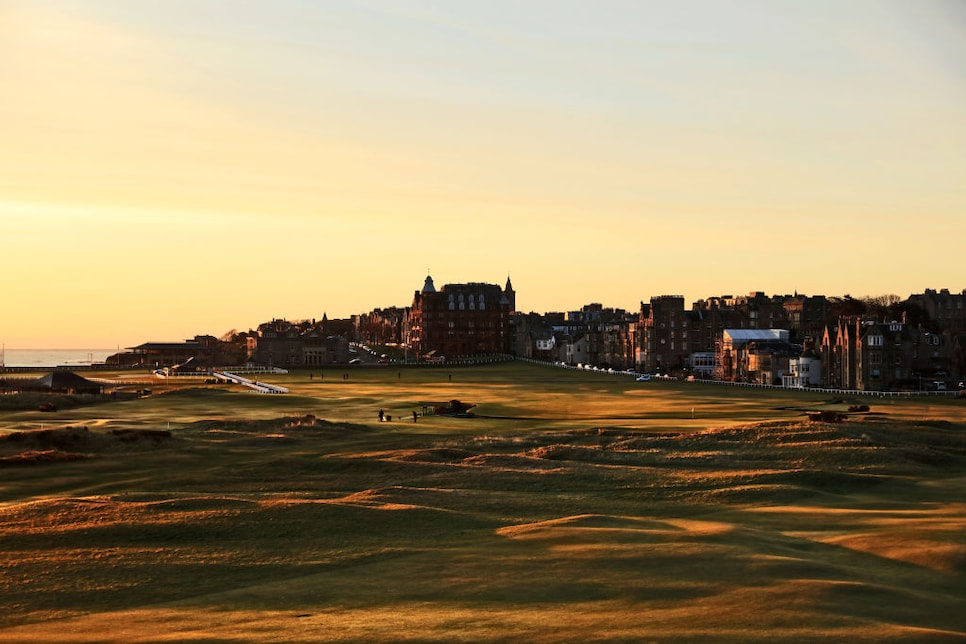 GD: Speaking of ruling the day, the one thing ruling the narrative in the game is the distance debate. In the States that usually refers to what's going on at the tour level, in Scotland it's a bit different, as many of these links are landlocked by their surrounding towns and villages, and there's worry the Old Course is becoming obsolete. In your journey, what's been the reaction to this discussion, particularly from the locals and average golfers?
TC: The distance debate over there is an issue, because you really can't stretch out a number of those links. But that's also not the point of those courses. They weren't built to reward long shots. I feel like if you want to bash it around an Open course, good luck. Because it's going to roll into places where you don't want to be. You might be able to get it up to a green, but it could be against a face and make bogey.
There's no doubt the courses don't play like they use to, but I don't think they've become necessarily easier. I don't think we have to roll back to the times of Old Tom Morris to make St. Andrews challenging. It's still tough enough, and the premium isn't distance at the Open, which is what is so great about the tournament. We are not going to be talking about tricked-up set-ups or distance or anything of that stuff. It's about real golf shots, and I think fans will welcome that.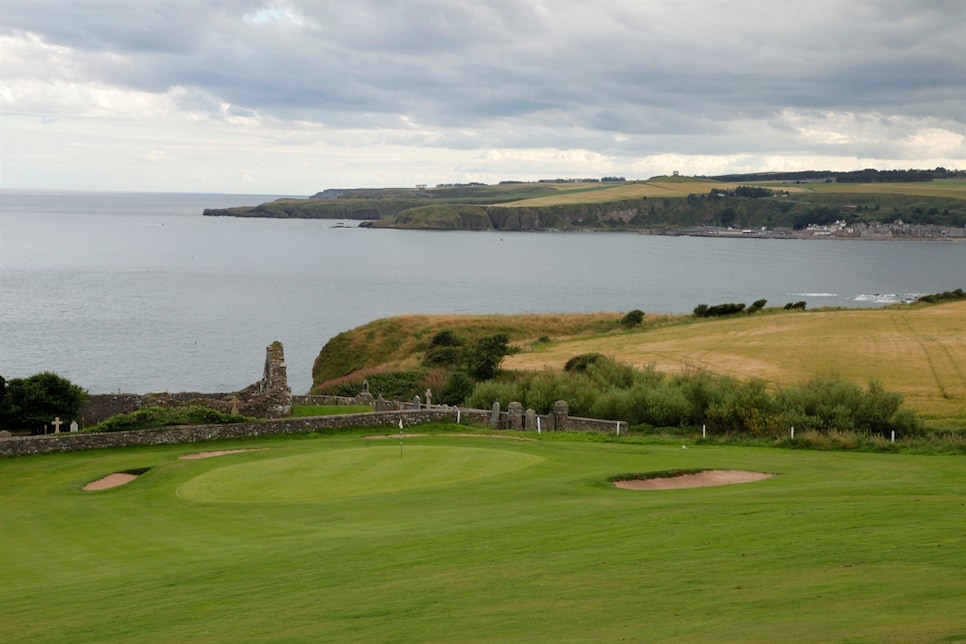 GD: The back of your book has a handful of lists, and one of those lists involves Scotland itineraries. For those traveling to the Open, what are some recommendations in the area that aren't as well known as some of the famous neighboring links?
TC: If you are thinking about the Open, there is some really great golf north of Carnoustie, up towards Aberdeen. There is a really fun, wild, quirky course called Stonehaven. It won't be crowded because few people know about it, but it is built on the side of a cliff, and it's totally preposterous and fun. Also up in that area is Murcar. Most people in that area are looking to play Royal Aberdeen or Trump, but of all those Murcar was my favorite.
There's not one far from Carnoustie called Scotscraig. That's a course that the caddies at Carnoustie will go tell you to play. It's just a pure genuine links. Not necessarily right on the water but it's just an awesome day. Beautiful, beautiful track. And if you go east of Edinburgh and play what the call the "Golf Coast" you will find North Berwick and Muirfield, but also hidden gems like the Glen and Kilspindie, which I absolutely loved.