Apparel
British Open 2018: Here's what Jordan Spieth will wear at the Open Championship (and where to buy each piece)
The weather at the Open Championship is anything but predictable, making the layering options an extremely important part of scripting outfits for the third major of the year. Defending champion Jordan Spieth's expertly crafted ensembles for Carnoustie are almost a master-class in golf-weather-preparedness. The Texan is sticking to his usual blue-and-more-blue color scheme, but is incorporating some new shades of the color that create a smart look. Check out all his looks for this week and where to find them for yourself.
Round 1:
Spieth's Thursday layering option is an insulated 1/2-zip jacket that is unique and stylish. The hybrid makeup is great for the course and the half-closure provides some variety from your typical layering options. It also allows ample opportunity for his bright Playoff Polo to shine underneath.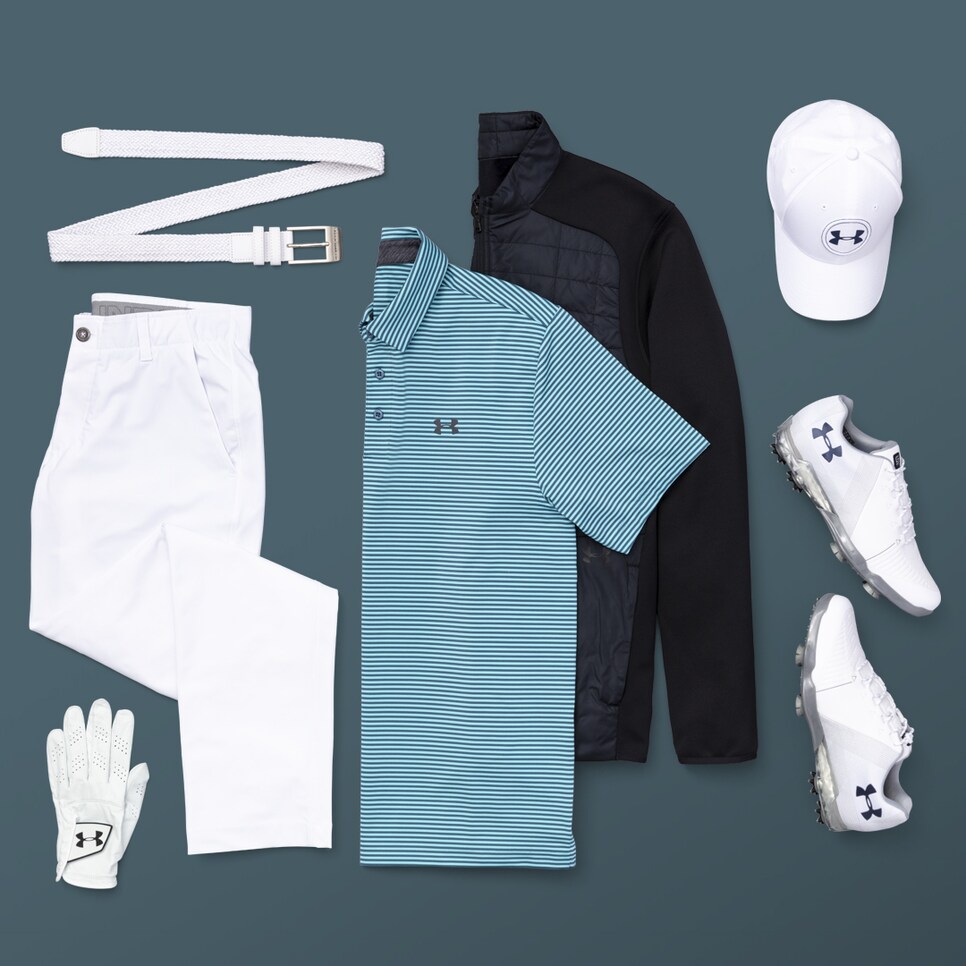 Round 2:
On Friday, Spieth will mix blues skillfully on top with the Threadborne Polo and Storm Playoff Jacket. Another cool half-zip layer, this color will really pop against the Carnoustie landscape. The heather polo has a relaxed fit to match the 24-year-old's demeanor, but wicks away sweat fast just in case things get sticky.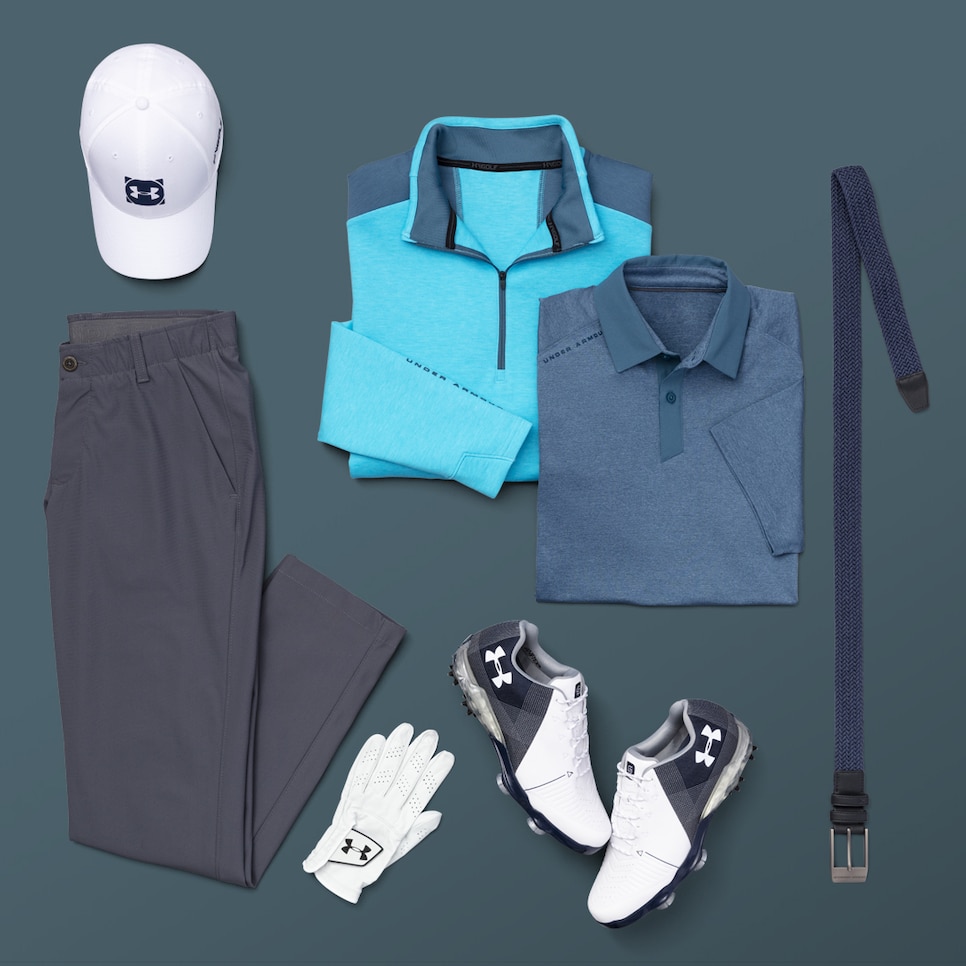 Round 3:
On Saturday, Spieth's blue turns a little darker to a teal shade on the Micothreat Sprocket Golf Shirt. It's got an all-over knit jacquard texture that is as stylish as it is breathable. Paired with his favorite white pants, this teal will really pop.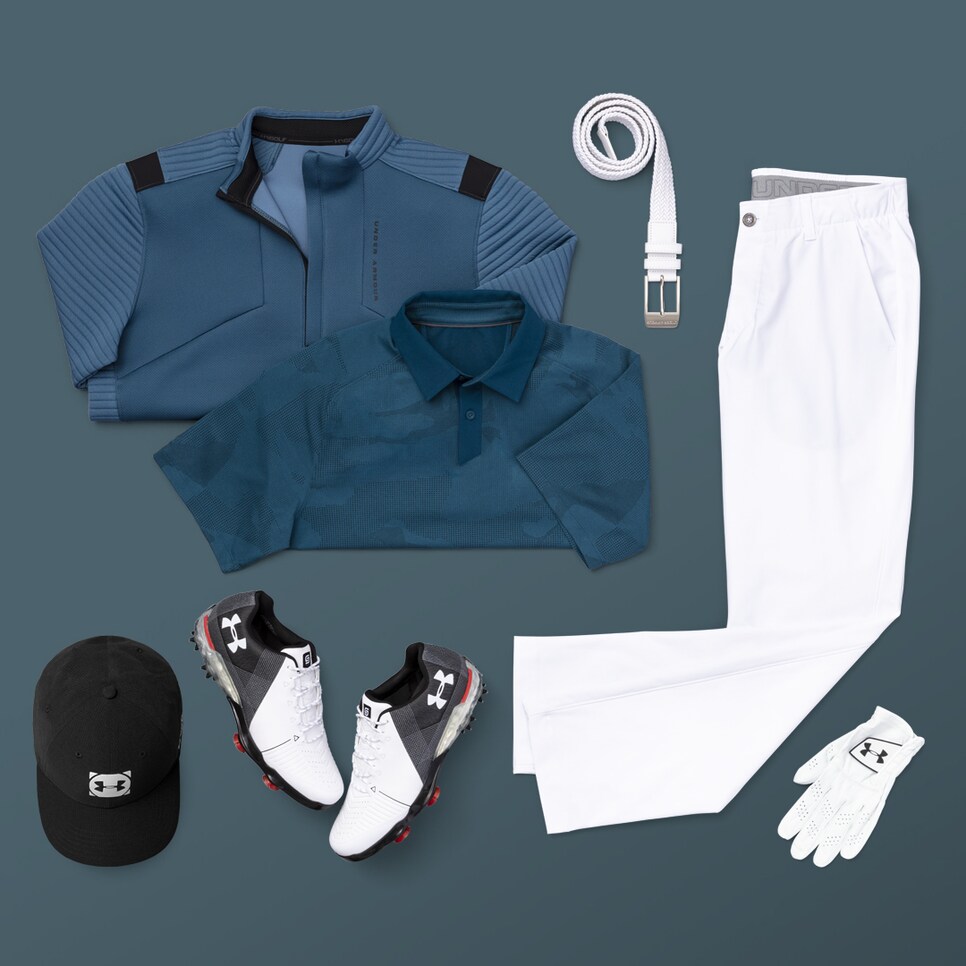 Round 4:
Breaking from blue slightly, Spieth plays with incorporating orange into his ensemble on Sunday in the Threadborne Calibrate Polo over a slick faded light blue pant. The main attraction on this outfit, though, is the white Daytona 1/2 Zip sweater. The textured look of this top is ultra-stylish and the double-knit insulation is incredibly warm. It's also water-resistant with the perfect amount of stretch for any Sunday.