News
British Open 2018: Breaking down one of the most underrated shots in golf history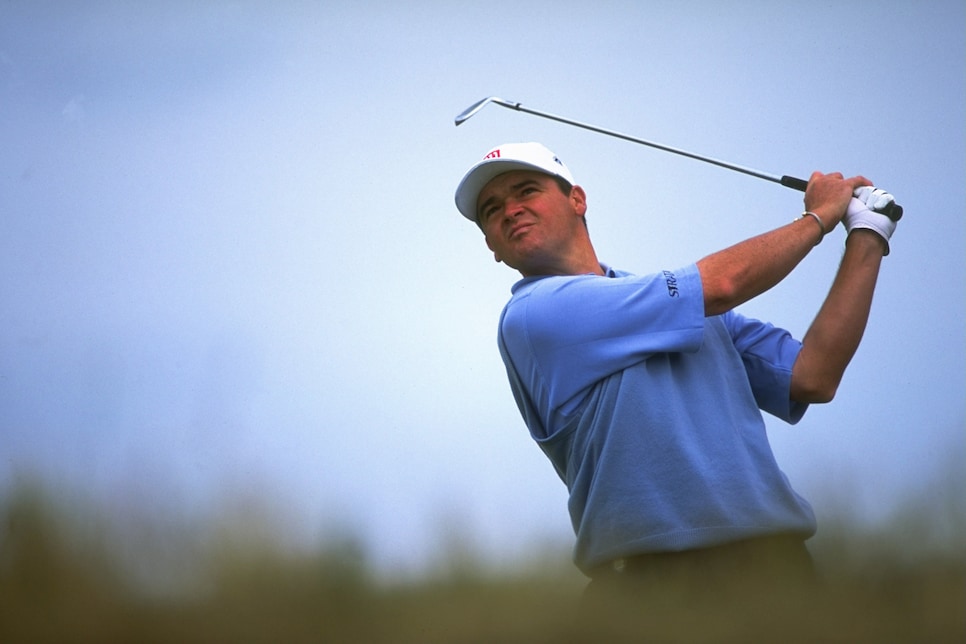 In many ways, it's a shame that the 1999 British Open finished the way it did, and not just for Jean van de Velde's sake. The stark image of the befuddled Frenchman standing ankle deep in the Barry Burn as his world collapsed around him will forever endure as the lasting memory of that event. It's a shame because in doing so, it overshadowed one of the most truly brilliant rounds in British Open history.
Paul Lawrie's final round at Carnoustie was brilliant, in every sense of the word. His four-under 67 was Sunday's low round by two shots on a day when more players shot in the 80s (six) than in the 60s (four). He jumped from 10 shots back, past the likes of Tiger Woods, Colin Montgomerie and Greg Norman, into a three-way playoff, which he won by three shots. The lack of recognition that followed is something that bothered Lawrie for a long time, and haunted long stretches of his career.
"It upset me for a long time that I didn't seem to be getting the recognition I felt I deserved," he told Golf World in 2007.
Looking back on his performance that Sunday, overlooking his surgical takedown of the 18th hole in the playoff is particularly egregious. Lawrie only led by one shot heading into the hole, and while his opponents quickly succumbed to the hardest finishing hole in golf, Lawrie turned the knife with a outstanding birdie.
Here's the layout of the famed hole "Home," according to the official Carnoustie website. Close to 500 yards with a tight fairway and rough everywhere. Out of bounds all down the left side flanking the burn on left, with bunkers and more water to the right of those. When the wind gets blowing and the pressure cooking, it's an absolute monster.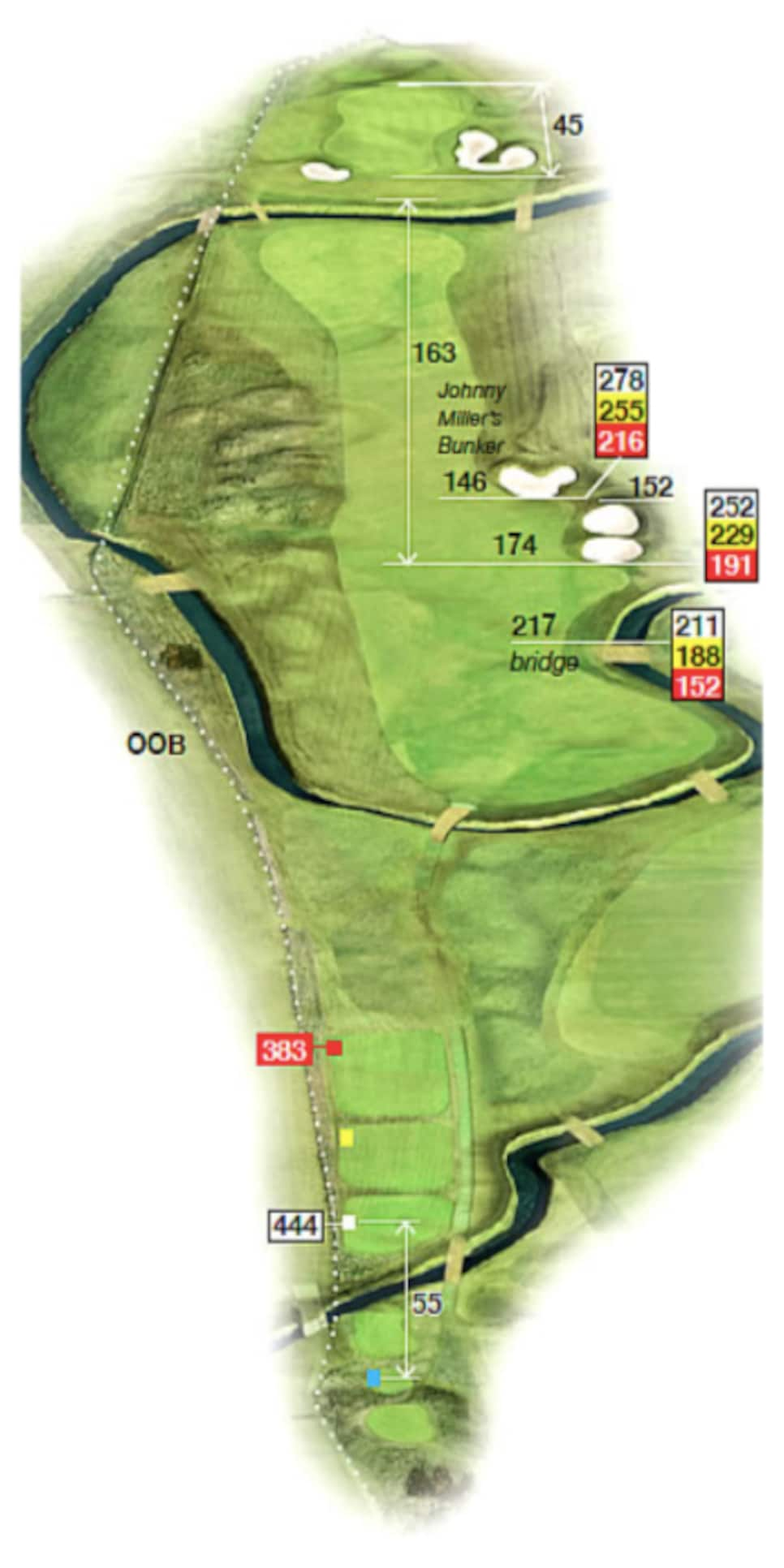 When Lawrie came to the hole with a one shot lead in the playoff, the hole stretched 487 yards. There's no way to manage your way around it.
"You've got to be brave," Lawrie said recounting the hole in Golf Channel's Chronicles of an Open Champion. "Sometimes, you just need to stand up and hit a good shot."
He did just that, striping a drive 266 yards (it was the nineties) on a cold, wet day down the right side of the fairway. Then, from 221 yards he pulled a 4-iron and, with the pin tucked behind the greenside bunker, he lined up to hit a firm cut. Listen to coverage at the time, and commentators were baffled at his decision not to lay up. He hit it to four feet and made the put to win instead. Game, set, match.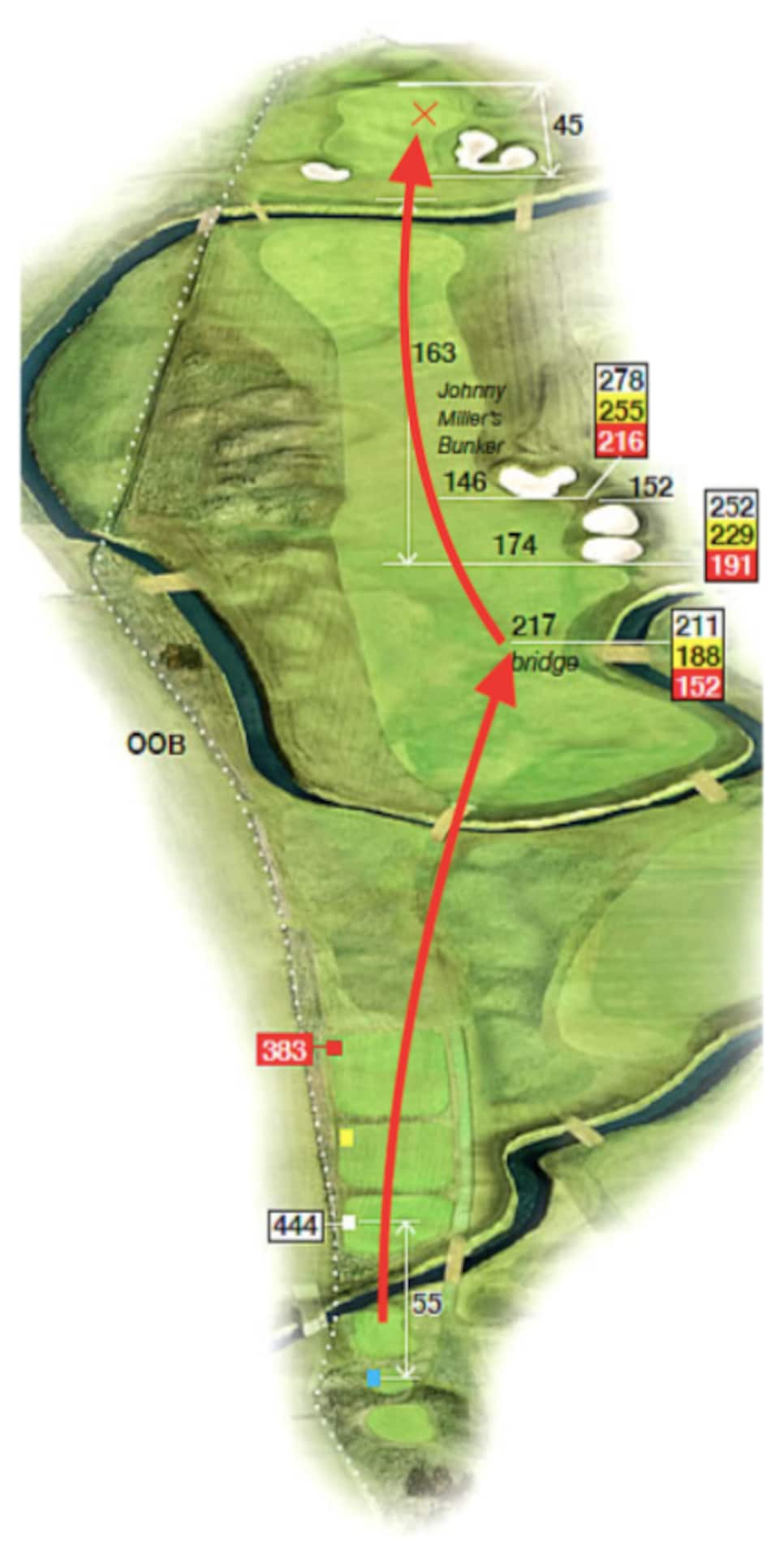 Rather than an abundance of planning, it was a masterclass from Lawrie on how to execute difficult shots under pressure. There'll be a little more strategy involved this year, but Lawrie's play still offers something of a blueprint.
The hole will be slightly longer in yardage but will play much shorter because of the baked-dry fairways. Players probably won't be bashing drivers into the hole's narrow neck, though, especially if the pressure's on.
Instead, they'll likely look to play into the fatter part of the fairway about 300 yards from the tee—which, at this rate, probably means a 3-iron for most players. From there, a Lawrie-esque cut into a right-sided pin will would do just fine.
You are using an unsupported version of Internet Explorer. Please upgrade to Internet Explorer 11 or use a different web browser.