News
British Open 2018: 17 numbers that tell the story of Friday's second round at Carnoustie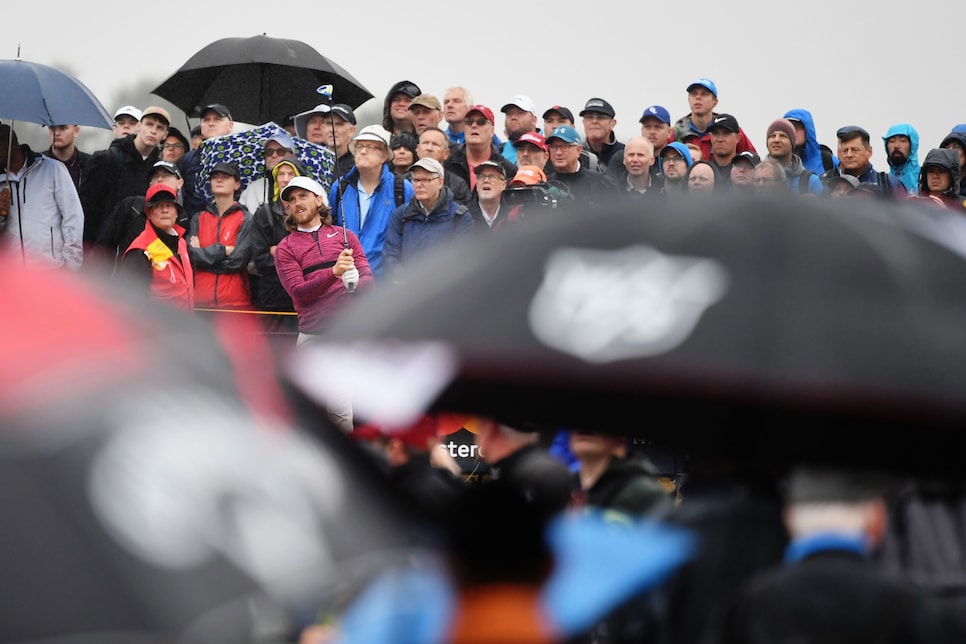 CARNOUSTIE, Scotland — Thirty-six down, 36 (at least) to play at the 147th Open Championship, in which 79 players made the cut at three-over 145. What other numbers stood out after Friday's second round? Here are 17 to ponder that help tell the story of the second day at Carnoustie Golf Links:
65 Low round of the day, and tournament so far, shot by Tommy Fleetwood, who also posted the low round of the U.S. Open (63 on Sunday).
1 Bogey-free rounds on Friday, also coming from Fleetwood, the only bogey-free round of the tournament so far.
38 Number of rounds under par shot on Friday (compared to 31 on Thursday).
3
Number of cuts Zander Lombard, who is tied for sixth after 36 holes, has during his rookie season on the European Tour in 2018.
20
Number of starts Lombard has made on tour in 2018.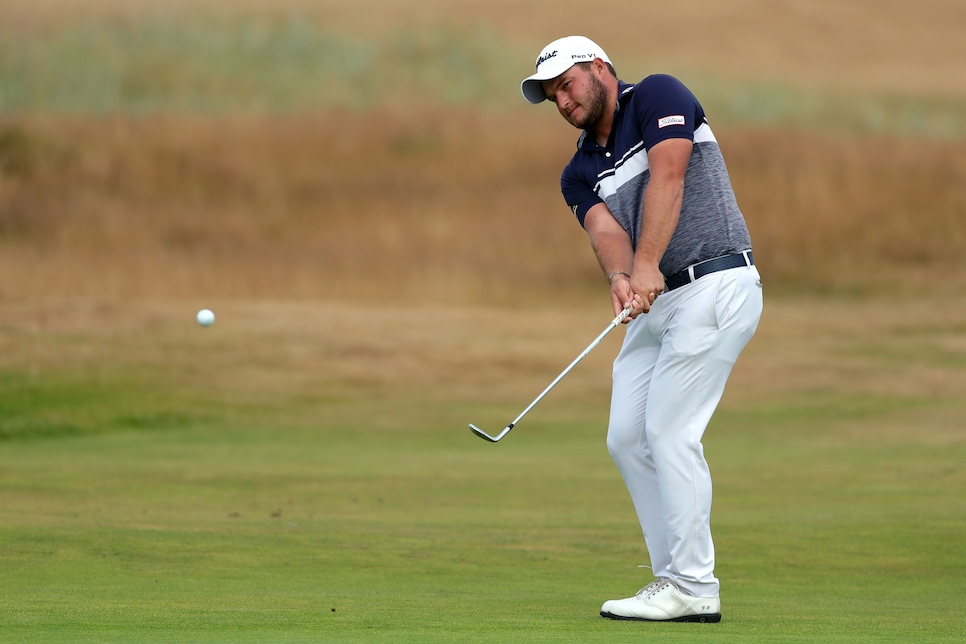 Richard Sellers - PA Images
2
Number of "Zander"s in the top 10 on the leader board (Xander Schauffele is T-3).
3
Number of players in the top five of the World Rankings who failed to make the cut (Dustin Johnson, Justin Thomas and Jon Rahm).
15 Number of feet of the birdie putt holed by World No. 3 Justin Rose on the 18th that allowed him to make the cut on the number and keep it from being four of the top five in the World Ranking not playing on the weekend at Carnoustie.
7
Years since the World No. 1 last missed the cut at the Open (2011, Luke Donald).
92 Birdies made on the par-5 14th hole, the most on any single hole on Friday (second most was 38 on the par-4 11th.
408 Birdies made for the entire day (compared to 400 on Thursday).
11 Eagles made on the 14th hole.
11 Eagles made for the entire round.
30 Number of putts Kevin Kisner took on Friday by Kevin Kisner (compared to 22 on Thursday).
12 Number of consecutive years that Zach Johnson has made the cut at the Open Championship, the longest active streak
1 Number of amateurs making the cut, Sam Locke being the lone one of the four that started play, locking up the silver medal
0 Number of winners of the Open Championship at Carnoustie that were leading after 36 holes.