News
British Open 2017: Watch Rickie Fowler miss a par-4 hole-in-one by two inches
SOUTHPORT, England -- After a somewhat disappointing first two rounds at the 146th British Open, Rickie Fowler got back into the tournament with one shot on Saturday. One incredible shot that nearly made a bit of history.
With the par-4 fifth hole only playing 310 yards, there have been several players drive the green and make eagle early in the third round. But none of them came within about two inches of making the first-ever albatross on a par 4 in major championship history. Check it out:
Again, look how close he came to making a hole-in-one: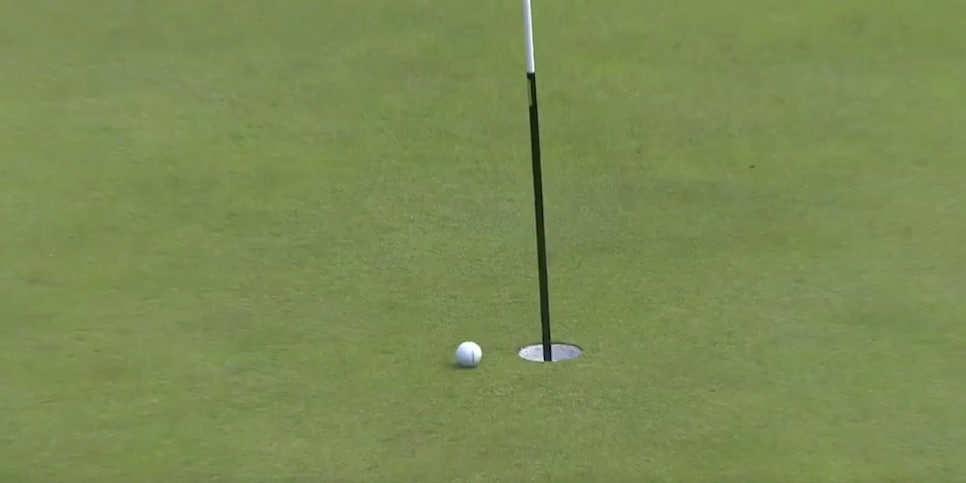 Fowler's ball ended a foot away from the cup and led to a tap-in eagle that brought Fowler back to even par for the week. We think he'll take it.