News
British Open 2017: Think Austin Connelly is out of place on this Open leader board? Think again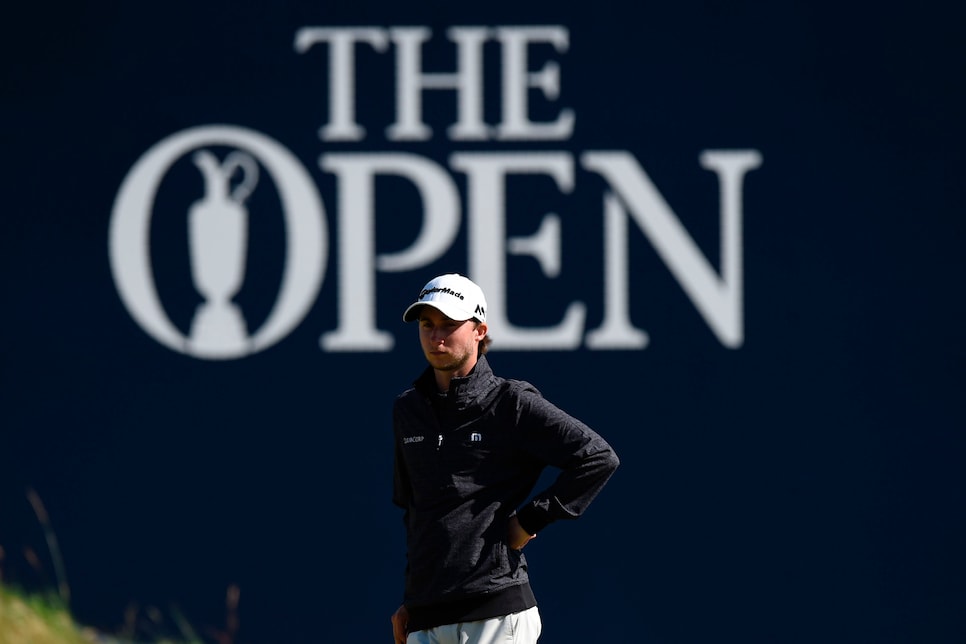 SOUTHPORT, England -- One of the neat traditions of the Open Championship are the little-known names and stories that emerge on a big stage, particularly early in the week.
Enter Austin Connelly. He's one of the youngest players in the field at 20 years old, shares a swing coach with Jordan Spieth, took an unusual and circuitous route to Royal Birkdale and oh, by the way, is just two strokes off the lead of Spieth, Brooks Koepka and Matt Kuchar after an opening-round 67 on Thursday.
Not a bad way to make your major-championship debut.
"With all the people around, it was nice to stick to the game plan and go out and execute," said Connelly, who had six birdies and just two bogeys. "I think links golf suits my game very well.
"I think it's something I can do again. It didn't take anything extraordinary, it just took solid ball-striking with a good game plan."
So far, his career plan seems to be working out, too, even though it initially raised some eyebrows in amateur golf's inner circles.
Two years ago, Connelly, who was born in Irving, Texas, grew up in Austin, and has dual citizenship in Canada, where his father was born, decided to forego playing at the University of Arkansas to turn pro.
He was one of the top-ranked junior golfers in the country, won the Jones Cup Invitational and made the cut in two starts on the PGA Tour as a teenager. He had also lost in the first round of the U.S. Amateur in 2015, and is a scrawny 5-foot-7, 150 pounds.
The latter didn't make much difference to Spieth, who could relate having spent just one year at the University of Texas and had seen plenty from his friend in their offseason matches back in Texas, where Connelly won his fair share against the two-time major champion. Spieth suggested Connelly turn pro if that's the direction he was leaning.
So he did, spending last year on the Mackenzie Tour in Canada, where he finished seventh on its Order of Merit, just two spots shy of earning partial status on the Web.com Tour.
After then failing to earn full status via the Web.com's Q school last winter, Connelly, who did earn his way on to the European Tour via its Q school, hit the road with stops in Australia, India, Abu Dhabi, Kenya, Portugal, Italy, Sweden, Austria, France, Denmark, Scotland and Italy again. Along the way he picked up a pair of top-10s on the European Tour.
To grab a spot in the field at Royal Birkdale, Connelly drained a 15-foot birdie putt to win a 3-for-1 playoff at Royal Cinque Ports. Once on the grounds along the English coast, he played a practice round with Spieth early in the week, McCormick naturally joining them.
"This is the type of golf where he can really, really make a move and prevail," Spieth said afterward. "He really works the ball extremely well. He hits his long clubs dead straight. And he's got kind of a killer instinct on the greens, like nothing really fazes him."
On Thursday, it looked like it with a steady performance that left only a handful of names above Connelly's on the leader board.
"Mainly first tee jitters," he said. "I was pretty calm throughout the round, but it was nice to hold it together."
And made for a pretty good story, too.