News
British Open 2017: Phil Mickelson plans on going with no driver in the bag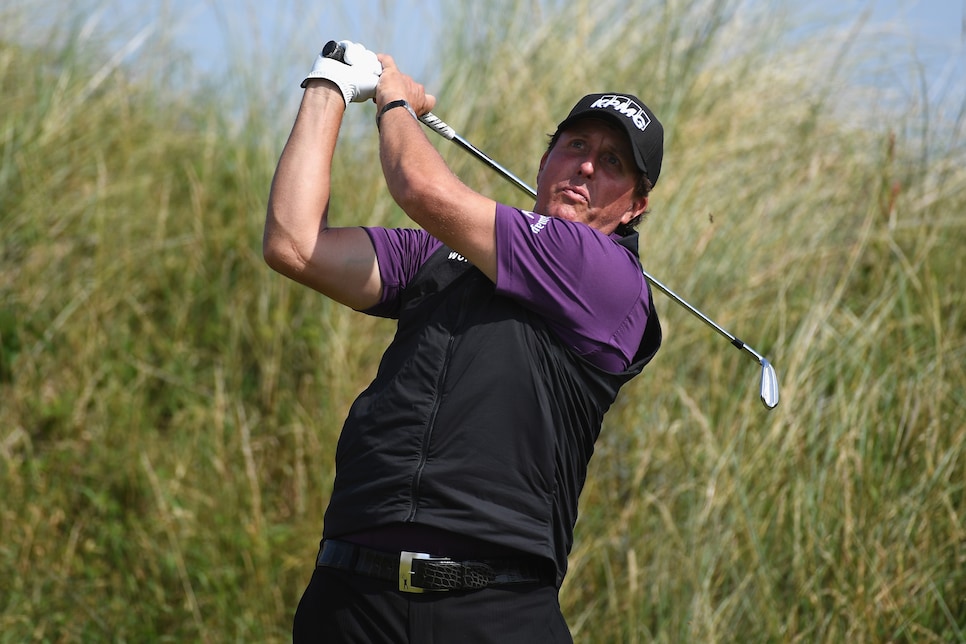 SOUTHPORT, England -- Royal Birkdale's flat, but narrow fairways have long taken drivers out of the hands of the world's best golfers. When Johnny Miller won here in 1976 he used 1-iron off 12 of the 14 non-par 3s. And earlier this week, Rory McIlroy -- arguably the best driver in today's game -- said he doesn't plan to hit his best club until the 13th hole of each round.
But it looks like Phil Mickelson will take that conservative strategy to the next level. The five-time major champ doesn't think he'll hit any drivers all week. And he certainly won't be able to if he sticks to this plan.
Considering the course and which player we're talking about, Tuesday's equipment buzz at Royal Birkdale isn't all that surprising. We've seen Phil Mickelson completely take the driver out of his bag for majors before (Remember that "Phrankenwood"?). We've also seen him win the Masters employing two drivers at the same time.
Still, this is vintage Phil. A "hot" 3-wood? A second driving 3-iron? A 64-degree wedge on a firm links course? It looks like Tim Mickelson, his brother and new caddie, is in for a fun week.