News
British Open 2017: On Jon Rahm ruling, Lee Westwood says he was just trying to protect 'the rest of the field'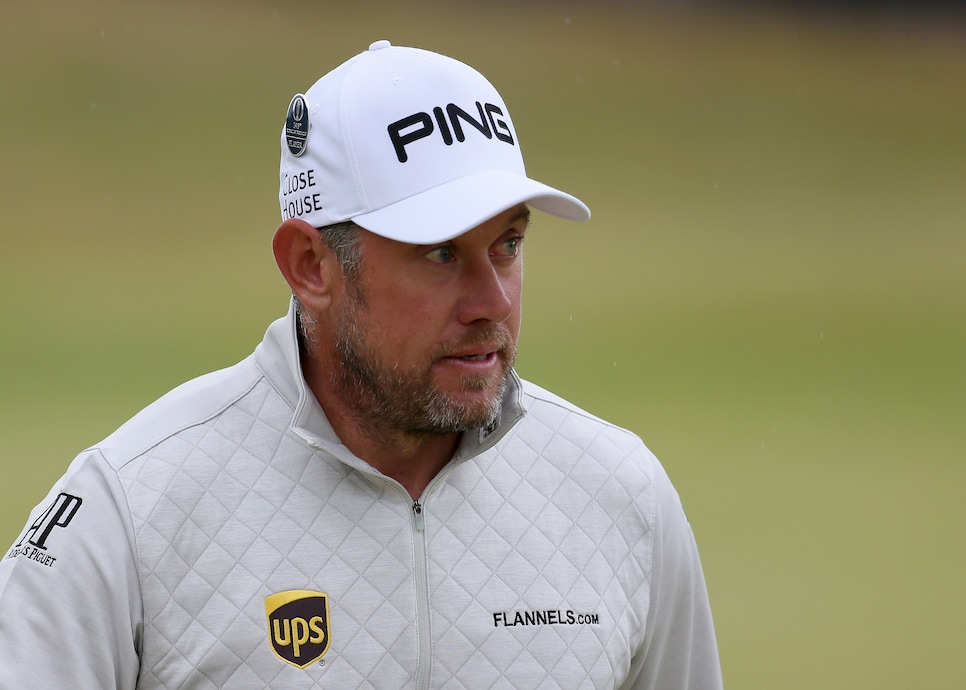 Richard Sellers - PA Images
SOUTHPORT, England — A day after Jon Rahm had a potential two-stroke penalty for improving his lie (by moving a vine) rescinded during the opening round of the Open Championship, the person who first alerted the potential violation to rules officials explained why he did what he did.
Lee Westwood, playing in the threesome with Rahm, told Golf Digest's Tim Rosaforte that he was walking behind the Spaniard on the 17th hole at Royal Birkdale and saw him "kind of picking it up, and moving [the vine] around and laying it down. He was at 3 o'clock from where I stood and I could see [the vine] was attached." Surprised at what he was seeing, Westwood mentioned to his caddie, Billy Foster, that he should probably say something to Rahm. Westwood also decided to ask the referee walking with the group about the situation.
"Obviously, I was upset that I had to tell him. I don't like calling a rule [on another player]," Westwood told Rosaforte on Friday. "I didn't know whether Jon didn't know it was attached, or if he didn't know the rule. Me knowing the rule, I've got to bring it to his notice really, for the rest of the field."
Afterward, Rahm—who was involved in another rules flap two weeks earlier en route to a six-stroke win at the Dubai Duty Free Irish Open—told rules officials he didn't believe he improved his lie. "It would not have affected my swing, unless I hit a 50-yard slice, which was not the case for any player in the world in that situation," Rahm said on Thursday.
Without any video replay to refer to, Rahm's explanation after Westwood mentioned what he saw was all that rules officials had to work with. Ultimately, they decided to take Rahm's word and rescind the penalty. Rahm finished with a one-under 69.
Playing again with Westwood on Friday, and knowing that Westwood was the one who brought the matter into question, Rahm was asked after the round if there was any tension between the golfers.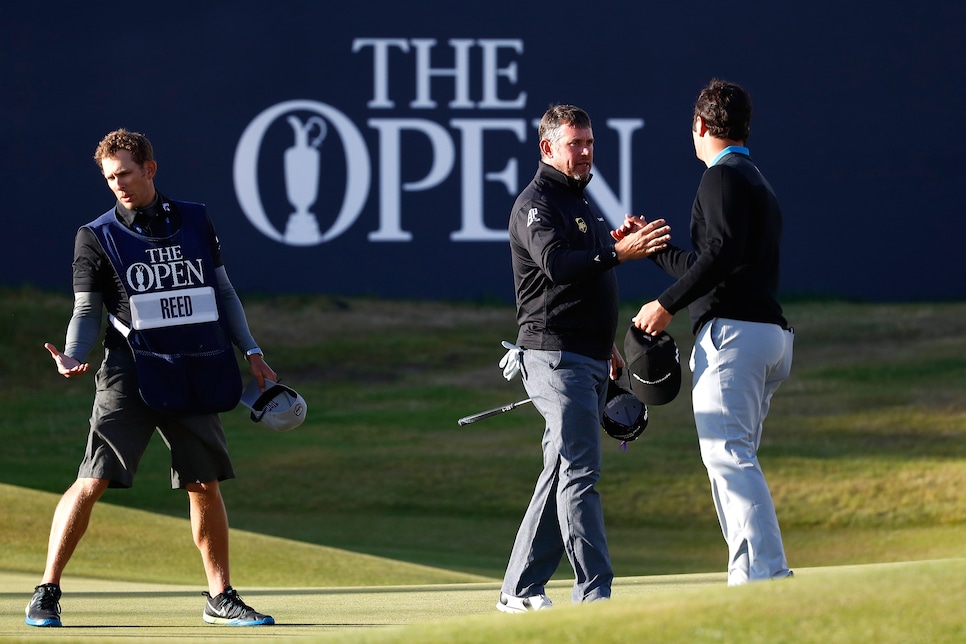 Gregory Shamus/Getty Images
"No, we moved on," said Rahm, who shot a four-over 74 on Friday and sits nine strokes back of leader Jordan Spieth in a tie for 35th. "I told him yesterday, 'Hey, you did what you had to do.' Obviously no hard feelings. I'm not going to be mad at you, if you think—he was actually trying to help me out. He was trying to avoid me getting in trouble, if somebody saw it on TV or someone had it on his camera phone. So I think he did it with the best intentions as possible. And I told him I believe he felt bad I had to go through it. But, hey, we're in here together. I was not mad at him."
That this rules flap came so soon after the incident at the Irish Open, where Rahm was questioned about replacing a ball on the green in the proper spot, had some on social media questioning if was hurting the rising star's reputation after completing a impressive first year as a professional. The Spaniard, however, said he hadn't paid any attention to such discussion.
"It would be foolish of me to go online and see what people are going to say about me, because it's going to be good and bad," Rahm said. "I haven't heard anything negative about it yet.
"If it happens in the span of 10 years, nobody will remember," Rahm continued. "If it happens two tournaments in a row, yeah, it seems like a bigger deal than it really is."