News
British Open 2017: Members of #TeamAlfie might be more excited that Alfie Plant made the cut than Alfie Plant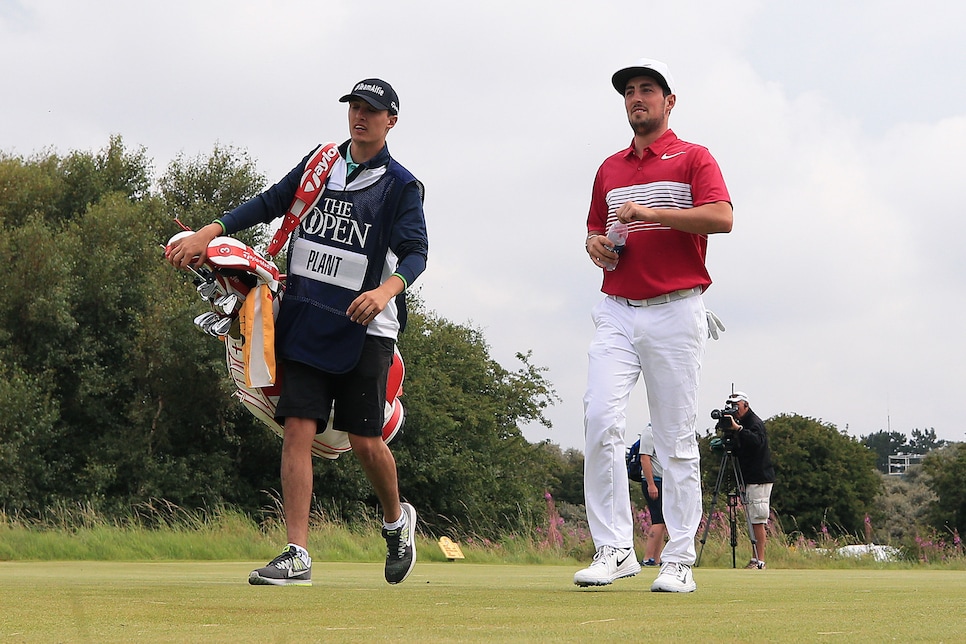 SOUTHPORT, England — It was 10 minutes until amateur Alfie Plant was about to tee off on Saturday morning at Royal Birkdale, and Patty O'Connor still couldn't believe where he was and what he was doing. Was the 50-something really standing 35 yards down the left side of the first fairway, proudly wearing his #TeamAlfie shirt and experiencing one of the most surreal moments of his life?
"I've played with Alfie for quite a few years now," O'Connor explained. "I caddied for him at the Amateur Championship as well. It's just a proud, proud thing to see him here, in the Open Championship."
Like Plant, O'Connor is a member at Sundridge Park Golf Club, located 450 miles southeast of Birkdale in the London suburb of Bromley. With his wife and daughter, O'Connor was one of roughly 150 folks from the club who early in the week make the 4½-hour trip to see the 25-year-old Plant play in his first Open Championship. Another 50 or so were expected to come in for the weekend.
It's not hard to miss Plant's followers at Birkdale. Seemingly everywhere you turn you run into somebody with a T-shirt or hat #TeamAlfie. The idea for the clothing was Alfie's father, Darren Plant.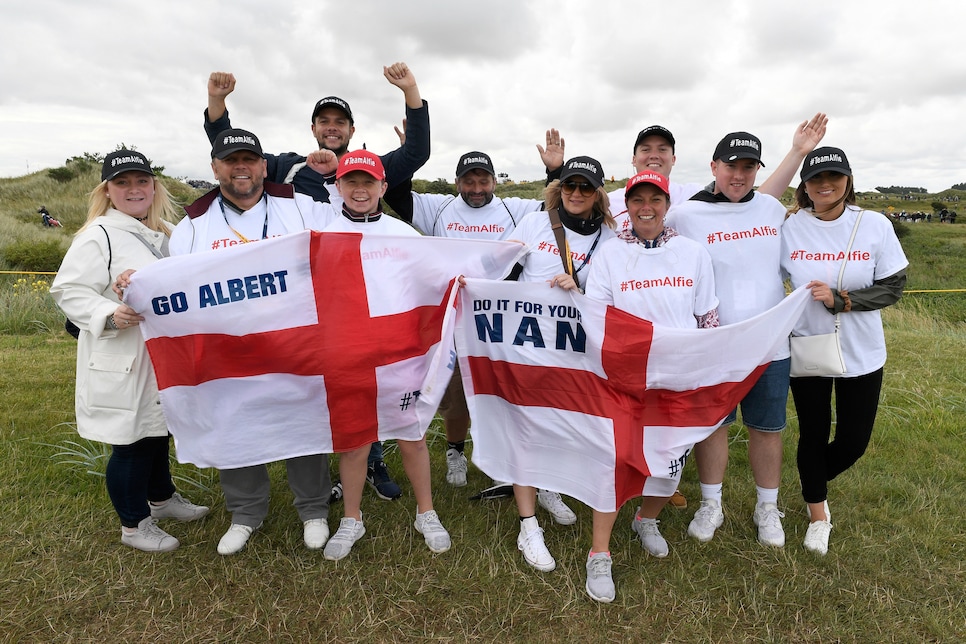 "He's just an ordinary chap, a right good fellow," O'Connor said. "He plays golf in the sweep, like all of us. Puts his name in and puts in his money."
There's an adventurous streak in Plant, too. In his media bio, it's noted that he has bungee jumped off the highest bridge in South Africa, walked with lions, ski dived on his 16th birthday and ran the London Marathon in 2012.
Oh, and he's gotten pretty good at golf in recent years. In 2016, he won the Lytham Trophy by seven shots, then claimed the European Amateur title in a playoff that earned him his spot into The Open.
Amateur golfers of late have had a pretty impressive track record at Birkdale Opens; Justin Rose finished T-4 in 1998 and Chris Wood came in T-5 in 2008. A top-10 showing will take some weekend work for Plant, but he knows he has low amateur honors sewed up since he was the only one of the five in the field to made the halfway cut.
Just getting to the weekend was a challenge as Plant struggled early Friday afternoon, making the turn in 39 and sitting at six over par as rainy, windy weather pelted Birkdale. Somehow, Plant came home in two under, making an eagle 3 on the par-5 15th to finish at four-over 144, inside the cut by two strokes.
Asked how he would celebrate the achievement, Plant said just a casual dinner and an early night's sleep. "Hopefully, we can have a few more beers on Sunday to celebrate," said Plant, after he picks up his silver medal.
Plant's performance here will more than likely ensure a spot on the Great Britain & Ireland Walker Cup team that will head to the United States to try and retain the cup in September.
O'Conner knows it's unlikely he's going to make it to Los Angeles Country Club to see Plant play there, so he'll just soak up the next two days and root on his buddy.
"It's an amazing dream come true for him and his family, to play in the Open," O'Conner said. "And it's a dream come true for us to watch him, having seen him grow up. It's just really exciting."
TeamAlfie couldn't agree more.