News
British Open 2017: Meet Royal Birkdale's marker, aka the "Jeff Knox" of Southport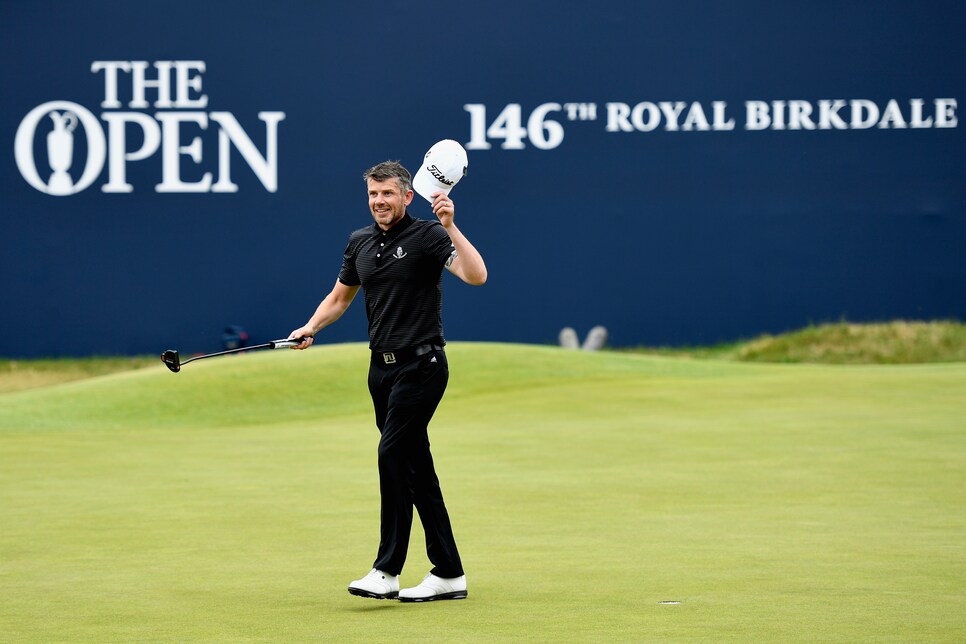 SOUTHPORT, England -- "He's not quite Jeff Knox."
I couldn't believe my ears. Not just because I was standing approximately 4,000 miles away from Augusta National Golf Club, but because the fan had said it with a thick British accent. Jeff Knox, the man who has gained a cult following as a non-competing Masters marker, is now an international star as well? Incredible.
But on Saturday at the 146th British Open, it was a different golfer playing the role in which Knox has been cast starred many times. So who was this mysterious man playing with Shaun Norris inside the ropes at Royal Birkdale?
Maybe that's his mate, one fan said. Nope.
I think it's just a random guy, another guessed. Wrong again.
I'm assuming this guy is a local player. Getting closer. . .
Actually, the man playing alongside Norris in the third round was Royal Birkdale assistant pro and Southport resident Gregg Petersen, who got the call for Saturday's earliest tee time while working late in the course's pro shop on Friday night. Whether Pettersen or Knox is the better player is debatable, but there are definitely differences between the two.
-- Knox holds the course record (a 61!) at Augusta National; Pettersen's best at Birkdale is "just" a 67.
-- Knox is used to fast greens; Pettersen admitted he struggled with Birkdale's greens under tournament conditions.
-- Knox wears cashmere sweaters from the pro shop; Pettersen folds cashmere sweaters in the pro shop.
Another difference is that unlike Augusta National, Royal Birkdale allowed its representative to speak to the media after his round.
"For me it was just a bit surreal. Just amazing experience. I've been here for 15 years as a professional, so get to play links obviously quite regular. I've never played in front of that sort of crowds at all over the years. It's just been maybe a couple of people spectating," Pettersen, 38, said. "It really was a fantastic experience. The crowds were great. A lot of local people who know me cheering me on."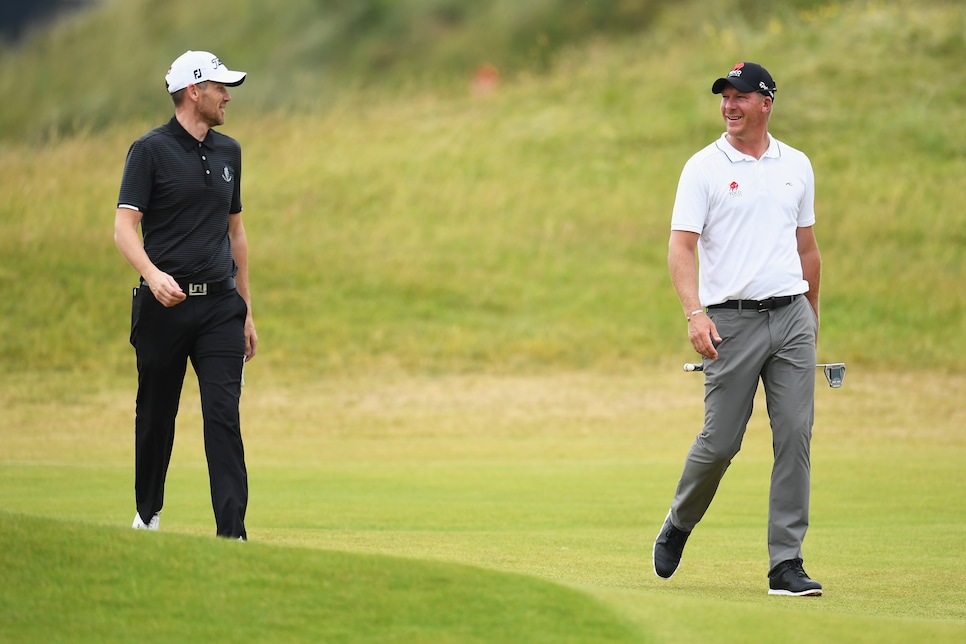 Pettersen didn't take down one of golf's giants like Knox has on several occasions in the past, but he handled an unfamiliar situation well, shooting "about five over" while putting everything out. More importantly, he stayed out of Norris' way, playing extremely fast, including lining up a putt on the 11th hole while his playing partner took a quick bathroom break.
Unlike at the Masters, British Open competitors aren't required to play with a marker if an odd number of golfers make the weekend, but Norris chose to have company. And he was happy he did, especially after Pettersen ran a birdie putt past the hole on No. 13, and the resulting missed comebacker showed Norris the line for a par putt he made to keep a bogey-free round going.
"Gregg was an absolute pleasure to play with," said Norris after shooting a 65 to jump up the leader board. "We had good fun out there, had lots of laughs."
Pettersen stayed upbeat even after a stretch of five holes in which he three-putted three times. If Jeff Knox has three three-putts over the past five years, I'd be stunned, but the comparisons aren't what's important here. This is the story of a man getting what's probably a once-in-a-lifetime opportunity (Fellow assistant pro Nick Jennings gets a turn as playing marker on Sunday) and enjoying every minute of it, right down to posing with his best friend and caddie for the day, Paul Jones, in the middle of the 18th fairway.
So was this the highlight of Pettersen's life?
"If you say golfing, yes, a hundred percent."
But he didn't have much time to celebrate after his round. There was work to be done. Actual 9-to-5 work.
"I'll be going back [to the pro shop] this afternoon," Pettersen said. "Back to normal."