News
British Open 2017: Jordan Spieth's earnest explanation for golf's recent run of parity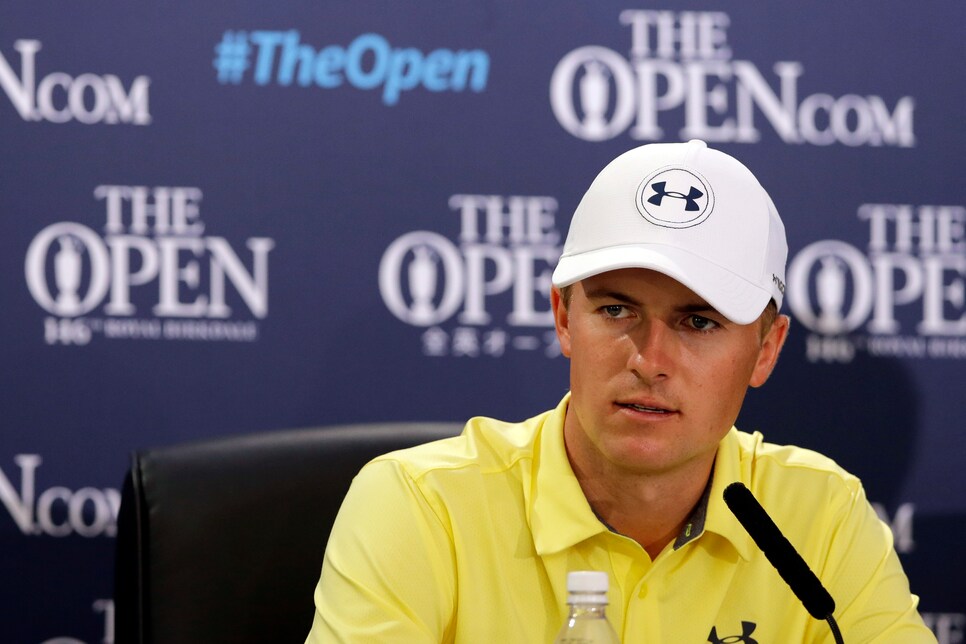 SOUTHPORT, England -- Journalists tend to like Jordan Spieth. Unlike some other members of golf's upper echelons - they know who they are - the impressively mature 24-year old enters press conferences with the clear intent of actually answering the questions. OK, so he doesn't always answer the question asked. But he can be forgiven that because the answers he gives to the questions he thinks he has been asked are invariably interesting and thought-provoking. Are we clear?
Anyway, Spieth was up to his usual tricks on the eve of this 146th Open Championship at Royal Birkdale, what is also the young Texan's fifth visit to the oldest event in the game. Asked by the gentleman from The Guardian for an explanation as to why the last seven majors have been claimed by first-time winners, Spieth came up with a typically tangental -- and on this occasion, flawed -- response.
"I think there's a lot more guys who haven't won majors than guys who have that are playing, so the chances are it is going to be somebody that hasn't won one," he said (so far so good). "But it's very difficult to do the first time. Just mentally it's that much harder than winning a tournament in general. And those are very difficult to win.
"I think it's a really impressive stat and it speaks to the state of the game. There are a lot of tremendous young players right now. And then you've got guys like Henrik (Stenson) and Dustin (Johnson). They are still young, but they have been around in contention many, many times - and sooner or later it was going to happen for them. And it did. It was just a matter of time for them."
"It could be anybody this week," he continued. "At this tournament it tends to fall on half the field. You kind of cut half the field, depending on the draw. Sometimes it's more or less 75 percent. But most of the time there's at least a group that gets the worst weather. And it's almost impossible to win in that circumstance at an Open Championship. So nothing you can do about that other than keep your head down, play as well as you can, and see what happens after two days."
All of which seems to make perfect sense. Until you look back to 2008 and the last Open at Royal Birkdale. On the opening day that year, the morning wave got by far the worst of the conditions - driving wind and heavy rain. And, what do you know? One of those out in that awful weather was a guy called Padraig Harrington who, three days later, was crowned "champion golfer of the year."
To Spieth's credit, he was a lot more on the ball when it came to the potential effect playing in serious disadvantageous weather can have on professional golfers. Which, given the dodgy forecast for later this week, that is likely to be a factor here at Birkdale.
"Yes, you'll get guys (giving up) in the middle of that round," he said. "If it's an afternoon round and the other side has already played in the morning, that's when it's tough. Because you're like, I can't shoot those scores. It's not possible. And that's frustrating when you think you can play your best and it doesn't happen. But it's the nature of it. I plan on playing 30 of these championships and I guarantee you it will end up being 15 and 15 at the end of the day. I was on the bad end last year for example."
As ever though, full marks for effort young Spieth.