News
British Open 2017: Jon Rahm again escapes sticky rules situation without penalty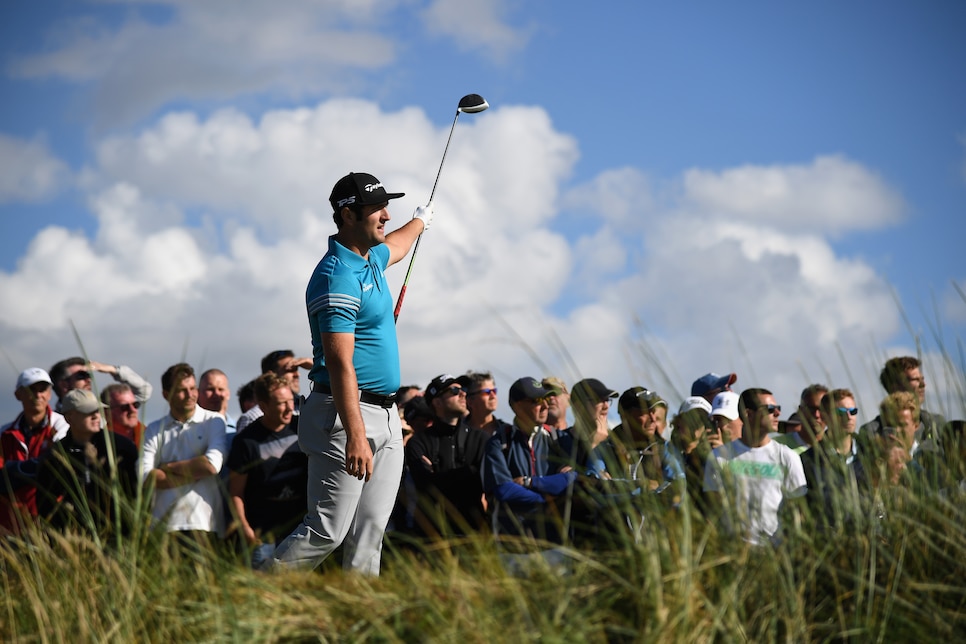 Whenever a rules situation manifests, players are usually on the business end of a penalty, which the public generally views as unjust. Jon Rahm, however, has been on the other end of such discussion in his last two events.
Though Rahm lapped the field at the Irish Open two weeks ago, it was a curious ruling regarding the replacement of his ball mark that garnered a share of second glances. Video evidence showed that, after moving his ball from his playing partner's line, Rahm had returned the ball closer to the hole than its original location. But because Rahm had to move the ball in the first place, he was given a bit of latitude. Moreover, a rules official -- as well as Rahm and his partner -- determined Rahm used "reasonable judgement" to return the ball to its original spot. Nevertheless, it was a situation that left some shaking their head.
The situation will likely be revisited after Thursday's issue at the Open Championship. On Royal Birkdale's 17th hole, the 22-year-old pulled a vine away from his ball, a move that caught playing partner Lee Westwood's eye.
"I got there and I thought it was a loose impediment because it looked dead, so I just moved it to the side," Rahm said. "And that's when Lee came and he realized it was attached."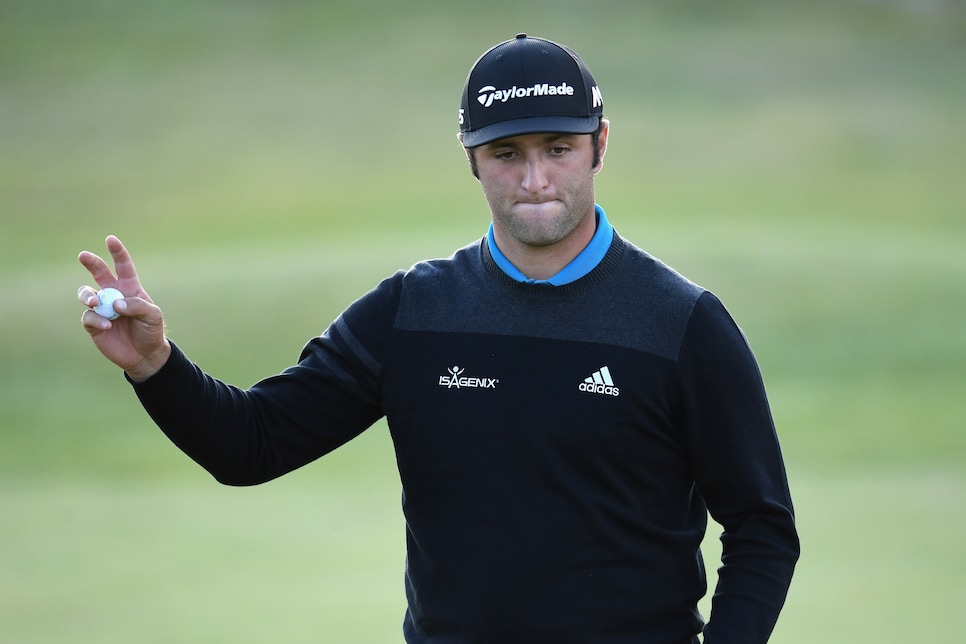 A rules official came over and asked if Rahm had improved his lie, with the Spaniard asserting he had not. The official did not give Rahm the all-clear signal, however, and was tentatively assessed a two-stroke penalty, with the final decision coming after the round.
"That's what we agreed on, Rahm said. "He said we were going to go on. And then we just discussed it. Basically the discussion was, was it an improvement of the lie or not? That's it. I explained my version of what happened. Unfortunately for me I was the only one who saw it. There were no cameras to back me up. That's what happened. And it was never on my lie. It was never in my line, never on my swing path. It was not going to bother me anyway."
With the two-stroke penalty, Rahm had ostensibly finished with a one-over 71. But, after further discussion, it was ruled there was not enough evidence for Rahm to get penalized, lowering his score to a one-under 69.
"It would not have affected my swing, unless I hit a 50-yard slice, which was not the case for any player in the world in that situation," Rahm said.
Conversely, with two public issues so close together, the aesthetics are not ideal.
But to Rahm, both situations were out of his hands.
"At the end of the day it's not my call, honestly," Rahm said. "I can describe what happened as honestly and truthfully as possible, as detailed as can happen. And they make the judgment call. It's up to them. They did say it's a very fine line, I would have been fine with whatever the rules official -- they know the rules better than any of us and it's their call. I said the same two weeks ago. It was their call to give me a penalty stroke or not. It's not up to me, obviously."