The Loop
British Open 2017: Jimmy Walker warms up by playing baseball on the beach
Jimmy Walker's swing is in fine form in England. His baseball swing, that is.
The reigning PGA champ has yet to hit a shot at the British Open, but earlier this week, he got loose for the tournament by taking some cuts with a bat on a nearby beach. And check out his form:
Justin Thomas' yell in slow-motion is funny, but we're focused on Walker. Look at that follow-through!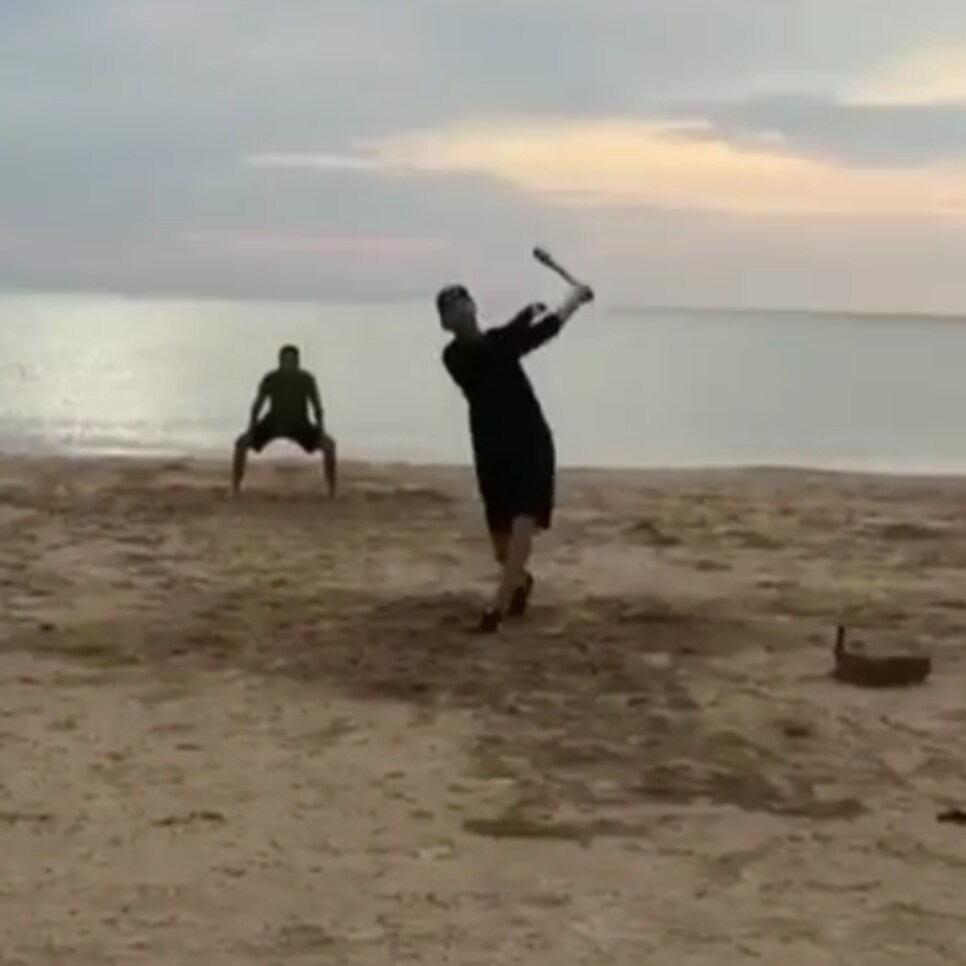 So smooth. The guy looks like a right-handed Ken Griffey Jr.
Now we wait to see if Walker is as locked in with his other swing.