News
British Open 2017: How Cameron McCormick got Jordan Spieth to believe he's a great putter again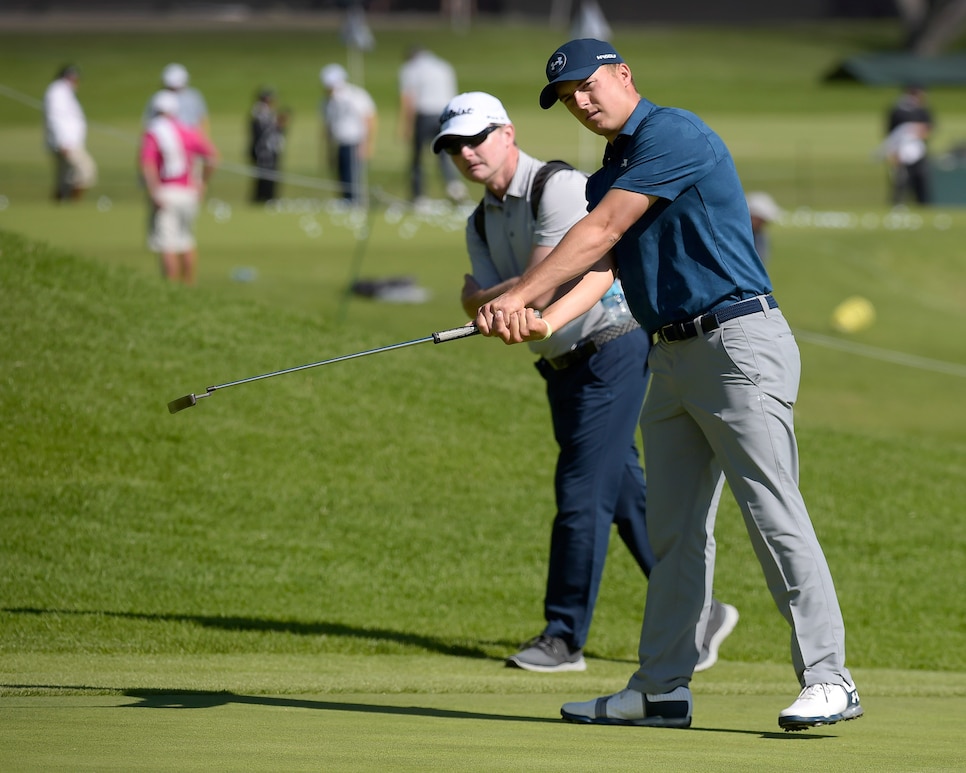 SOUTHPORT, England — Cameron McCormick politely excused himself from the gaggle of well-wishers trying to shake his hand beside the 18th green on Sunday at Royal Birkdale. You see his prized pupil, Jordan Spieth, was ushering him over to take his first picture with a certain iconic trophy, and well, you know, that's kind of a big thing. So big that McCormick pulled out his cellphone and turned on his Facetime app so that friends back in the United States could see him huddle with the new British Open champion for a couple of thrilling moments.
To claim the claret jug and his third career major title, Spieth had to hole a series of momentous putts on the back nine at Birkdale, a succession that will be replayed for years to come. It began with a six-footer for a clutch bogey save on nearly apocalyptic 13th. That was followed by a four-foot birdie on the 14th (after nearly holing his tee shot), a 40-foot eagle on the 15th, a 25-foot birdie on the 16th and a six-foot birdie on the 17th. In turn Spieth went from trailing by one stroke to winning by three.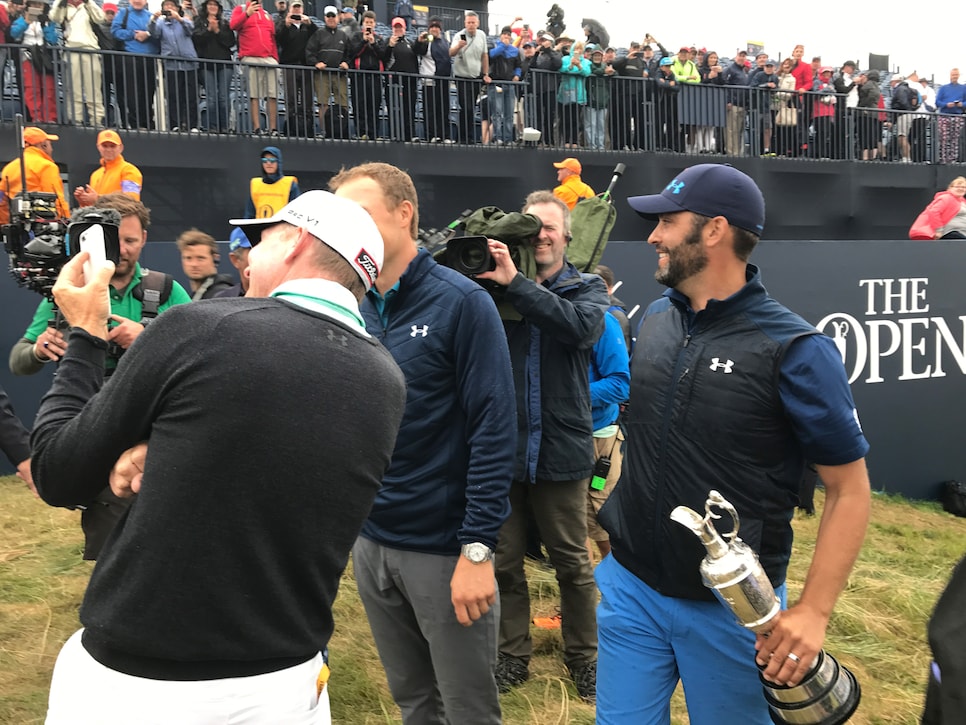 It's not news that when he's on, Spieth is world-class with his flat stick. It's just that he hasn't been on all that much in 2017. During a season in which his ball-striking has arguably improved to the best it has ever been in his young career (he ranks first on the PGA Tour in strokes gained/approach the green), Spieth's reliability on the greens has moved in the other direction. His strokes gained/putting ranking was just 36th, compared to second in 2016 and ninth in 2015. And while taking the title at the Travelers Championship three weeks ago, Spieth described it as his first PGA Tour win where he won inspite of his putter.
Enter McCormick. The humble Australian is loath to take credit for the success of any of his students—a group that includes Spieth, So Yeon Ryu, the No. 1 ranked women's golfer in the world, and newly minted U.S. Junior champ Noah Goodwin. But his work with Spieth in 2017 to rebuild his confidence can't be understated. When he takes his turn sipping from the jug in the next few days, he'll have earned the pour.
So what did McCormick do to bring the old Jordan back to life? McCormick insists it wasn't much beyond getting him to relax and remember the good old days.
"Familiarity with where he's set up, that's been the big thing, getting that back," McCormick said. "It's one thing to set your putter down and think it's in the right place, and it's another thing to look up with your eyes and know it's in the right place. Even this week there were some questions in his mind. Therefore, my role here was reassurance on the putting green and our practice sessions. Hey, don't worry about it. Everything is OK. Chill."
Of course, there was nothing chill about the disaster that appeared to be unfolding on the 13th hole. McCormick watched it all from the comfort of a hospitality stand near the clubhouse. Instead of panic, however, he saw the opportunity that the chaos was presenting to Spieth, knowing that there was plenty of golf still to play.
"The blessing was that what happened on 13 was such a shock, that it was a good system restart, reboot," McCormick said. "The 13th was such a kick in the pants that 14 was bound to be a good shot."
McCormick says this with the benefit of hindsight. But there's reason he was so certain that Spieth would not implode entirely. Most specifically, he knew how much Spieth loved Birkdale. "He told me on Monday that the course fit his eye right from the start," McCormick said. "He just loved it. And he and Michael did a fantastic job of breaking down the course, figuring out how to play it under different conditions and different winds. They were ready."
After watching the Birkdale performance—including the wobbly parts on Sunday—McCormick knows that Spieth's game is as sharp as it has ever been. But where does it stand in relation to his record-setting year of 2015, when he claimed his first two majors and earned player of the year honors?
McCormick says the barometer remains the Australian Open and the Hero World Challenge at the end of 2014, which produced dominant back-to-back victories that built to Spieth's Masters and U.S. Open triumphs the following year.
"That's the best it's ever been," McCormick said, "but it's pretty darn close right now."
And McCormick is no small part of that.