News
British Open 2017: Henrik Stenson has rental house burglarized, all his clothes stolen (UPDATED)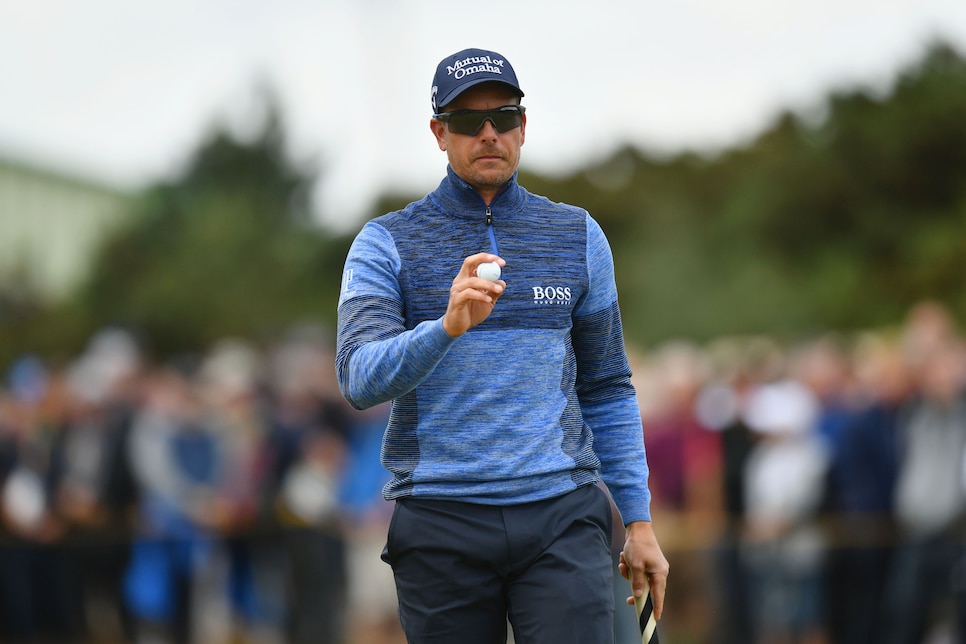 SOUTHPORT, England -- Henrik Stenson's return to the 146th British Open as defending champ took an odd turn on Thursday when he learned the rental house he's staying in this week was burglarized. Stenson had returned the claret jug he claimed at Royal Troon last year earlier in the week, but the 40-year-old said he had some "valuable personal items" taken, including his clothes. Fortunately, the Swede's family wasn't in the home at the time of the robbery.
Here's Stenson's statement:
"When I finished my round today (Thursday) I was informed that the house where I am staying had been burgled. It is obviously very special for me to be playing here in front of the fantastic Birkdale crowds as the defending Open Champion so I am going to try not to let this spoil the week in any way.
"I am extremely grateful that my family were not in the house at the time.
"As many of you know the Claret Jug was returned to The R&A on Monday but unfortunately, along with some valuable personal items, they have taken all of my clothing for the week."
A spokesperson for the R&A added:
"We were very sorry to hear about the burglary and have offered any assistance we can provide to Henrik and his family."
News of the incident was released at around the same time Stenson, who shot an opening 69, teed off on Friday at Royal Birkdale. Stay tuned for updates after Stenson finishes his second round.
UPDATE: Stenson shot 73 and is at two over heading into the weekend. After, he addressed the media.
"Of course it was not the afternoon, evening that we wanted yesterday, to get the news. I was still out here getting physio treatment," Stenson said. "And, yeah, it was kind of surreal and to find out that my suitcase and all my clothes were gone, that was a bit weird. And I still had some dirty laundry in another bag, so I managed to wash some of that up. Boss provided some other stuff. And yeah, we can keep on going, obviously. But it's not happy news, is it?"
Stenson said the burglary didn't affect his play and that they "didn't get the full jackpot." But he was upset about what he lost, and that he couldn't have done something to prevent it. He believes he was targeted and he says he'll be more cautious about giving hints to his whereabouts going forward.
"I was also happy that my family wasn't there, and maybe a little disappointed I wasn't," he said. "But what can you do? I think over time I've been quite lucky with those kind of situations. So I guess sooner or later, there's always a chance it might happen. And unfortunately it did. And it was this week."