New Balls
Bridgestone's Lady Precept—once the most talked-about ball in golf—is back with a new version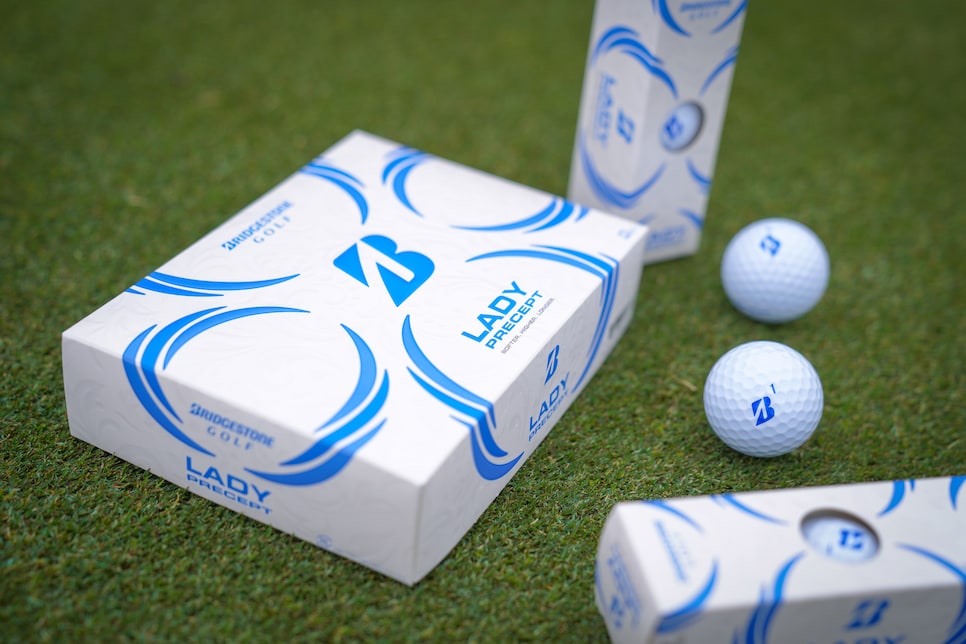 WHAT YOU NEED TO KNOW: With so many companies touting golf balls with soft cores, it's appropriate to pay homage to the ball that started that trend years ago—the Lady Precept. Known back then as the Precept MD Lady, the ball caught on as one of the game's must-have products in 2000-2001 as male golfers discovered the benefits of using the soft-core ball that produced a lower spin rate, creating more distance.
The latest iteration of the two-piece ball has Bridgestone giving the ball a bit of a makeover. Aimed at players with moderate or slower swing speeds, the Lady Precept boasts a softer, reformulated gradational core—where the core gets firmer the more it moves to the outside of center—that's designed for higher launch, an attribute that greatly assists slower swingers in gaining distance.
"A lot of brands have given up on a lady's golf ball design and simply re-labeled one of their distance models," said Elliot Mellow, golf ball marketing manager at Bridgestone Golf. "We actually design a ball that benefits this segment of players in a specific way. … The target audience for the Lady Precept is still the same, but the gradational core technology, design and overall performance has improved significantly over the years."
PRICE: Although the ball has been updated over the years, its price tag has remained intact at $20 a dozen. In addition to white, the Lady Precept is also available in Optic Pink. For help selecting which Bridgestone model is the right ball for you, the company provides its VFIT video consultation service via its website.
Find the right club for your game with our new Hot List interactive: