The Loop
Who's that girl? The Lady Precept returns... sort of
Introduced 13 years ago, the Lady Precept has long been the go-to ball for women and golfers with slower swing speeds. (Frank Lickliter II made news last week for playing the Precept Lady iQ at the Travelers Championship.) Beginning in July, the Precept Lady iQ (the successor to the Lady Precept) will fall under the Bridgestone label as the Bridgestone Golf Lady Precept. This shift is more than a name change, says Corey Consuegra, ball-fitting manager for Bridgestone Golf.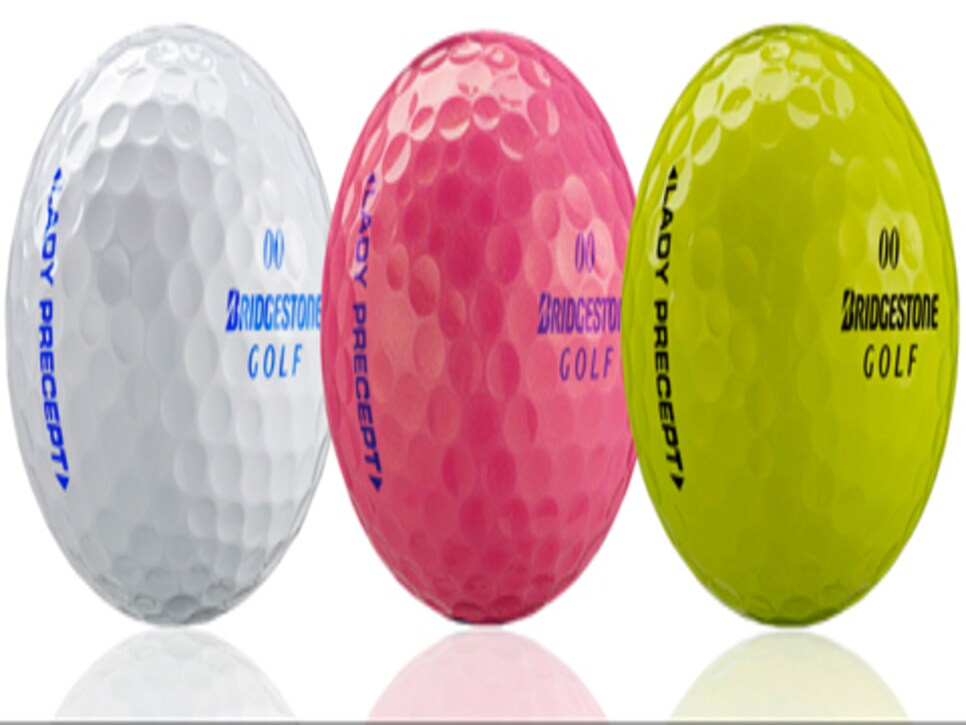 Hello ladies: Introducing the new Bridgestone Golf Lady Precept.
Using data from more than 14,000 ball-fittings, engineers decided to make the cover thinner and the core, which is soft in the center and firmer near the perimeter, slightly larger. "This combination of a thinner cover and larger core increases launch angle and minimizes spin," Consuegra says. "The average woman golfer swings less than 90 miles per hour, so higher launch and lower spin will help her hit the ball as far as possible."