Equipment
Bridgestone Extra Soft an answer for golf ball's biggest market segment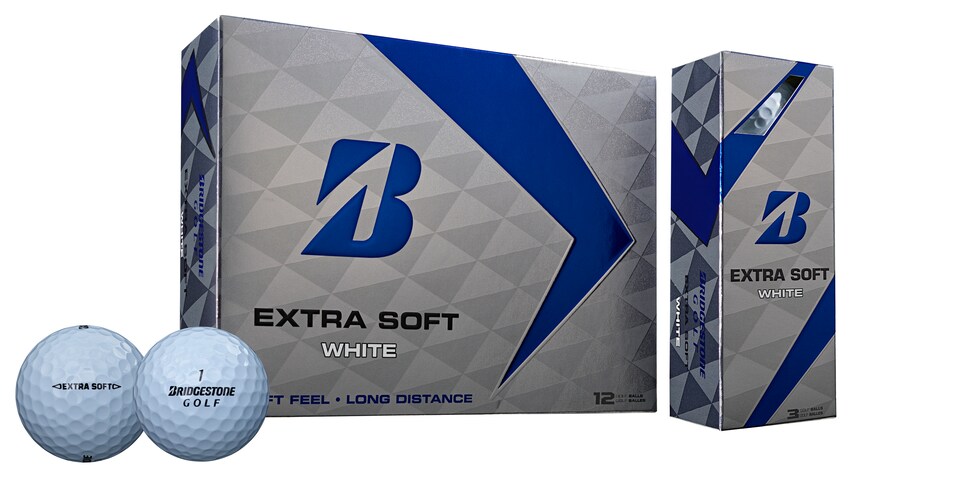 Bridgestone uses the new Extra Soft to satisfy the longer distance and softer feel needs of the largest price-point category in the game.
While there is more marketing attention and much clamor among the general buying public for the multilayer, urethane-covered balls played by tour players, the latest data from industry research firm Golf Datatech on ball sales shows sales are higher for balls like the Extra Soft selling in the $25 a dozen or less price point than those in the over $35 a dozen price point. Balls being sold at on- and off-course shops that retail for $25 or less per dozen outsell those "tour" balls selling for more than $35 a dozen by a margin of 45 to 42.5 percent.
Aimed at recreational players, the Extra Soft is a two-piece model that features a softer core that gets progressively firmer from center to the perimeter. That formulation helps produce ballspeed and lower spin to maximize distance. The softer core and ionomer cover create an overall softer-feeling ball.
The Extra Soft will be one of the balls featured on Bridgestone's B-Fit App, a ball selection tool that turns your iPhone's camera into a launch monitor. The app recommends a ball based on launch data, as well as player preferences. According to Bridgestone research, 78 percent of golfers are playing the wrong ball.
"After more than a decade of performing golf ball fittings for players of all skill levels, we've learned that golfers have different needs, preferences and budgets," says Bridgestone's Adam Rehberg. "With Extra Soft we've developed a ball that feels amazing, but doesn't sacrifice the distance or accuracy that is often seen as a drawback to playing a softer ball."
The Extra Soft, which is also offered in yellow and pink in addition to white, retails for $22 a dozen.