Money
Brian Harman's Open victory is a major moment for B. Draddy, the small apparel brand he endorses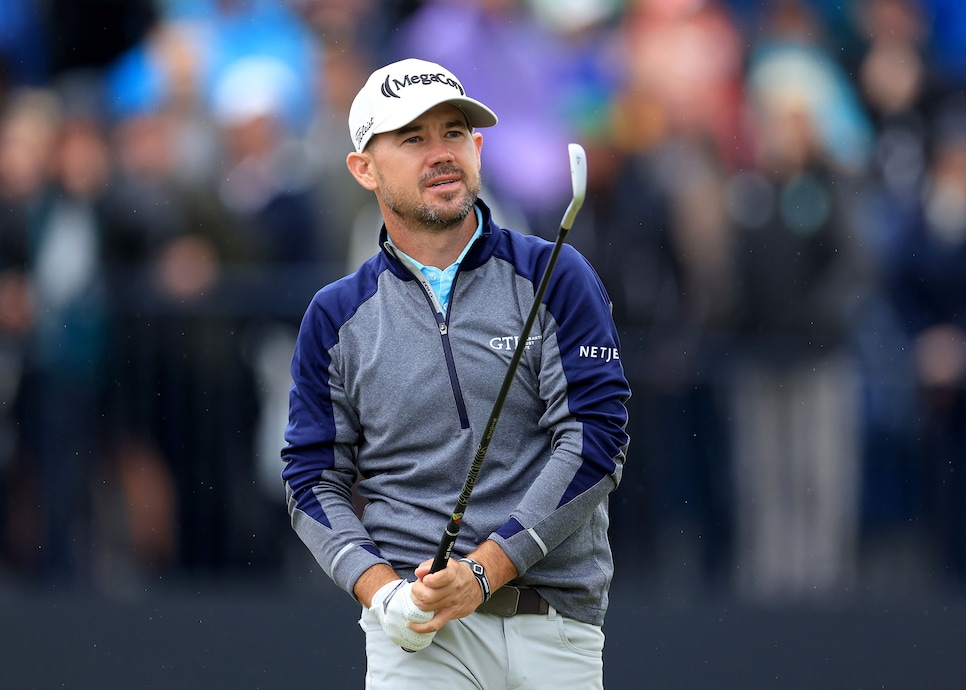 Brian Harman gave B. Draddy and Zero Restriction invaluable exposure during the Open.
David Cannon
For a relatively small golf-apparel brand like B. Draddy, finding a fit with a tour player is a combination of timing, prognostication, and luck. In an ideal case, the relationship starts before a player gets big—and prohibitively expensive.
That's the perfect description of what has happened with Brian Harman. The new Champion Golfer of the Year began with B. Draddy (and affiliated rainwear maker Zero Restriction) at the end of 2022, and it's hard to imagine a better return on a company's investment. Not only did Harman win one of the biggest events on the schedule—and the biggest championship of his life—he did it during a week when he needed to clean out the apparel catalog from quarter zips to vests to rainwear thanks to the changing conditions.
"It's incredible to see," says Billy Draddy, who started the brand 10 years ago. "It's just a nice way for people to see our product performing on a day like today, in really tough weather. Even to see some of the other players out there we don't pay choosing to wear our stuff, for me personally, that's very satisfying to see that when things matter, they're turning to us."
Harman and Draddy found each other after Harman's previous apparel deal expired, and he reached out because he enjoyed wearing the clothes. "We've always looked for players that fell in love with the product, and then we would try to work something out for them," says Draddy, who also has deals with Patrick Cantlay and Zac Blair. "I want it to be a relationship of attraction. I never liked the idea of somebody, when they're on a day off, not wearing our product. We want our players to wear things they're comfortable in, and we want them to be comfortable when they're going for that greatest moment."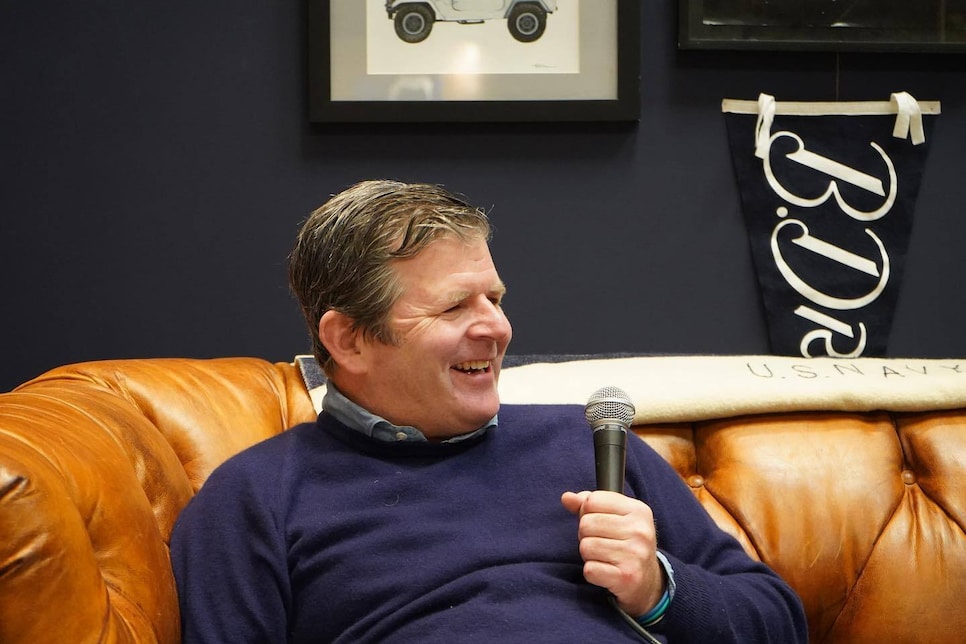 Billy Draddy is the lead designer for both B. Draddy golfwear and Zero Restriction rainwear.
For Draddy, the only comparable experience for his company was when team captain Tiger Woods picked Zero Restriction rainwear for the 2020 President's Cup. "When that happened, we got a huge lift," Draddy says. "We were going to see the club professionals, showing them the assets and reminding them that Tiger picked Zero Restriction when he could have selected anything. That was a turning point for the brand, where we knew we had our feet firmly entrenched, and we haven't looked back."
After a good three days as the focus of the international broadcast and coming months of the increased media exposure that comes with being a major winner, Harman will surely be influencing more purchasing decisions ahead of the 2024 season. "It's uncharted territory for us," Draddy says. "I can't wait to see what happens."