News
Brian Harman wrests Travelers Championship lead from more familiar names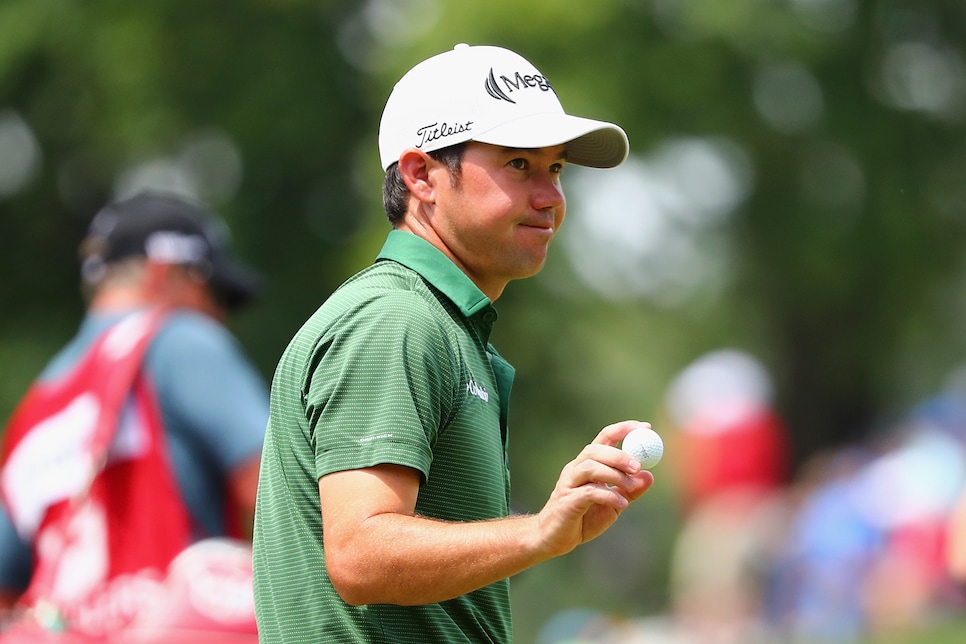 Brian Harman, at 5-feet-7, ordinarily would require a footstool to stand above the gilded Travelers Championship field, but rounds of 64-66 will do it, too.
Harman's 36-hole score of 130 has given him a one-stroke lead over Zach Johnson, Australian Matt Jones and Russell Henley halfway through the Travelers at the TPC River Highlands in Cromwell, Conn.
"The putter has been really good so far," Harman said. "But I've been in position a lot. I've had a lot of good looks at it. I'm just able to put a little pressure on the course right now, which is nice."
A few of those who were expected to do likewise were less successful, including first-round co-leader Jordan Spieth and Rory McIlroy.
Spieth, the defending champion, followed his opening 63 with a three-over par 73 that included a triple-bogey eight at the par-5 13th hole (his fourth hole of the day).
"It's just golf," he said. "It's kind of like yesterday, I got three or four shots extra out of the round, and today, I lost three or four based on how I felt.
"So I still feel like I actually made progress from yesterday to today where I wanted to, which was throughout the swing. It just kind of was a different feel, so it's not quite engrained yet, but it should be a really good weekend."
For the first time in the six rounds Spieth has played in the Travelers Championship in his career, he is not the leader or co-leader. He trails Harman by six shots.
Johnson, who shared the first round lead with Spieth,, had an early birdie followed by 13 straight pars and a closing birdie for a round of two-under 68.
McIlroy struggled following an opening 64, posting a one-under 69 and trails Harman by three.
"Yeah, I felt like I left a few out there," he said. "I didn't hit the ball as good as I did yesterday. Still hit it OK. I felt like I had a lot of good putts that just didn't go in. Just one of those days when they were sliding by the edges. It was frustrating today on the greens, but again I felt like a hit good putts. I just have to stay patient with it."
Bubba Watson, who has won the Travelers twice, had one of the two rounds of seven-under 63 (the other was Lanto Griffin), vaulting him into a tie for eighth.
But they're all looking up at Harman, who is in pursuit of his third PGA Tour victory. But he does not intend to get ahead of himself.
"I won't start paying attention until Sunday," he said.
Harman, 31, is in the midst of his most consistent season, having made the cut now in 16 of 18 events, while posting seven top-10 finishes, tying him for second on the PGA Tour behind Dustin Johnson's eight.