Instruction
British Open 2023: 2 mind-bending stats from Brian Harman's Hoylake win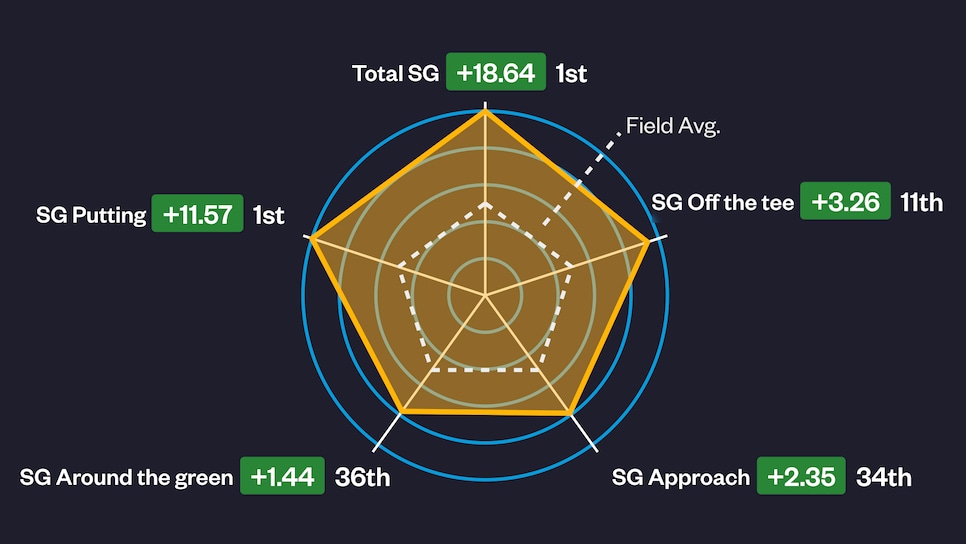 HOYLAKE, England — Brian Harman isn't the Open Championship winner most golf fans would've expected, but he's the deserved one.
His one-under final-round 70 in the pouring rain capped what can only be described as a dominating performance. He became just the third American in the last forty years to win a major by more than six shots. Yet Harman did not manhandle this course with brute strength, or booming drives. Rather, he plodded his way around carefully, methodically, and masterfully. It's why the tale of Harman's tournament can be best told through three statistics:
Royal Liverpool Golf Club is littered with bunkers. They tormented players all week, especially during the first round, when the R&A had flattened the sand prompting a series of terrible lies (and subsequent change from the R&A). Harman didn't have that problem: He didn't find his first bunker until his second round on Friday, and his next one wasn't until the 72nd hole, when the championship was already decided.
"There's a million different ways to play this place, but you've got to keep it in play," he says. "To avoid bunkers, you've got to hit your driver well. You've got to hit your irons well. There's no faking around this place. This is a real golf course."
Harman finished first in strokes gained/putting this week, gaining an incredible 11.57 strokes with his putter. This was courtesy of his mind-bending ability from short range: Harman dropped 45 of 45 putts from five feet and in, and 14 of 15 putts from between five and 10 feet. That helped him to zero three putts on the week overall, and nothing worse than a bogey all week.
"I have the mentality that I expect to make putts," Harman says of his putting. "Putting has always been a key for me."