News
This Korn Ferry Tour ironman just pulled off a stats-defying win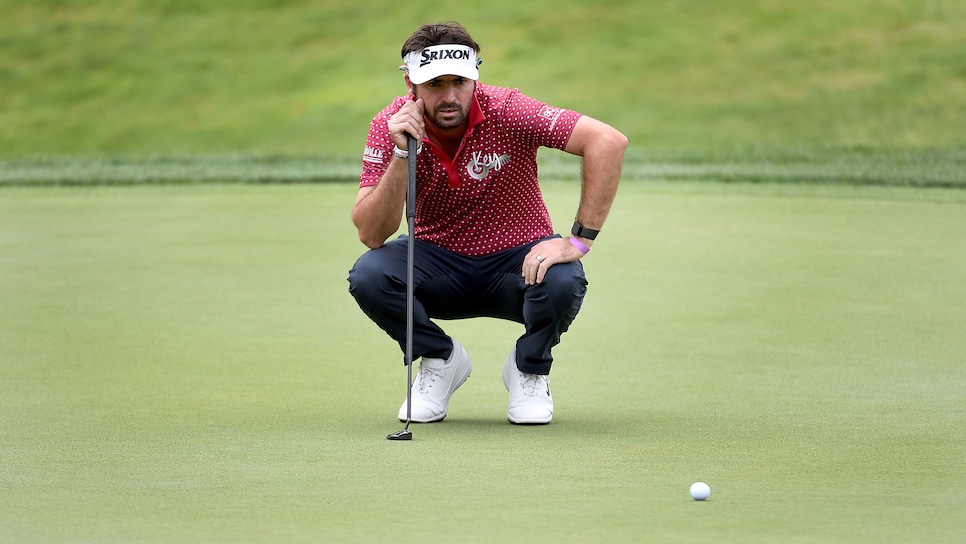 Brett Drewitt has played in all 19 Korn Ferry Tour events this season, but made just six cuts until winning his first title this week at the Lincoln Land Championship.
Steve Dykes
Sometimes it's your week, as Brett Drewitt came to appreciate on Sunday at the Lincoln Land Championship in Springfield, Ill. After making five birdies and two bogeys on the day, clutch pars on the final two holes at Panther Creek Golf Club—the two toughest in the final round—gave the 29-year-old Australian a one-stroke victory over a trip of players.
En route to his first career Korn Ferry Tour win, Drewitt found everything going right. He was second for the week in greens in regulation, hitting 64 of 72. And he needed just 107 putts to post his 19-under 265 total, including 25 on Sunday when he closed with a three-under 68.
Perhaps that makes up for the fact that for much of 2020, everything seemed to be going wrong. Drewitt is one of six players to have competed in all 19 KFT events contested in a season interrupted for three months by the COVID-19 pandemic. Yet Drewitt had made just six cuts entering the week, putting himself 73rd on the KFT points list with only two top 10s to show for himself. The win moved him to 18th.
"It's been a hard road over the last couple of years," said Drewitt, ranked 850th in the world to start the week. "This year has been a roller coaster. … I just trusted that I still had it, even if it might not show in my stats. And then the putts started dropping and that's just the way it goes."
Drewitt's victory proved a bit more meaningful when you come to appreciate the holiday calendar in Australia. Down under, the first Sunday of September is Father's Day. Drewitt says he thought about the significance of a possible win, given he's the proud dad of 18-month-old Brady.
"I was talking to my parents last night, and I was kind of thinking about how cool it would be to win on Father's Day," Drewitt said. "I didn't say anything to my parents because lately my words have been coming back to bite me, but it's a surreal feeling."