The Loop
A former belly putter has the longest current streak without a three-putt on the PGA Tour
This week in "Reasons why the anchoring ban shouldn't cause pro golfers to give up their day jobs just yet" focuses on Brendan Steele. The 31-year-old former belly putter only ranks 112th in strokes gained/putting so far in the 2014-15 season, but he's a solid 30th in the FedEx Cup standings and he hasn't missed a cut in seven starts.
It also helps that he hasn't three-putted yet this year. No, really.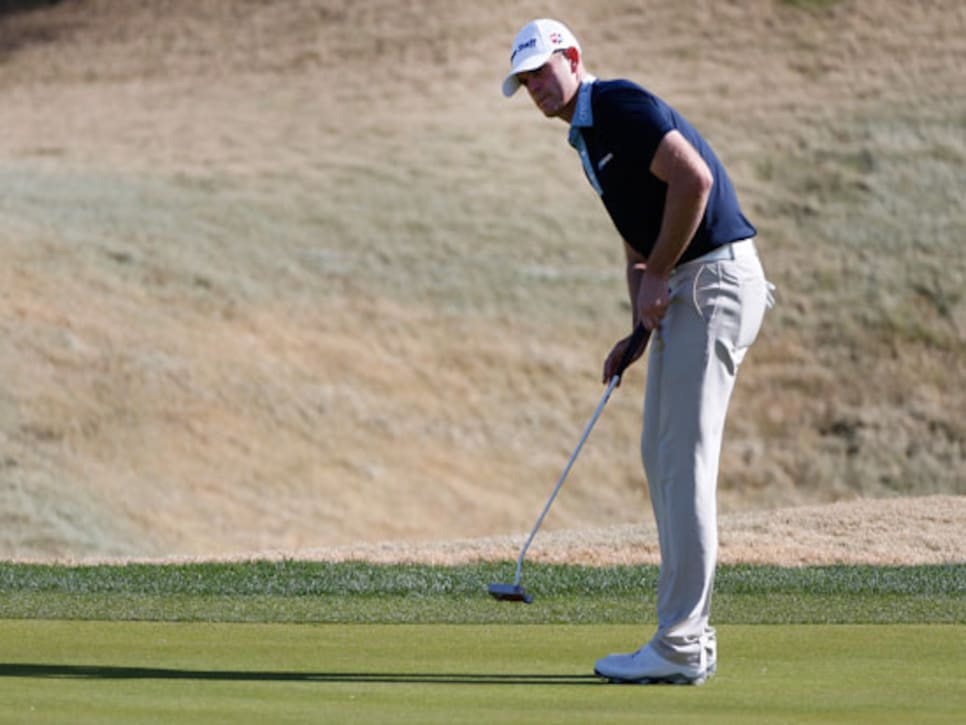 Steele currently holds the longest streak without a three-putt on the PGA Tour at 243 holes. It's a streak that goes back to the OHL Classic at Mayakoba in November. And despite his below average strokes gained/putting, Steele ranks a solid 27th from four to eight feet (76 percent) and is a perfect 223 out of 223 on putts from inside of three feet.
Not bad for someone who switched to a "regular" stroke less than eight months ago to get a jump on the anchoring ban, which goes into effect in 2016. Well, regular if you don't count using a funky claw grip against him.