The Loop
Branden Grace wins RBC Heritage, his first PGA Tour victory
The RBC Heritage might occupy the Masters hangover date on the PGA Tour schedule, but its quirky and demanding Harbour Town Golf Links is a test for which one better come prepared.
Its testament is a dazzling list of winners that does not include many from the fluke category. Arnold Palmer won the first one, in 1969, and Jack Nicklaus, Johnny Miller, Hale Irwin, Tom Watson, Nick Faldo and Greg Norman are among those to have worn the winner's tartan jacket.
So it was on Sunday that the RBC Heritage delivered another reputable winner, South African Branden Grace, whose victory was his first on the PGA Tour, but won't be his last.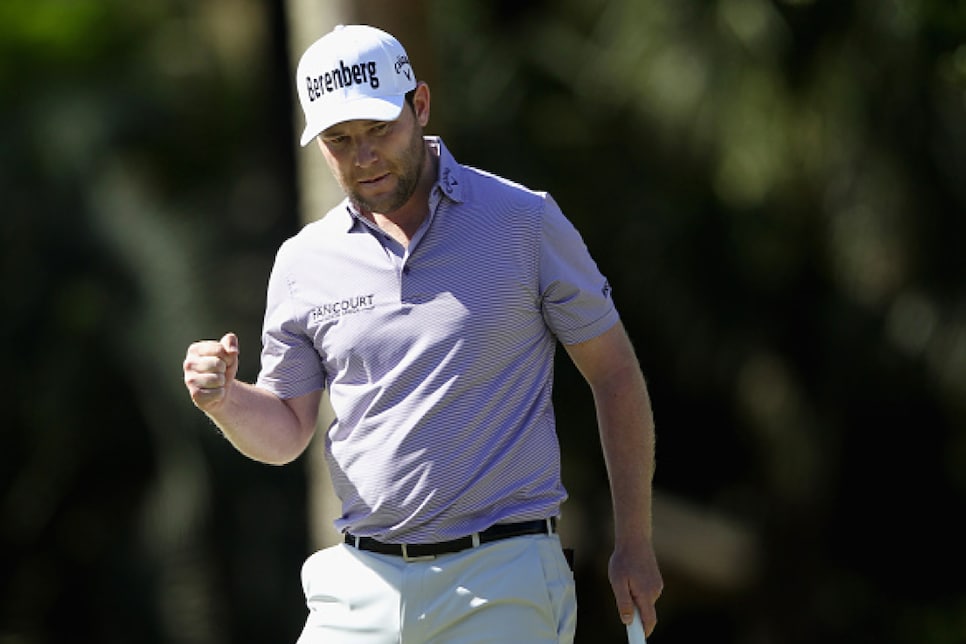 "This was the next hurdle, to try to get a win under the belt on the PGA Tour," he said. "And now that I have that I can put my sights on other things. Now I know that I can win out here, so now it's time to push for those majors and I'm excited to head into the U.S. Open."
For the uninitiated, bringing up majors for a first-time PGA Tour winner might seem overly brash. But it was majors at which Grace largely made his introduction to the U.S. market last summer.
Grace was in contention in the U.S. Open at Chambers Bay late in the round on Sunday before a double-bogey at the 16th hole proved to be the two strokes that separated him from winner Jordan Spieth. Grace tied for fourth at Chambers Bay and two months later, at the PGA Championship at Whistling Straits, he finished third.
On the international stage, Grace had already established his bona fides. He has been as high as 10th on the World Ranking (this victory will jump him from 14th to 11th). He won the Qatar Masters in January, his seventh European Tour victory, and he also has four Sunshine Tour victories in his native South Africa.
He, too, was in contention at the Heritage a year ago, when he tied for seventh.
"This put me on the map a little bit last year," Grace said. "Finished in the top 10 and gave me that little push and drive to finish things up in the future. And I was really anxious to get back to this place. I have fond memories."
Harbour Town is only 6,973 yards, short by tour standards and belying its difficulty quotient derived from tight and bending fairways and small greens. Grace won with a score of nine-under par, a figure more likely to be found in a major. He equaled the best round of the day on Sunday, a five-under par 66, and beat Luke Donald and Russell Knox by two.
"This is one of those weeks when nobody runs away with it," Grace said. "You know it's tough and you have to grind it out and take the chances when they come your way. I was fortunate enough that I stayed patient and took opportunities when they came my way."