The Loop
Breaking down the changing of the guard on the PGA Tour
GolfDigest.com regularly highlights golf books we find of interest to readers. This week's book is: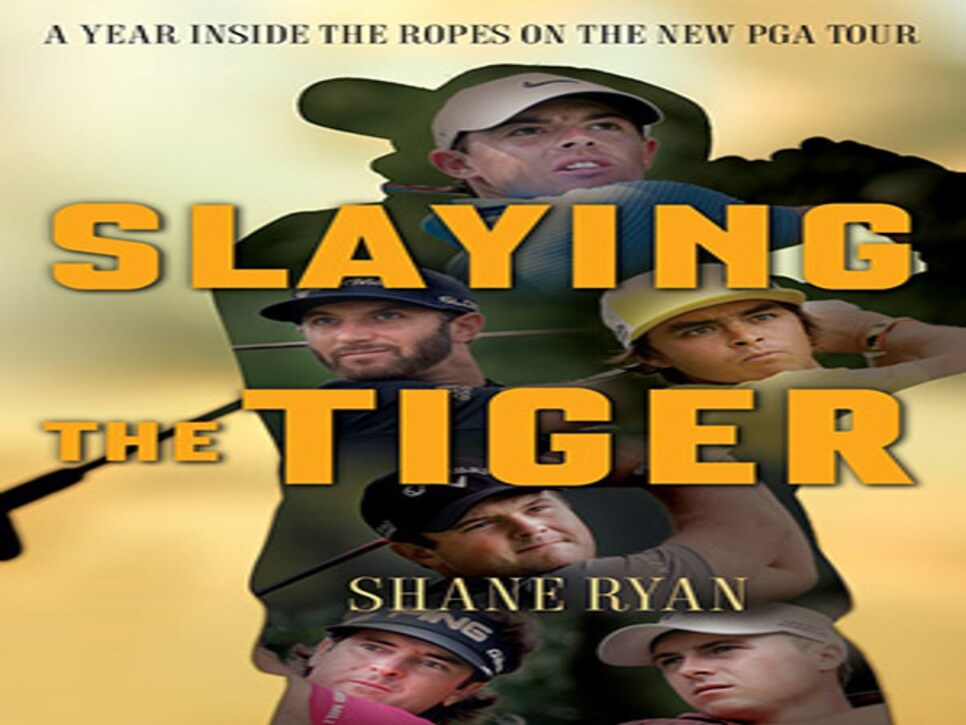 By Shane Ryan, Ballantine Books, $29, hardback, 414 pages
Every era of golf has a beginning and an end, but it's the transition from one ending to the next beginning that is the focus of one of the year's most ambitious golf books.
Only time will reveal if the Woods Era has officially closed (along with supporting player Phil Mickelson) and if the McIlroy (or Spieth or . . .) Era has been under way for awhile, but we are definitely transitioning to a younger set of players who are winning tournaments -- including majors -- and are occupying the World Top 10.
Versatile sports writer Ryan used the 2014 season to make the case that veterans of Woods' generation are being replaced -- or slain -- by a youth posse. As Ryan chronicles the 2014 season from its start in late 2013 to an epilogue that touches on Jordan Spieth's Masters victory in April, he gives insight into the minds, mannerisms and moods of the young brood chasing out Woods & Company, primarily Rory McIlroy, Dustin Johnson, Bubba Watson, Spieth, Jason Day, Patrick Reed, Rickie Fowler and Keegan Bradley.
[Related: Catch up on other Golf Digest book reviews
](http://www.golfdigest.com/blogs/the-loop/books/)
What does this group portend? How would these players lead elite competitive golf? Some elements of these players' games, personalities and backgrounds can frighten and alarm, but others promise hope. None of this new generation feels the caliber of a Palmer with his charisma, but some seem like they could be dominant. But the verdict is out on to what degree.
Ryan also dives into how Woods himself caused his demise: Woods' dominance was so complete it suffocated chances for others to challenge him, but it also inspired this young group of players, Tiger's Children, Ryan calls them. But Ryan also puts Woods' struggles on his age, injuries and personal scandal.
Writing from an observational point of view, Ryan mixes in what he's seen with what he's heard, and draws conclusions about what makes these young players tick and, ultimately, excel. At the least, the book is a timely study of the present state of the professional game. But what it feels like is a portfolio of the likely candidates to have "Era" attached to their name for the next 10 to 15 years.