The Loop
Brazilian Beverage Cart Girl: Marina Machado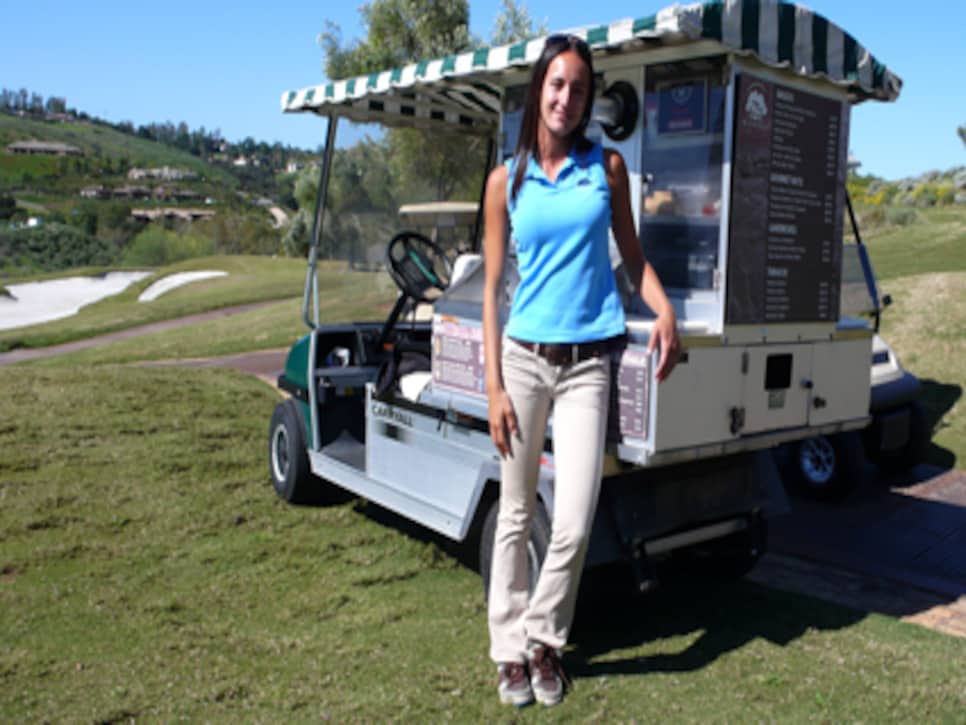 Beverage Cart Girl: Marina Machado
Hometown: Florianopolis, Brazil
Age: 28 (on March 15, so a "Happy Birthday" is in order).
Short story: Machado says she came to the United States six years ago because she wanted to be a nurse. She's currently enrolled in nursing school at San Diego State. "This is a great job to have while I'm in school," says Machado. "I've had trouble getting classes, there are waiting lists, but I will get through it eventually."
__Golf?__I'm a beginner. This course is really hard for me.
Do you play any other sports? I've been surfing all of my life. I also do triathlons. I'm very active.
Do you see any celebrities out here at Maderas? LaDanian Tomlinson is a member. David Justice is here all the time. He's a very good tipper.
What's a good tip after an order of a round of drinks? $20.
What's the most you've made in a day? I made $1,000 one day. It was a corporate tournament.
What's your favorite restaurant in the area? Robbie's Roadhouse Grille in Leucadia. It's an American steak house and they're known for their burgers.
Status? I've been married for five years. My husband and I surf together all the time.