News
Brandt Snedeker withdraws from Northern Trust with injury (Update)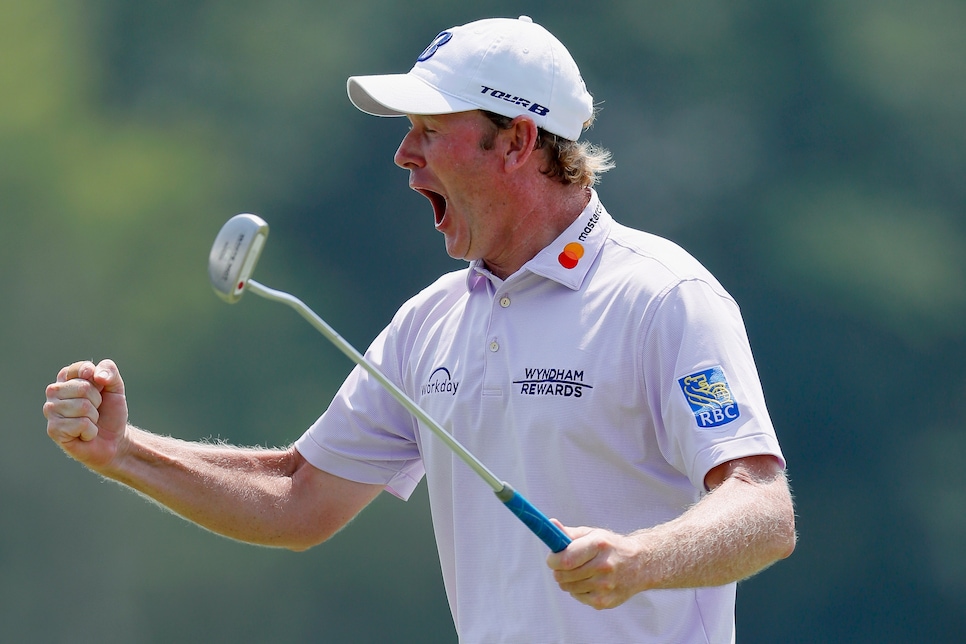 PARAMUS, N.J.—A week after shooting a 59 and winning the Wyndham Championship, Brandt Snedeker has pulled out of the Northern Trust.
The PGA Tour initially announced a chest issue as the reason for Snedeker's WD. However, the PGA Tour Communications Department later clarified Snedeker was dealing with back spasms.
"I thought I'd be okay to play today after hitting some balls this morning, but after consulting with the training staff, we feel it is best to err on the side of caution," Snedeker said.
The 37-year-old was sidelined for parts of 2017 after suffering a rare (for golfers) sternum joint injury, one that impacted his game this season in return.
"This was an injury that I probably talked to 15 doctors over the course of these last 12 weeks or 14 weeks, and not one of them had ever really seen it in a golfer before," Snedeker said last year at the RSM Classic. "They'd never really run into this kind of injury without a blunt force trauma to cause it. So the uncertainty of how to fix it, the uncertainty of can it be fixed without surgery, will it go away, will it not? It's just tough when you don't have any real idea of how you're going to fix it.
"It gets to a point where it gets so inflamed and so sore, my sternum was moving independently of each other. So it literally felt like my sternum was cracked or broken. Couldn't breathe. Couldn't do anything if I went and practiced for an hour. But if I go hit a ball and wait 10 minutes, I was OK. But if I practiced or did anything like that, it would just really get to a point where it hurt to breathe, hurt to move, hurt to do anything."
The issue reemerges at a critical time for Snedeker, who was hoping his win in Greensboro, coupled with a strong push in the FedEx Cup Playoffs, would lead to a Ryder Cup bid.
"I think I'm a great teammate, I do a lot of stuff that's really important for match play," Snedeker told Golf Digest on Wednesday at Ridgewood. "I'm a very positive guy, easy to pair with, good short game. So I can help out in those atmospheres, and more importantly I just want to be a part of the guys. It's fun when you're on those teams being a part of it and enjoying that time together as a team. It's something we always cherish and can't get enough of."
Snedeker started the week 30th in the FedEx Cup standings, giving him plenty of cushion into next week's event at TPC Boston and the following event at Aronimink. He said he hopes to play in next week's Dell Technologies Championship.