News
Brandt Snedeker WDs from Indonesian Masters, ending (for now) his bid for Augusta invite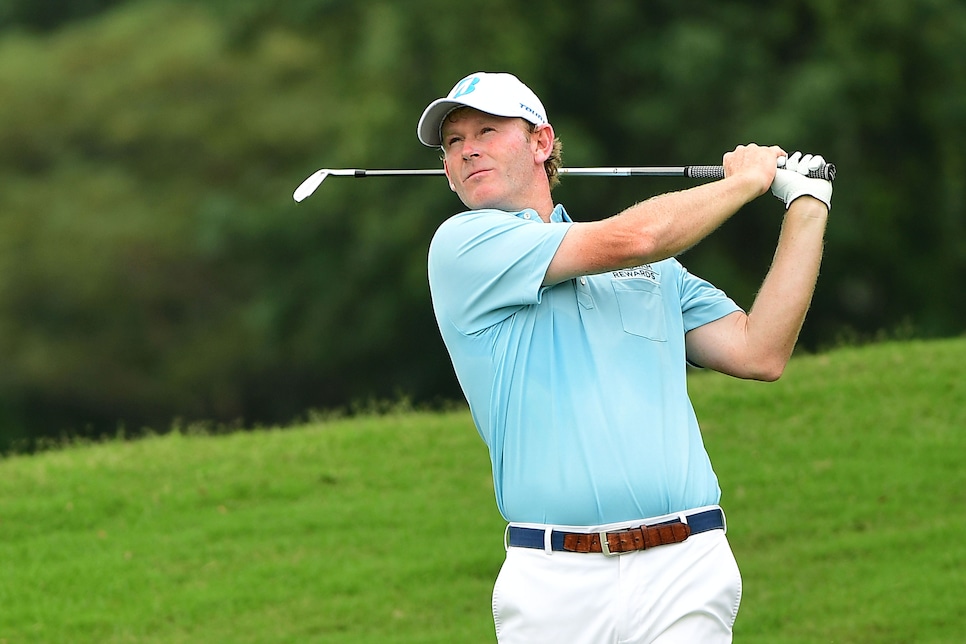 Brandt Snedeker's trip halfway around the world to the Indonesian Open in hope of securing a spot in next April's Masters came to a disappointing end on Friday. The 36-year-old PGA Tour veteran, trying to creep back into the top 50 on the World Ranking, withdrew midway through the second round of the Asian Tour event at Royale Jakarta Golf Club.
According to Sky Sports commentator Richard Kaufman, there covering the tournament, Snedeker stopped playing after 11 holes on Friday after suffering from heat exhaustion. After shooting a 72 in the first round, Snedeker was hovering around the cut line at two under par when he walked off.
Kaufman expanded on Twitter, saying that Snedeker was receiving treatment for dehydration.
Snedeker started the event, the last tournament of 2017 in which players can earn World Ranking points, ranked 51st, having fallen out of the top 50 for the first time since winning the 2015 AT&T Pebble Beach Pro-Am the previous week. He was one of a handful of players around the No. 50 mark who decided to compete in the event in hopes of securing an invitation into the Masters that's given to all players in the top 50 year's end.
At the start of 2017, Snedeker was ranked 26th. He was 32nd on the list in the summer when he suffered a sternum injury that sidelined him for five months. Upon returning to play at the RSM Classic in November, he had fallen to 47th on the ranking and continued to drop over the course of the past few weeks.
Early in the week, Snedeker sounded as if he was looking forward to his adventure. He participated in the pre-tournament publicity photos with Justin Rose and other top players in the event.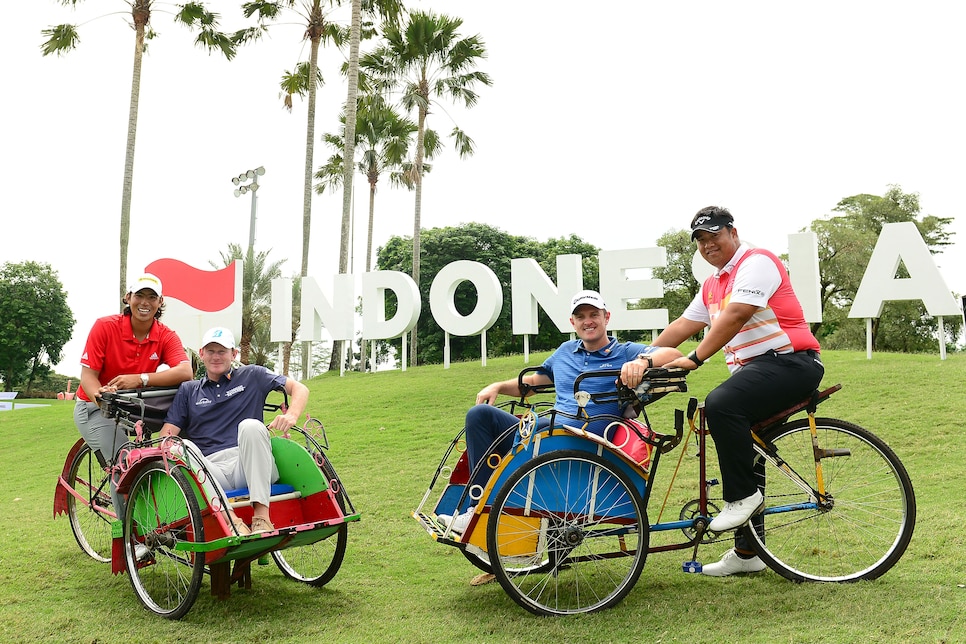 The eight-time PGA Tour winner can still qualify to play in Augusta over the course of the next few months by winning a PGA Tour event or being in the top 50 the week prior to the Masters.
The second round of play was called due to darkness with Justin Rose leading a 14 under. Rose was one of 36 players still needing to finish the second round.
Twelve other players beside Snedeker were listed on the tournament's official leader board as having started the second round but failed to hand in a score.