The Loop
Brandt Snedeker offers Vandy football coach free lessons for life (but only if he stays)
For James Franklin, the plot thickens.
Vanderbilt University's highly-rated head football coach is the believed front-runner to land the Penn State job after guiding his team to consecutive 9-4 seasons, including back-to-back bowl wins. Franklin, who's already making $3 million per year, is also in contention for the Washington Redskins' head coaching job.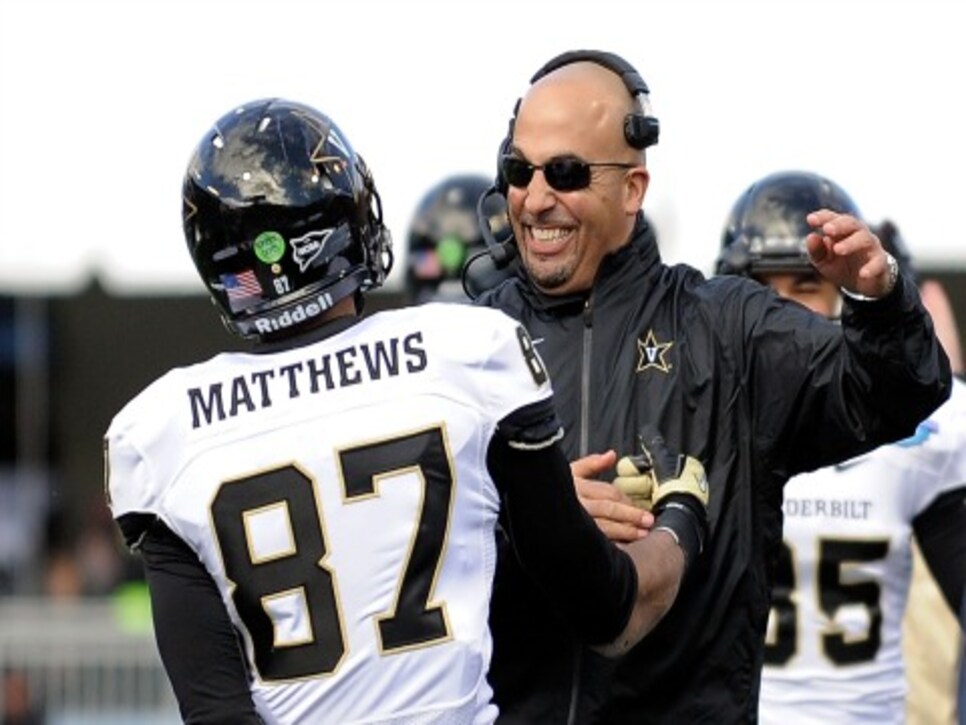 Free lessons for life from one of the game's best players? That really might be impossible to turn down.