News
Brandon Wu wins Korn Ferry Tour Championship, earns homecoming start in the U.S. Open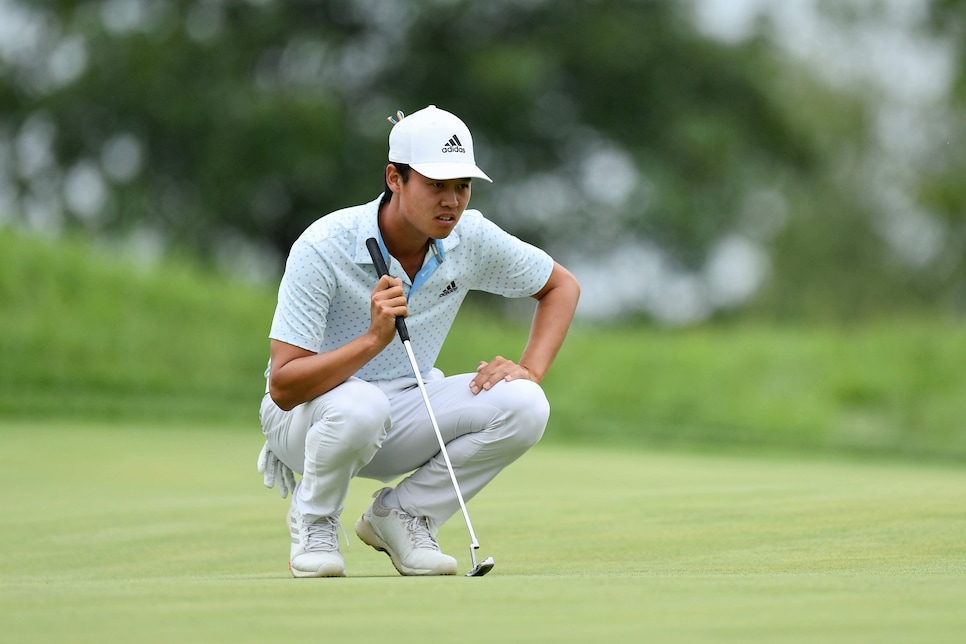 The game isn't scripted, obviously, though on rare occasions it allows a story to unfold as though it had been worked out in advance. Sunday on the Korn Ferry Tour was one of those days, tying together a victory, a U.S. Open and a homecoming.
Brandon Wu, 23, shot a final-round seven-under-par 65 at Victoria National G.C. in Newburgh, Ind., to win the Korn Ferry Tour Championship by one.
It allowed him to finish first in points in a three-tournament competition from which the top five earned invitations into the U.S. Open at Winged Foot in Mamaroneck, N.Y., in two weeks.
No doubt it is special for all five, including Stephan Jaeger, Curtis Luck, Dan McCarthy and Greyson Sigg. But for Wu, it is a different category of special.
Wu is a native of Scarsdale, N.Y., which isn't precisely a par-5 from Winged Foot, but close enough. His home course, Scarsdale GC is about five miles away.
"The U.S. Open is so special for me," Wu said. "I got to play last year, my first one, which was awesome. Then this year, going back to Winged Foot, I grew up five minutes from Winged Foot, so it's going to be super nice going back home and playing in my hometown U.S. Open."
His winning on Sunday only generously would have been in the category of possibility at the outset of play. He began the final round trailing by five and was 134th on tour in final-round scoring average at 72.25.
Yet he played a bogey-free round that included birdies at 14 and 15 to overtake the leader, Sigg, who double-bogeyed the 14th playing behind him. Sigg would finish second by a stroke, after narrowly missing a tying 12-foot birdie attempt at the 18th hole.
"I just tried to go out and minimize my mistakes," Wu said. "I made a couple bogeys earlier in the week. Today I was trying to hit every fairway and hit every green. I think I only ended up missing two greens. I stayed patient.
"At 16, I felt I was playing pretty well, but I didn't know what everyone else was doing. There are no scoreboards out there, but I thought I might be in the mix. So I was just trying to keep the pedal down."
Wu, incidentally, also finished fifth in on the Korn Ferry Tour points list. The top 10 finishers in points earn PGA Tour starts in 2020-'21 in alternate field events.
"I've been able to come a long way for sure this year," Wu said.