News
Brandel Chamblee shoots 77 on Day 1 of Senior Open at St. Andrews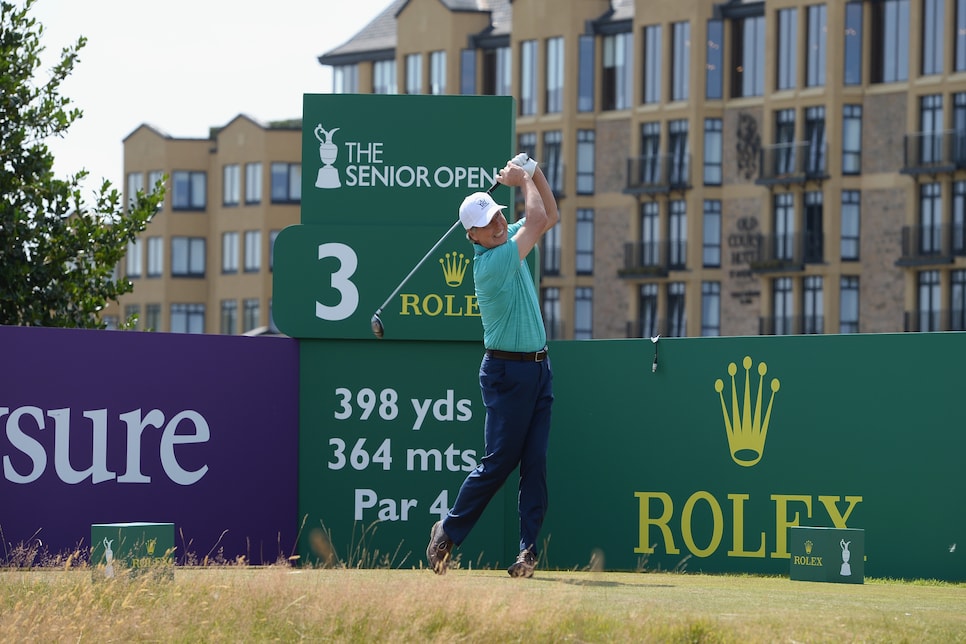 Give Brandel Chamblee credit. Casual observers would have no idea the man was making his Champions debut, and first tour-sanctioned event in a decade, during his first nine at the Old Course on Thursday. The Golf Channel analyst toured St. Andrews in 37 strokes, carding a birdie at the par-four seventh. Though he wasn't in contention, he was competitive, astonishing considering most weekend warriors log more rounds than Chamblee.
Unfortunately for the 56-year-old, he looked a little out of his element on the inward nine. Chamblee made five bogeys in a six-hole stretch, and though a birdie on the 18th alleviated some of the pain, the final damage was a five-over 77. A number that's 12 shots back of leaders Thaworn Wiratchant and Kirk Triplett, and better than just 11 players in the Open field.
"I wasn't hitting it very good," Chamblee said. "I don't think I hit two or three shots today that were actually anything like I envisioned.
"It was a struggle. I didn't hit it very good, and I kept leaving myself 100-foot putts. It's a little bit hard to get back in the rhythm of tournament golf. It felt like old times, but my game wasn't there and I was trying not to be frustrated all day."
Of course, that he is playing at all is commendable. On Monday Chamblee, who was on assignment last week for NBC Sports/Golf Channel's coverage of the Open Championship at Carnoustie, qualified for the Senior Open Championship with a two-under 69 at Scotscraig in Tayport, Scotland. He earned medalist honors despite little practice in the qualifier's lead-up.
Chamblee, who won once on the PGA Tour in his career, walked away from professional golf in 2003, talked with Golf Digest this spring about his desire to return inside the ropes, saying the Senior Open at the Old Course "was too strong a lure to ignore."