Brandel Chamblee says Rory McIlroy 'needs more [right hand in putting stroke]. Much more'
Stories of interest you might have missed…
Golf Channel's Brandel Chamblee, as we know, is opinionated, but whatever opinion he is offering has been carefully thought out beforehand. In this story he offers up a wish list of one change he could give to many of today's best players. "To Rory McIlroy: I would have him practice putting with just his right hand, a la Tiger Woods in his prime. Rory talks about wanting less right hand in his stroke; I would argue he needs more. Much more," he writes, this one example.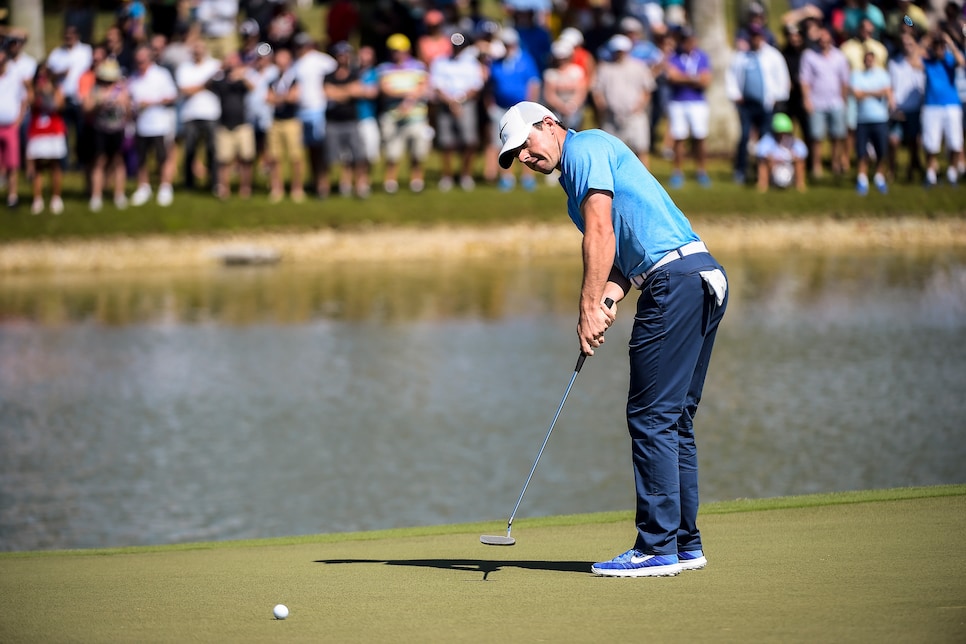 "[Jamie] Lovemark went to USC and won the NCAA individual title as a freshman in 2007. He was the biggest name on that year's U.S. Walker Cup team that included Rickie Fowler and Dustin Johnson….So why isn't the name 'Lovemark' famous by now?" Orlando Sentinel columnist David Whitley asks. Injury was part of it. So is this: "It's golf, man," Lovemark said. "It's a tough sport."
You are using an unsupported version of Internet Explorer. Please upgrade to Internet Explorer 11 or use a different web browser.