The Loop
Bored at work? Design your next pair of golf spikes on Nike.com
If you've got some down time at your desk and you've already worked through your normal workday websites, might I suggest trying your hand at golf shoe design? It will surely stimulate some creativity and you might net yourself a new pair of Nikes.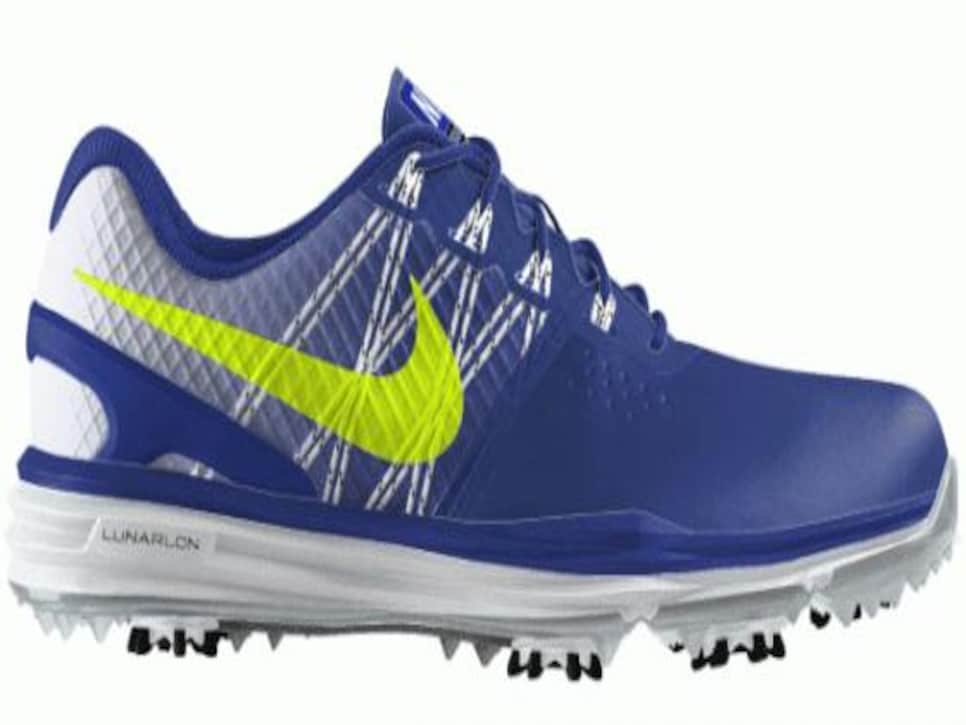 The Lunar Control 3, developed with insights from World No. 1 Rory McIlory, was released January 1 and became available on the ID catalog later that month. I think the Lunar 3 has one of the best looks in Nike's line of golf spikes and thus makes for a great foundation on which to start your own pair . For those of you who have never made a set of Nike IDs before the interface is pretty easy to use and it feels like they add different details and accents with each new launch.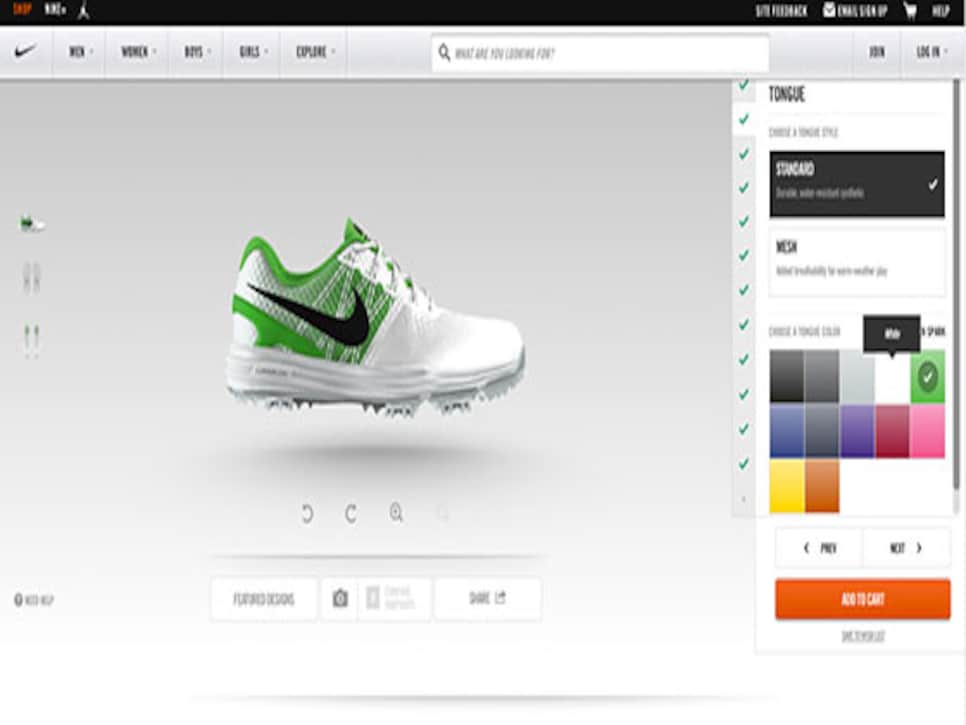 You can see 360 degree renderings of your work as well as share photos of your masterpieces with your friends. Be careful, it's surprisingly easy to blow some serious minutes coordinating vamps, fly-wires, tongues, shoe laces, etc., with the multiple color and pattern permutations available on the site. Golf Digest assumes no responsibility for missed deadlines.
The sneaks top out at around $210 bucks -- about $40 more than the standard Lunar 3 color ways -- and they're not returnable so make sure you know your size. I'll be honest, I've never actually bought any of the shoes I've designed and that's probably because they end up looking like this . . .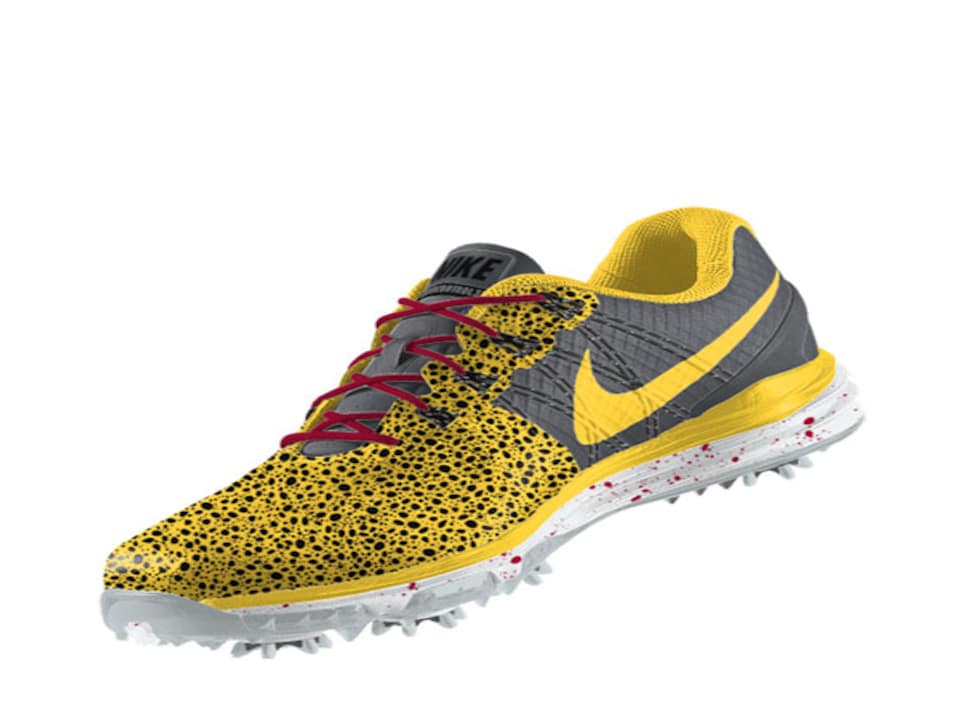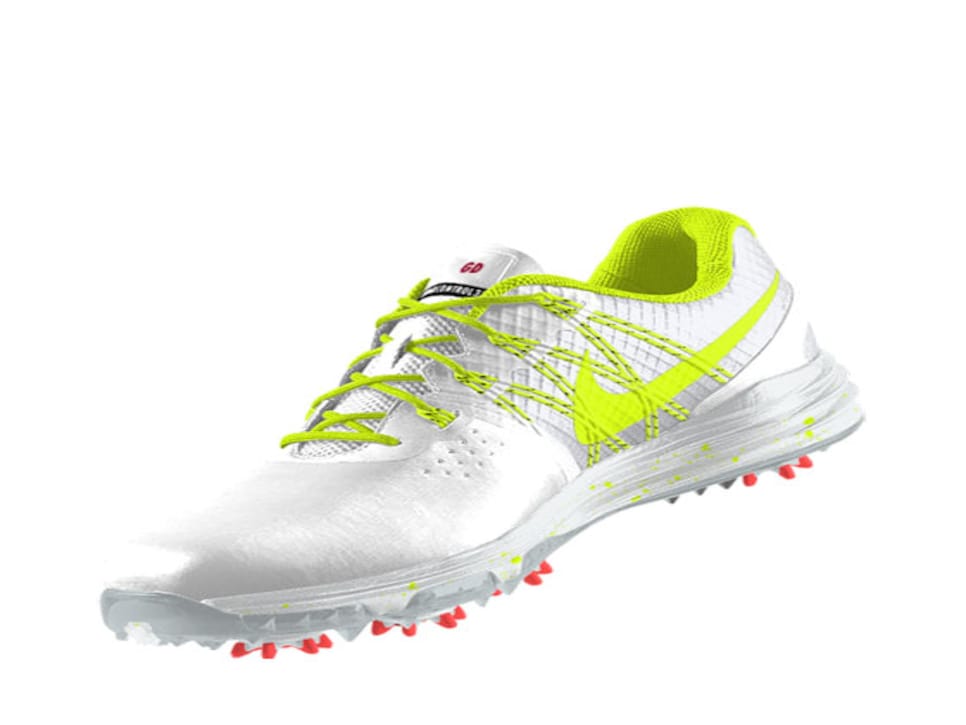 So whether you're a real sneaker-head looking for truly limited release gear or just a dude trying not to look bored out of his mind, give shoe design a crack at Nike.com. You might be surprised with what you come up with.