The Loop
"A lot of booze" sustained Pat Perez in his time of trouble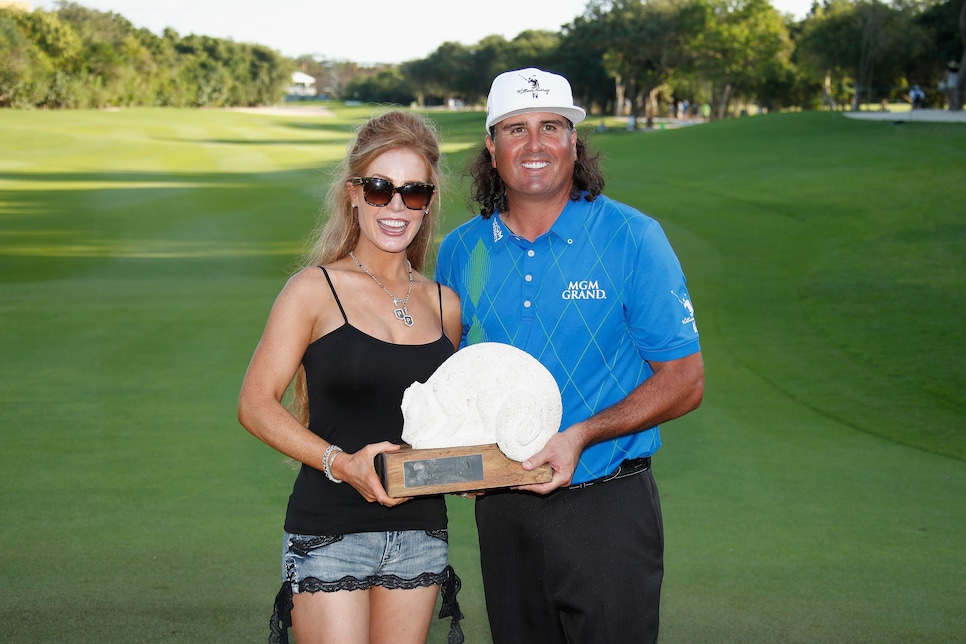 It seems obvious to claim every player in the 32-man Tournament of Champions field is appreciative to be competing this week. After all, how many of us get paid to go to Hawaii? But there are those more grateful than others. Jim Herman, who's reminded this week of how far he's come. The same sentiments can be said for fellow journeyman Billy Hurley III, Rod Pampling and Vaughn Taylor, while young guns like Cody Gribble and Si Woo Kim are hoping this is the first of many trips to Kapalua.
Also in that grateful group: Pat Perez. A year ago, the 40 year old underwent shoulder surgery, leading to seven months on the couch. For one who plays golf every day, such a fate can be hell. At one point, Perez believed his entire 2016 campaign would be shut down.
Luckily, he received an invitation to play in the fall's CIMB Classic. A decent showing correlated to an appearance at the Shriners (T-7), and then Perez cashed at the OHL Classic, where he captured his first win since 2009.
Following a first-round 69 at the Tournament of Champions, Perez was asked how he kept sane during his rehabilitation. Prayer? Reading? Watching golf highlights?
"A lot of booze," Perez told Golfweek's Jeff Babineau. "A lot of food. A lot of everything."
Well, clearly it worked, as Perez enters Friday play tied for seventh. Perhaps we need to rethink our "healthier lifestyle" New Year's resolution.