Courses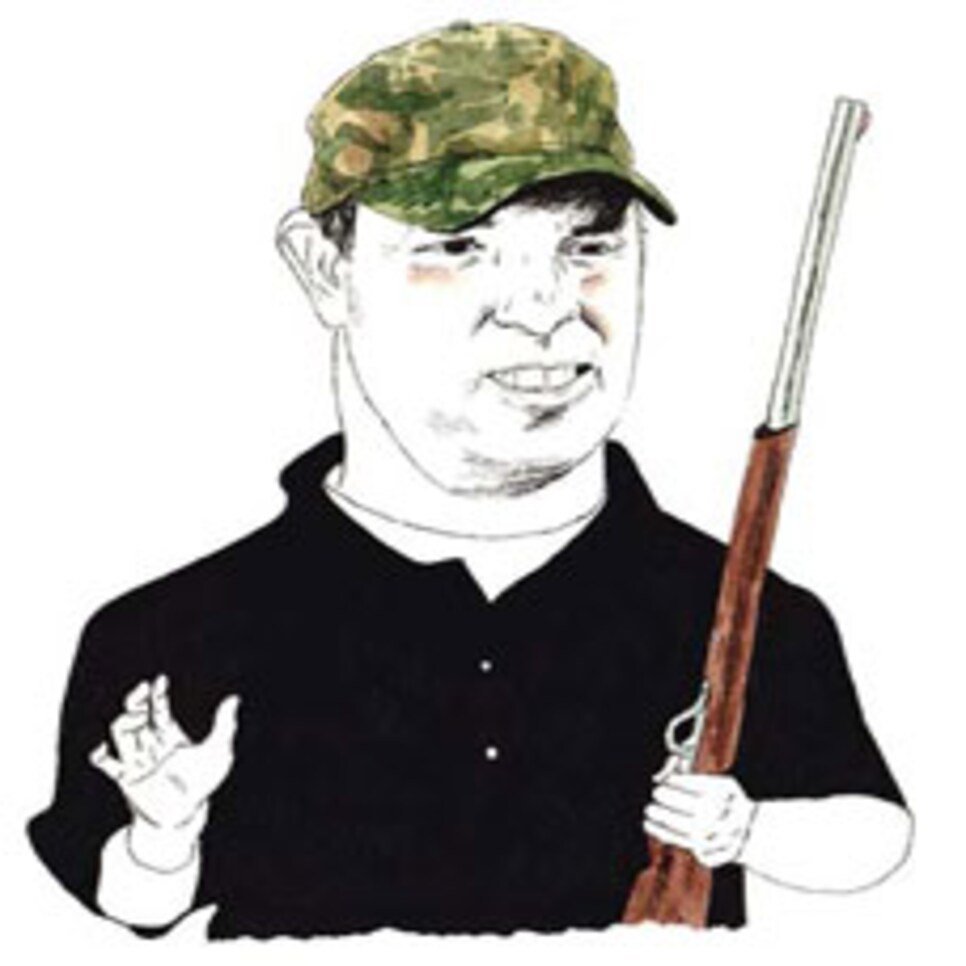 Thomas "Boo" Weekley, 35, lives in Jay, Fla. He has two wins on the PGA Tour (both at the Verizon Heritage) and had a 2-0-1 record at the 2008 Ryder Cup, which he discussed at his appearance on "The Tonight Show" with Jay Leno. (Interviewed on Dec. 10, 2008.)
Do you ever take an annual golf buddies trip?
No. Not golf. No golfing. Usually if I'm going buddy/buddy, it's to go hunting and fishing.
Let's get into hunting. Where is your favorite destination?
It just all depends. We hunt in Florida, where I live in Jay. I hunt in Alabama a little bit, on my uncle's land. I go to Illinois and hunt with some friends up there. I hunt in Mississippi and Missouri.
In terms of getting hunting tags, how does that happen?
I got a buddy of mine, kind of my right-hand hunting man down at the house who handles all of my tags. He has all my information. He has everything that I need.
In 2008, how much hunting did you do?
I went to Missouri. I did an outing in Missouri, and when I got done I went up and hunted with my buddy there. That was in Poplar Bluff. As soon as I left there I went to Illinois and hunted in Illinois for three days. And then I left and went back home.
We were after bucks, but I only killed one doe.
Is that OK, to kill a doe?
Oh yeah. You get a tag. You get a doe tag and a buck tag. You're only allowed three days of hunting. And you're only allowed to kill one buck and one doe.
What's on your Bucket List of hunting spots? Do you want to go to Africa to hunt big game?
I just like chasing white tails.
Yes, sir. That's my deal. I want to kill me a big one, right there where I live. And I'd like to kill me a big one in Alabama, one in Mississippi. I want to hit every state in the Southeast and kill me a big one and put them on the wall, you know? So I can say up under it where I've been.
How many do you have on your wall right now?
None. I mean, I've got some good ones, but I mean, I want them to be big.
When you hunt do you use a bow or a rifle?
I bow hunt and rifle hunt. It just all depends on where I'm at.
In golf there are equipment geeks. They're always getting the new driver and the best of what's out there. Are you an equipment geek of hunting?
No. I've been shooting the same bow I've had for three years. 'Til I got that bow I shot the same one since I was in high school. I shot it for 13, 14 ,15 years. All I do is get new string, and I just restring my bow. I get new sights every two years. I don't change nothing. I shoot the same rifle I've shot since I killed my first deer with it when I was nine.
So you have no big-game passions at all?
I ain't after anything like that. Why would you want to go all the way to Africa and shoot a giraffe? I don't think you can eat him. I only shoot stuff I can eat.
Oh, we eat a lot of deer. We'll smoke it, fry it, bake it, grill it. We'll do it every way you can do it.
In terms of travel habits, when you get on a plane, are you flying commercial or private?
It all depends on where I'm going. Every year I buy a little bit of time on private planes. When I get to somewhere and I'm pretty close to home and I'm tired and my body's tired and I don't want to deal with nobody, I'll put a little time on the private airplanes. If it ain't too bad of a flight, I'll fly commercial. And it doesn't matter if I fly first class or if I fly coach.
When's the last time you flew coach?
When I flew home from Orlando. No, I flew private in Orlando. I'm trying to think ... What was the last time? It was the end of the Cup race stuff; I flew coach back home then.
Are you keeping up with the fact that they're changing the FedEx Cup?
I don't have no concern. It won't concern me until it comes time to start playing in the actual tournaments.
Have you been to Bandon Dunes?
I have played Bandon Dunes. I played it when I was on the Nationwide Tour.
What did you think of it?
It was a good golf course.
I played two of them. I played the one that goes out to the water almost. Bandon and Pacific are near the water; Bandon Trails goes inland. Then that's the two I played. It was awesome. It was a pretty layout. I don't think it's a friendly tournament course. It's hard to get to. You couldn't have an event there really because it's not very fan-friendly.
If I gave you an all-expenses-paid trip to Pinehurst, Pebble or Bandon Dunes, which would you take?
Perfect weather, I'm going to Bandon Dunes.
One course for the rest of your life?
It'd have to be Hilton Head. I love it.
Other than winning twice on that course, what do you love about it?
If I'm going to play golf every day, I want to play on a course that you have to hit every shot. It ain't a long golf course. I just like it because you have to hit every shot. You can work on hitting a cut, you know, cutting it off this tree and hitting it on this part. You can work on hitting a draw. It's just a golf course that suits my eye.
Are you into architecture at all? Do you now the difference between a Pete Dye course or a Nicklaus course?
No. I just tee it up and play golf. That's my job.
Do you have any interest in designing a golf course?
That would be interesting. I'd like to try it. I'd have to sit down with somebody and actually learn a little bit about what the concept of it is. I have a pretty good idea. If I could look at a topo map, I could get an idea of what would look good here, and break it down by how many yards you'd have to make it this way. That'd be the tough part for me-to get it all broke down.
If you had a three-foot putt for your life, who would you have putt it?
Really? You'd phone a friend?
I'd phone my buddy: Heath Slocum.
He's solid on three-footers?
I used to ski, but I haven't done it in a while. It's got to be at least since '96 since I water-skied.
What's your favorite city in the United States? Do you ever think to yourself, I like that tournament because I get to go to Chicago or New York City.
It ain't none of them, I can tell you that. And it ain't none of them out in California neither. I'd say Orlando, to tell you the truth. I like Orlando just because there are so many things to do. You can go fishing; you can hunt just north of there; you have Walt Disney; you can go get in a deep-sea boat and go deep-sea fishing. There are so many different things.
What's your favorite restaurant in Orlando? What would you recommend for a group of guys on a golf trip?
It all depends. If they're like my group of guys, we're going to Hooters. [Laughs.]
What do you get at Hooters?
I like the Cajun wings. I mean, I like all my wings naked. I like the Cajun and the Daytona's. That's my two.
How do you kill time on a plane?
Sleep. That's what I do. If I get in a car and I know we gotta drive for eight or nine hours and I ain't got to hold the wheel, and I don't got to talk to nobody and I can get in the back seat, I'm dead asleep. I'll see you later.
Do you get the sound-reduction headphones to make sure people don't talk to you?
No. If I've got sunglasses, I put my glasses on, I pull my hat over my eyes and if I'm on a window, I lay my head on the window, and I'm out.
You were telling me you're going to Dubai next year? You said you want some extra safety for the plane?
I want an inner tube under the plane just in case. I heard it's a long flight. It's like a buddy of mine always told me, you know, when I first started flying. He said, "Let me tell you something: When you get on those airplanes you always book the last seat in the plane." So I did it for a longest time and wondered, Why the hell do I want to book the last seat on the plane? So I finally broke down and asked him. I said, "Seriously, I'm tired of always sitting back there. My seat don't recline. I'm tired of it." He's like, "The only reason why I tell you that is because you've never seen a plane back into a mountain. You see it go nose first. In the back of the plane you have a fighting chance."