The Loop
Proof that The Rules of Golf weren't always so complicated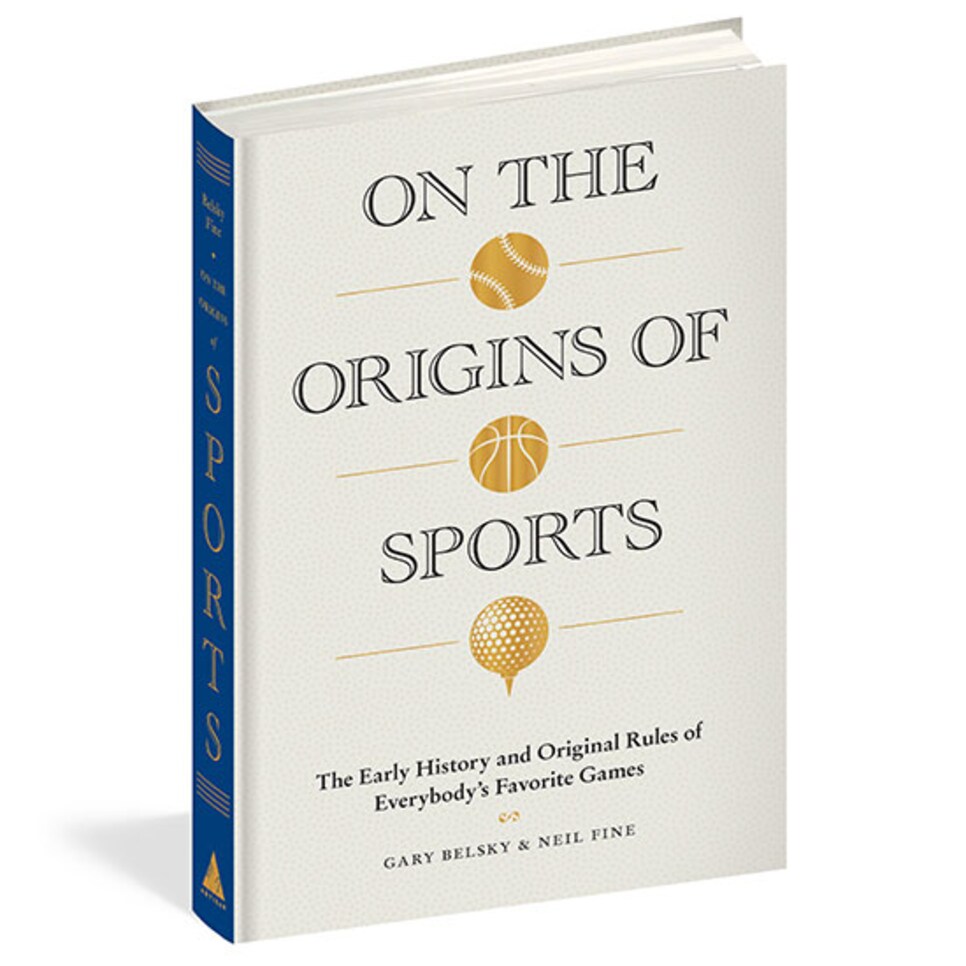 GolfDigest.com will regularly highlight a book that it finds of interest to readers. This week's are:
On the Origins of Sports, By Gary Belsky and Neil Fine, Artisan, $19.95, hardback, 256 pages (due in April)
What's the value of reading a sport's rules from centuries ago? That's the marketing dilemma facing this book, which gives the "early history and original rules of everybody's favorite games" for 21 sports, including golf.
Indeed, there is not a lot of practical use here for today's play. Golfers, after all, don't walk a few steps after holing out and tee off on the next hole, as Rule 1 of golf's original 13 rules dictate. Most tee boxes have been well off the greens for decades. So it is that the book's primary appeal is the educational element—the authors undoubtedly hope you have fun reading these old rules, too.
For sure, a little background can provide some understanding for how the game is played today, plus it will make you sound like a golf historian with your friends. For instance, the rule that you can't change your ball once you tee off on a hole is originally rule No. 3. There's also a small section devoted to the development of the ball.
So, for all those times when you've shaken your head at a seemingly nonsensical, confusing rule that makes golf appear archaic and lacking fun, you can see that the game did start from simple beginnings.
The Collector's Wodehouse, by P.G. Wodehouse, Overlook Press, various prices
Pelham Grenville Wodehouse, born in England in 1881, wrote what could be considered the 20th-century's best golf humor. His legend, meanwhile, keeps thriving into the 21st, well beyond his passing in 1975. For roughly 15 years, Overlook has been re-packaging and releasing his entire body of work, and the publisher has completed the project.
You could get all 99 volumes if you had roughly $1,800 for the list price and wanted to read him in all parts of his repertoire. But for today's topic, just pick out a pair of golf titles, such as "The Clicking of Cuthbert" or "The Heart of a Goof" to get started and you're on your way. They're available separately for $19.95 each, but next month, they're being issued in a boxed set at $30. Shop at amazon.com or visit overlookpress.com and click on "wodehouse" in the site's dropdown menu.