The Loop
The 'real' secret to the perfect putting stroke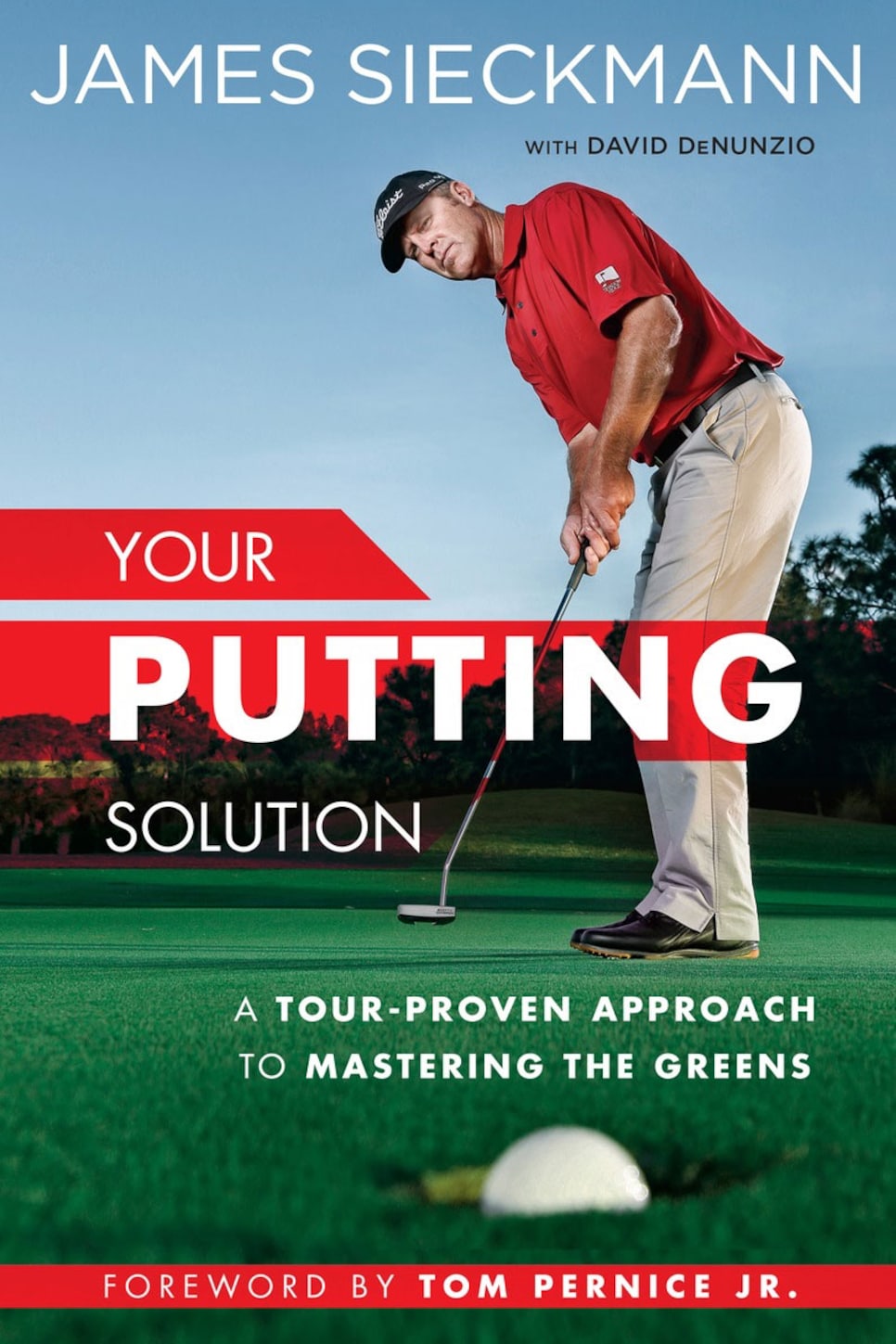 GolfDigest.com will regularly highlight books that we find of interest to readers. This week is:
Your Putting Solution: A Tour-proven Approach to Mastering the Greens, By James Sieckmann, Avery, $28, hardback, 160 pages
For several decades, there has been a steady stream of professional golfers who have parlayed their tour-honed short-game skills into more than just a key ingredient to their own games. They became teachers as well as working models for their technique. Two-time PGA champion Paul Runyan was at the head of the stream, and in the flow over the years have been pros such as Phil Rodgers and Stan Utley.
James Sieckmann doesn't have the playing prowess of a Runyan or Rodgers, but he's one of the present-day short-game "gurus" administering to the pros who came from their ranks. Last year he issued Your Short-Game Solution and out on Tuesday is this new book focused on putting. Based in Omaha, Neb., Sieckmann played internationally before settling into full-time teaching. He is a PGA Section Teacher of the Year eight times over, and works/has worked with several tour players (more than 70 notes the book jacket), among them Emiliano Grillo, Smylie Kaufman, Charley Hoffman and Tom Pernice Jr.
While often the short-game techniques of these pros-turned-teachers are deemed revolutionary and daring, Sieckmann is more practical and straight-forward, provoking an analytical approach. "Intrigue" is another aspect that comes to mind; his study of the flaws in Steve Stricker's stroke are a cause to pause and ponder how this can be so. But that assessment leads to what should attract the failing putter to the book: The normal insistence that a golfer putt with absolute precision in mechanics is not necessary. Sieckmann espouses that the perfect putting stroke is the one that performs, period. The stroke should be basically constructed using four skills, but it doesn't need to follow traditional technique guidelines.
In expanding on these skills, there are drills involving coins and tees and line guides, as well as improving the use of the eyes. Sieckmann prefers students use journals to document their progress, so his road to fewer putts is not all about static reading, which early on makes his book read more like a textbook than a user guide. Make no mistake, this is a putting book that urges your full participation and effort to get better, rather than improving through osmosis.