The Loop
Book Review: Arnie, Seve and a Fleck of Golf History
Each week GolfDigest.com will highlight a golf book that it finds of interest to readers. This week is:
*Arnie, Seve, and a Fleck of Golf History: Heroes, Underdogs, Courses, and Championships, by Bill Fields
University of Nebraska Press, $19.95, paperback, 320 pages*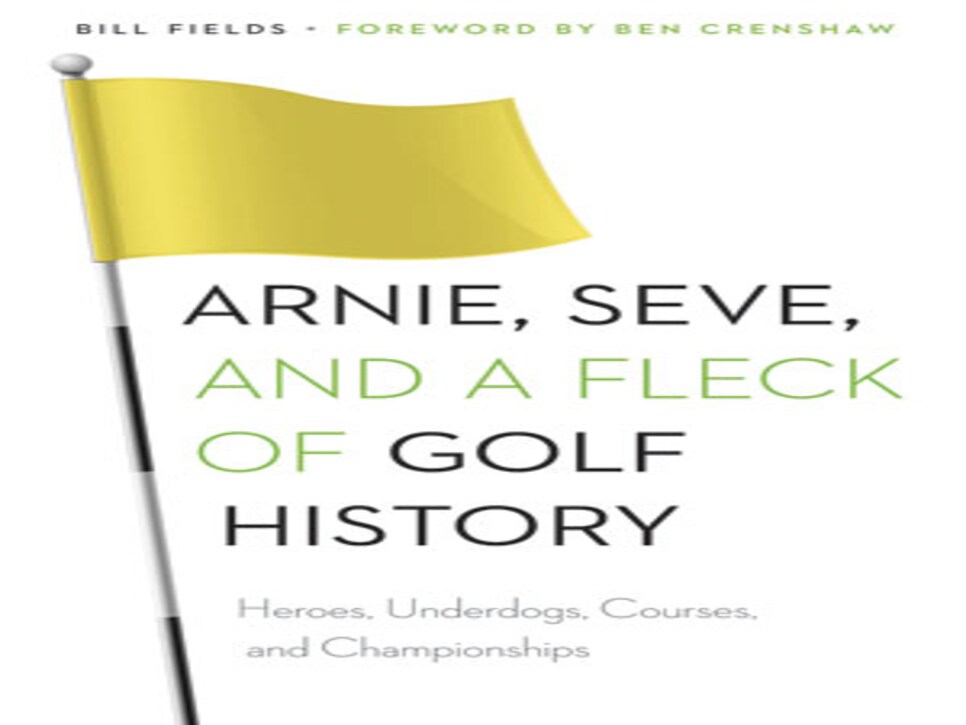 The appealing element of Bill Fields' writing goes beyond the 30-plus years of championship golf he has personally witnessed and reported. As his career progressed as a golf writer with various outlets, including Golf Illustrated and Golf World, he became one of the writing brotherhood's best historians about the game, extending his reach decades deeper into accumulated knowledge of golf's greatest characters and best moments. In this collection of 30 of his finest pieces, among those he profiles are Arnold Palmer, Seve Ballesteros, Tiger Woods and Sam Snead.
The other side of Fields' writing, which showcases the sensitivity he has for all subjects, is seen in the people he profiles who are not in the mainstream or who had a limited time in the spotlight. Here he excels with pieces on John Schlee, who challenged for the 1973 U.S. Open; amateur star Jim Simons, who flashed for a too short time as a professional; and Bert Yancey, who lived emotionally on edge. These supporting stars are brought to life and their golf paths fully understood in Fields' essays.
A writer who has been published in Golf Digest and The New York Times, Fields is not unlike most accomplished writers in that he is careful and meticulous in trying to craft the best phrases and perspective of the subject. But often he has done so brilliantly, and has been rewarded four times with writing awards from the Golf Writers Association of America. With a foreword from Ben Crenshaw, this book is a well-rounded compilation of Fields' best.
I particularly enjoyed: As an unabashed fan of golf's formative years, I favor reading Fields' works on Mickey Wright, Byron Nelson, Billy Joe Patton, Jack Fleck, Joseph C. Dey and many others who made their imprints on the game years ago. It's easy to find material on players from the last 10 to 20 years; when someone who knows his stuff brings a historical figure to life, it's a great opportunity not to be missed.