The Loop
Boo Weekley's Secret Weapon
It's fair to say the golf world was pretty happy to see the ever-colorful Boo Weekley walk home the victor at Colonial after five years outside the winner's circle. Weekley may have credited his win to solid ball-striking (hitting about 85% and 72% of his fairways and greens, respectively), and back-to-back 66's in the third and fourth rounds, but I suspect the winner's prize has more to do with it.
Weekley's three career PGA Tour victories (two at the Verizon Heritage in Hilton Head, and one at Colonial) have now come at events that award plaid jackets to the winner. It makes sense that he pays close attention to these things--his unique fashion sense and cotton allergy are both well known--so we decided to put together a list of tournament "swag" that could have Boo Weekley's name all over it in the future.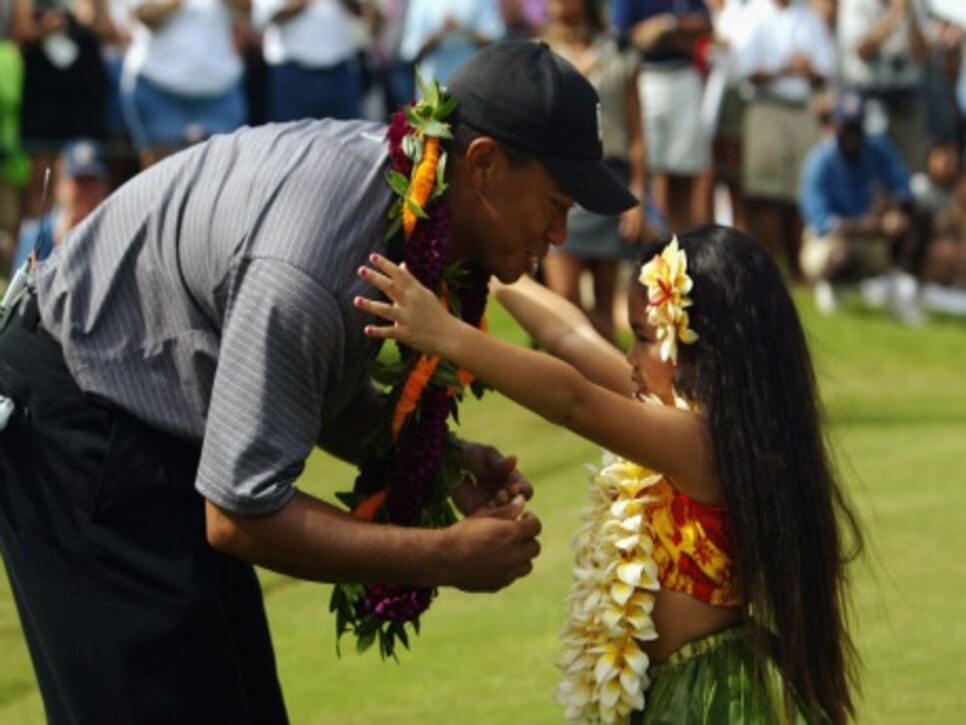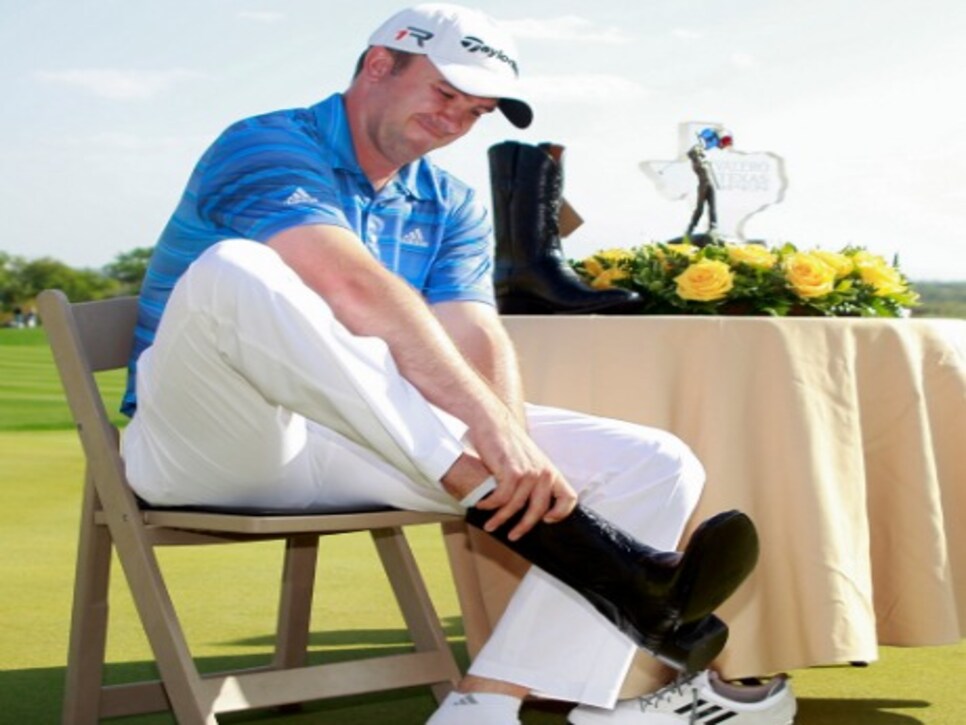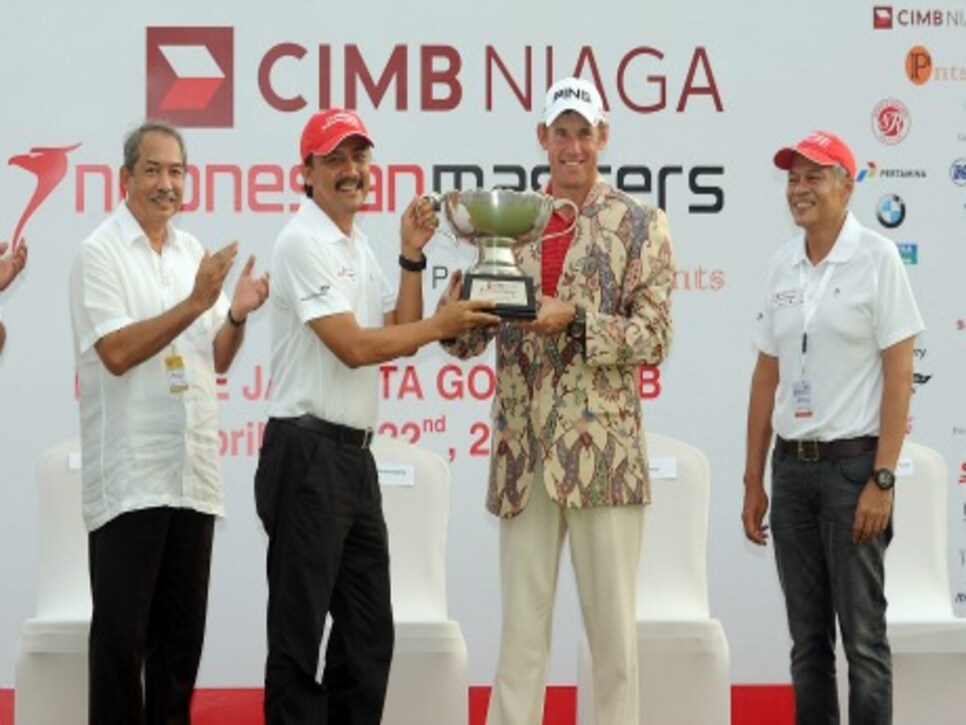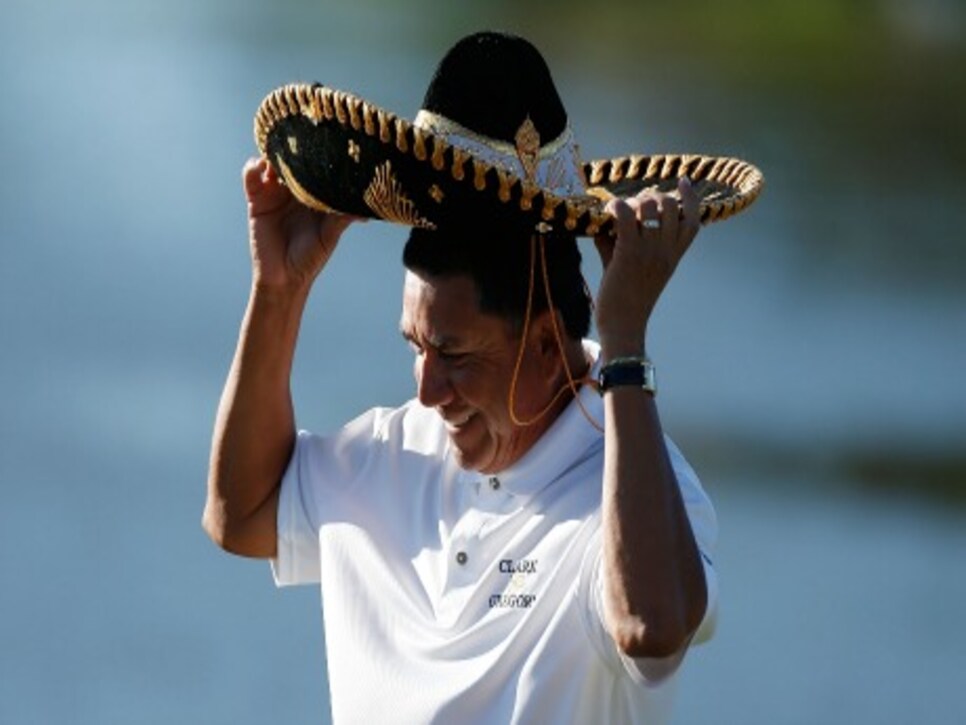 __[#image: /photos/55ad76b1b01eefe207f6c756]|||blog-helmet-trophy.jpg|||The Tuscon Open's Conquistador Helmet vanished alongside the tournament in 2006, but a victory at the WGC-Accenture Match Play, which is held the same week, could help make up for it.
__[#image: /photos/55ad76b1b01eefe207f6c759]|||blog-scott-jacket.jpg|||Boo Weekley may now have three plaid jackets in his locker, but if he keeps hitting the ball like he did last week, he could have another kind of jacket in his sights.