The Loop
Bombers get the 'green' light this week
Players raving about the condition of Augusta National? Hardly news. But a theme of lusher fairways has been buried deep in player assessments and can be read one of two ways when trying to handicap a course bias.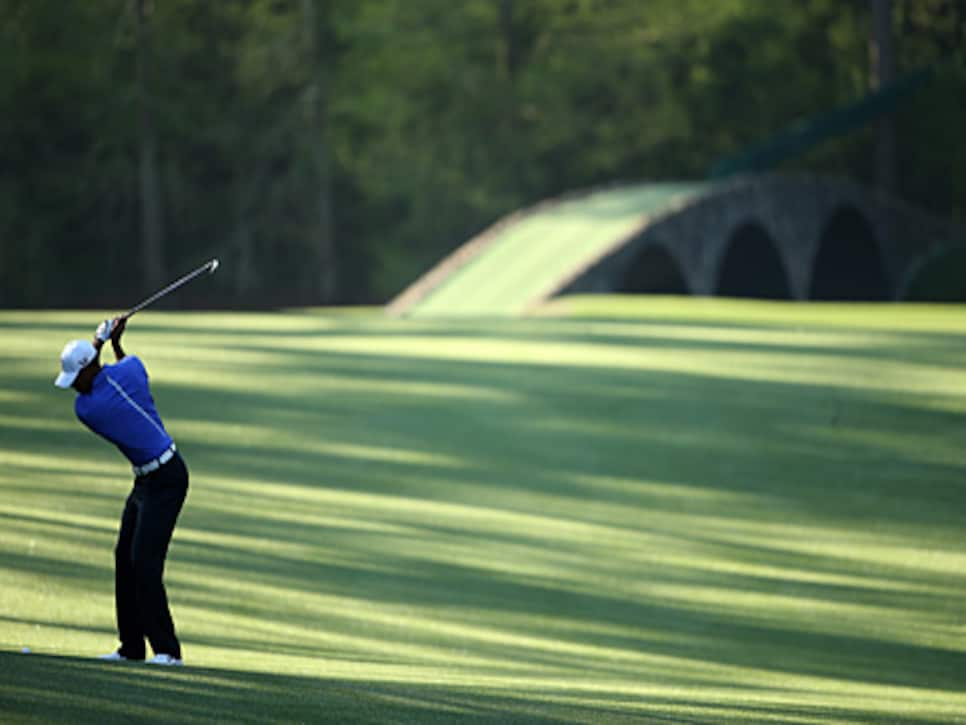 Several players feel a little fluffier lie allows those with longer irons or hybrids a chance at better shotmaking into greens, which Matt Kuchar says are "already firm" compared to previous practice round days. The other school of thought says more grass means spin is at a premium.
"You need to spin the ball here, and I'm not a spinner of the ball," said Steve Stricker, who believes shorter irons and more loft for approach shots give the long hitters an enormous advantage on top of the gains they've received from the lengthening to today's 7,435 yards.
Take your pick, but the thinking here says Augusta National is more of a long hitter's paradise than ever. With storms forecast for Thursday night, the ability to carry drives 300 yards will be rewarded. Hardly news from these parts, but such tidbits are worth remembering when trying to handicap what is shaping up to be another classic, thanks in large part to Augusta National's impressive agronomic shape.