gallery ropes
This unique Bobby Jones-inspired art could be yours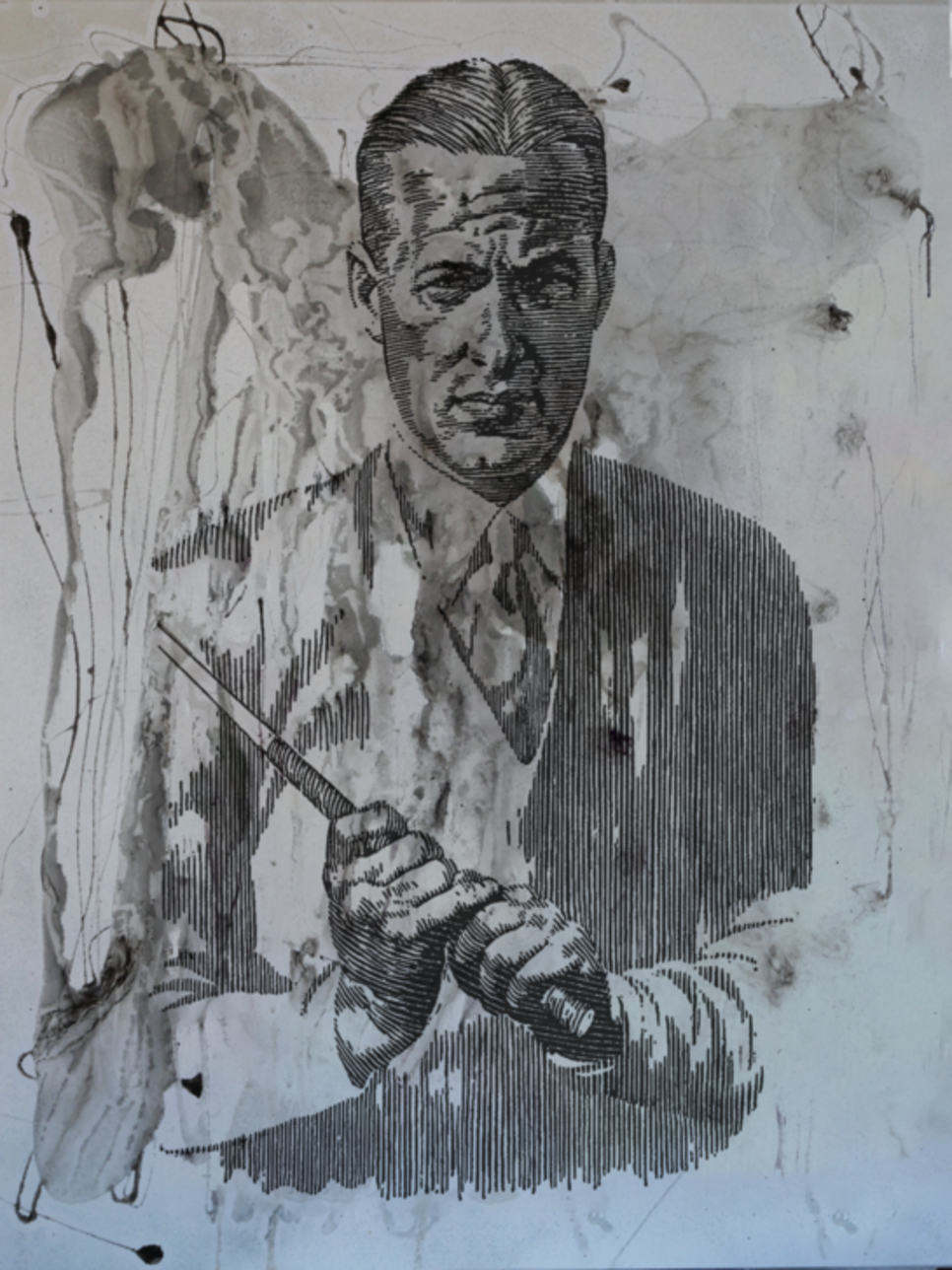 Bobby Jones is a name that carries, of course, tremendous weight in golf. But since the great amateur's passing in 1971, a rapidly dwindling portion of the nearly 30 million golfers in the United States has ever had the fortune of witnessing Mr. Jones' impact first-hand. In response, Golf Digest is seeking opportunities to keep Jones' legacy alive and strong.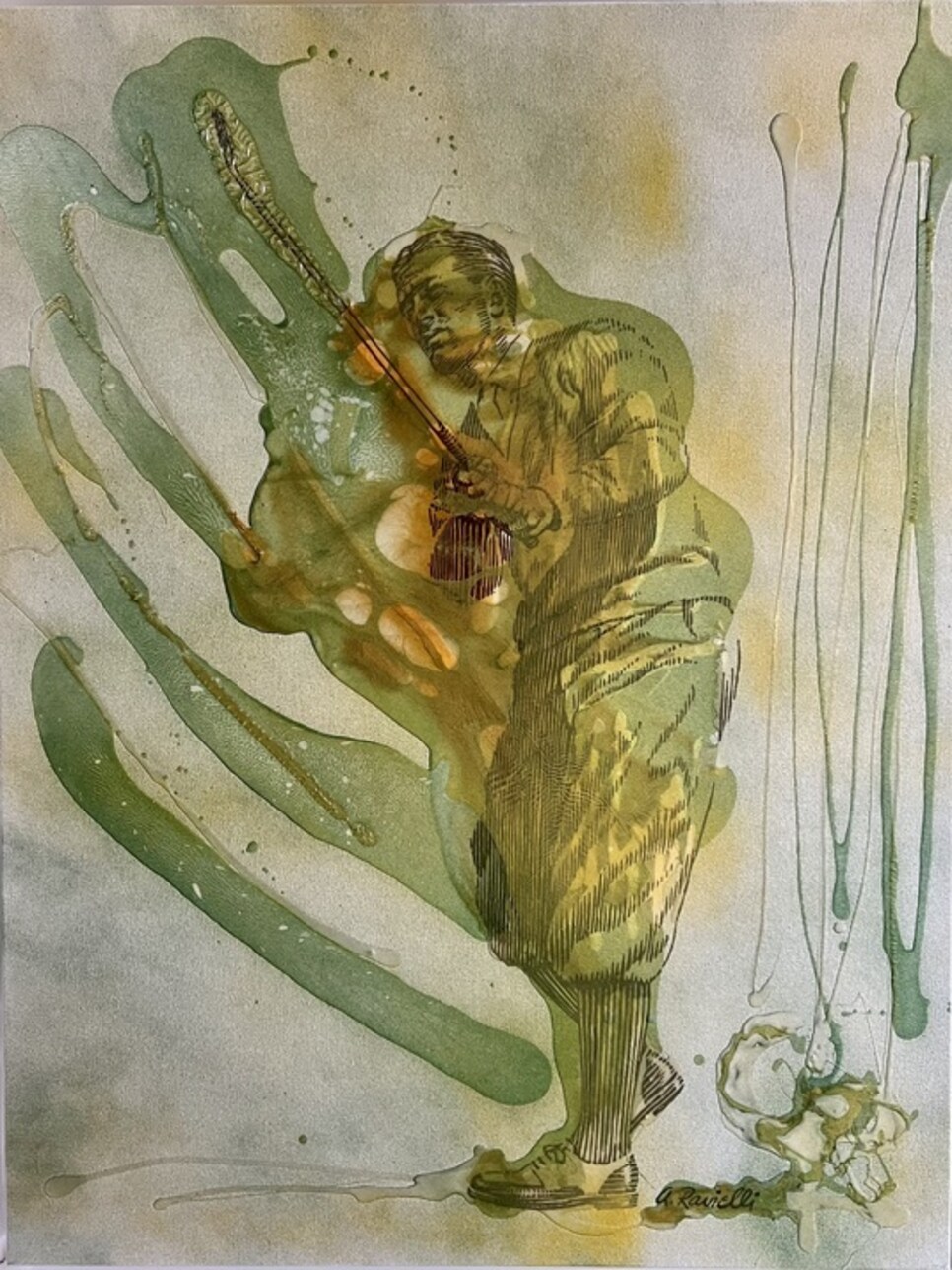 Fittingly, one such opportunity arose out of the 2022 Masters, the tournament Jones co-founded. During that week, the Augusta Museum of History hosted a "Ravielli Rediscovered" exhibition featuring the work of pop-artist Christopher "CR" Obetz. Jones scholars know Anthony Ravielli as the illustrator with whom Bobby Jones collaborated toward the end of his life to produce his two classic books: Bobby Jones on Golf: The Classic Instructional by Golf's Greatest Legend and The Basic Golf Swing. On these pages, readers have had the opportunity to glean insight into the essence of Mr. Jones' brilliance through both his written words and Ravielli's anatomically precise illustrations.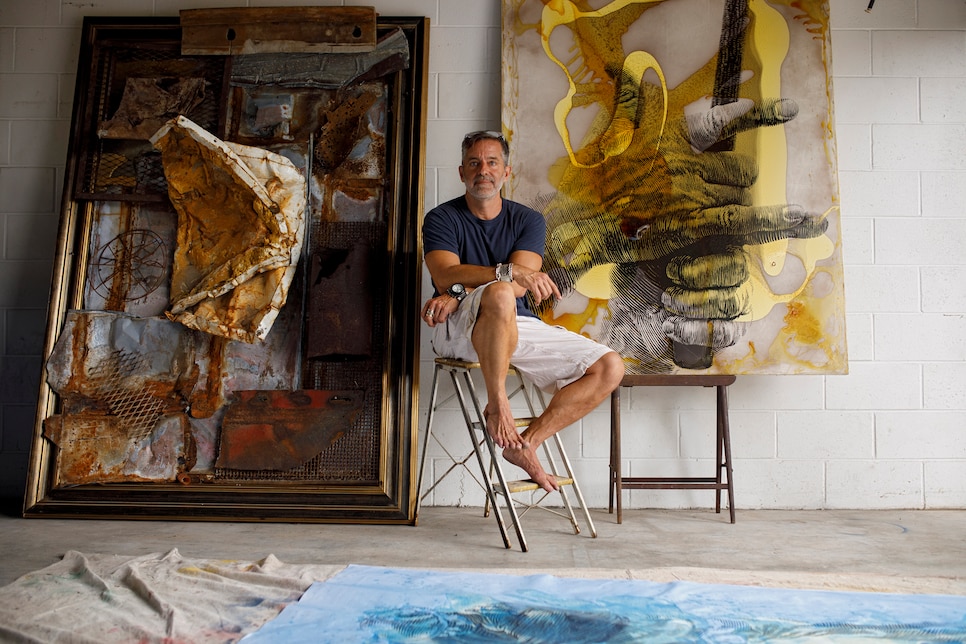 Artist CR Obetz at his studio in Tampa. Photo By Brian Tietz
Brian Tietz
What Obetz does, at the risk of oversimplification, is rescue these largely forgotten illustrations by reimagining their scale, texture, color, flourishes and beyond, in both physical and digital NFT forms. As such, his idea is to proliferate Jones and Ravielli to where new and future audiences gather.
"I hope that Mr. Ravielli, Mr. Hogan and Mr. Jones all are looking down and smiling knowing that their lives and legacies had meaning and purpose, and that they are in good hands," Obetz told Emma Francois, who penned this profile of the modern artist in Golf Digest.
"CR has a very unique gift to take something that is still and give the sense of motion," says Bobby Jones IV, the grandson. "For the most part, things that have been done of my grandfather have been in black and white or sepia, but what is so neat about CR's work is it brings my grandfather to life in vibrant color.
Recognizing Obetz' talent and sincerity of vision, Golf Digest has entered a partnership with the artist to give his work a larger platform. The result is entitled, "Bobby Jones: The Great Collaboration". Throughout the 2023 golf season, Golf Digest and Obetz will be creating and bringing to market new physical and digital artistic interpretations of both Ravielli's original sketches and private photography from the Jones family archive.
The first series of works, available for purchase here, features eight works on canvas, each of which comes with a unique digital companion. These works focus on a range of subjects, from capturing the fluidity and perfection of Jones's golf swing, to honoring his legacy as winner of the Grand Slam.
Our second series celebrates Bobby Jones' inextricable connection to Augusta National Golf Club and The Masters. These four works, each accompanied by a unique digital companion, reimagine iconic images of Mr. Jones at Augusta. The green and yellow color palette featured in the works accentuates Jones' iconic swing and love of the game, and evokes the unique sensations of April in Augusta.