The Loop
Master Class: Custom wedge fitting with Bob Vokey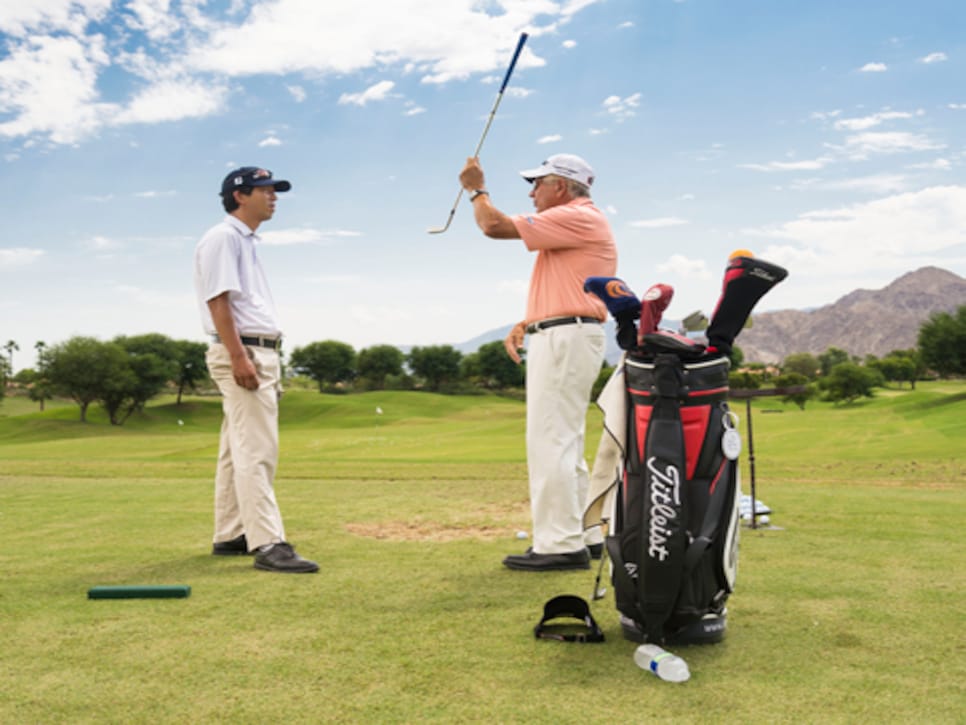 Face facts: Bob Vokey (right) discusses wedge design on the range.
What if you could spend three hours with Bob Vokey, the longtime wedge designer for Titleist? Better yet, what if you could experience a three-hour wedge fitting with the master craftsman, then have him build wedges to your specifications? Now through 2014, anyone willing to spend $1,050 can have all of that.
As part of the Bob Vokey Hand Ground Experience at the Acushnet test facility in Oceanside, Calif., Vokey will take notes on grinds, bounce angles, yardage gaps and more. Then he'll build three wedges meeting your specs, including tour-only models. You can book one of these fittings by calling WedgeWorks customer service at 888-305-0582.